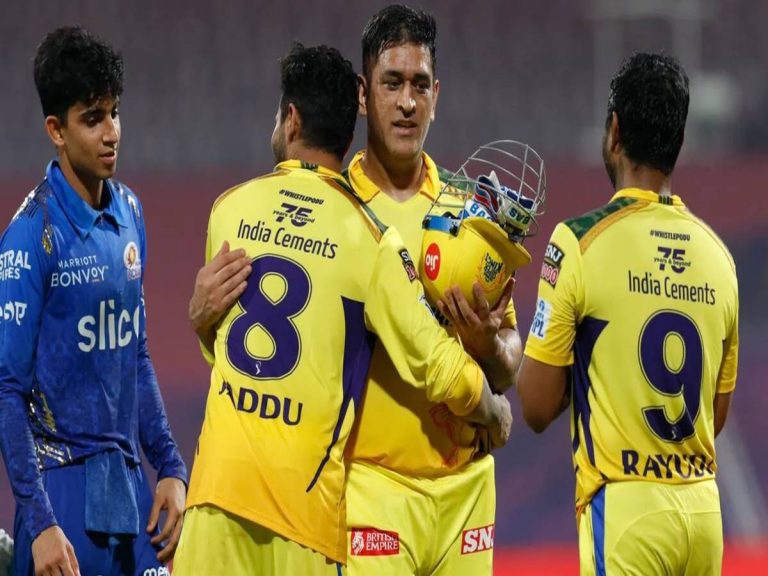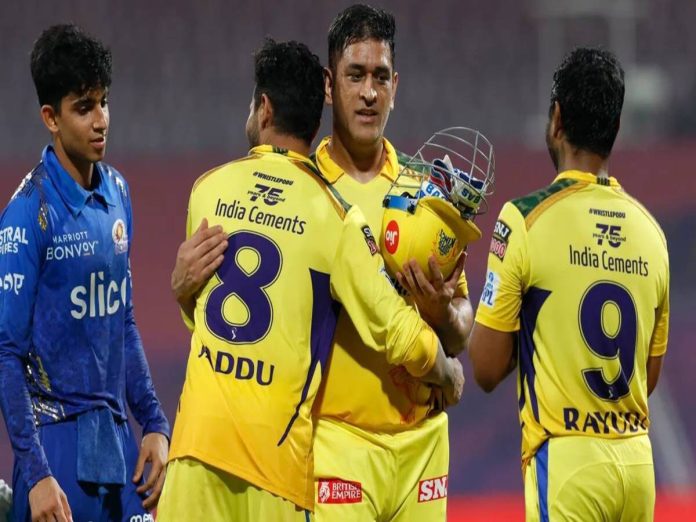 The stage of IPL 2023 is all set to begin the power pack action. The first game of the 2023 IPL will be played on March 31 at the Narendra Modi Stadium in Ahmedabad between CSK and the defending champion Gujarat Titans.
The 2023 IPL may be the last for Chennai Super Kings captain MS Dhoni, who has led the team since the league's start in 2008 and led them to four IPL championships. The home-and-away format will return for the 16th season of the world's best cricket league, allowing Chennai fans to see Dhoni at the MA Chidambaram Stadium.
Former Australia opener Matthew Hayden thinks CSK will "celebrate like no other" the IPL 2023 because Dhoni may be playing in his last match in the franchise-based T20 tournament. Also, he stated that former India captain MS Dhoni would want to play his final game for Chennai Super Kings in the Indian Premier League in grand fashion. Dhoni has been a member of CSK since the 2008 IPL season began.
MS Dhoni has a way of revitalizing
Speaking to Star Sports, Hayden said, "See CSK, they notoriously find a way to do things unique and special. Take their hiatus out of their IPL, it was unfortunate the two years they weren't playing, and they came back the year after that to win the IPL, it was most unexpected. And they have a way!
"MS Dhoni has a way of revitalizing, revamping, making it just a completely different look and feel to the side, even though it's had this great tag of having complete trust in few players and having retained most of their players," said Hayden.
MS Dhoni will want to go out in style with his fans
He continued by saying that Dhoni would want to exit the IPL in front of his supporters and that CSK's return to the Chepauk Stadium would be spectacular.
"So for MS Dhoni, I think this year in particular, it's going to be a year celebrated like no other. It's the finish I believe of the legacy of MS Dhoni and he will want to go out in style with his fans, who'd want him to go out in style as well," Hayden added.
CSK venue is a fortress
The fact that CSK is returning to its stadium with Dhoni as their captain, possibly for the final time, makes Chepauk a fortress, according to Hayden, who also said that no one will forget this season.
"2023, here we go again! The IPL is on and it's also in every venue across India post-Covid. It's going to be remarkable, just the amount of supporters, the Yellow Army that is going to pile into the Chepauk Stadium.
"And they are going to be the same side that's going to be very difficult to beat at home as well."
"Their record at home, at Chepauk, is undeniably the best in the IPL. That venue is a fortress. And they are going to have MS Dhoni as their captain, arguably for the last time and that's going to be one of those moments that no one is ever going to forget. He has especially stayed on in the IPL to say goodbye to his fans at Chepauk and they are going to turn up like you just couldn't imagine," said Hayden.
Also Read: IPL 2023: From CSK To KKR, 5 Teams With Best Opening Combination