Records are never constant. Records are meant to be broken. Sunil Gavaskar was praised as a batsman who would break an existing record with every stroke! All right; What about the other side which allowed a record to be created and the embarrassment belongs to them only?
Advertisement

Here is the list of the top fifteen such embarrassing records of cricket history:-
1. Six Sixes!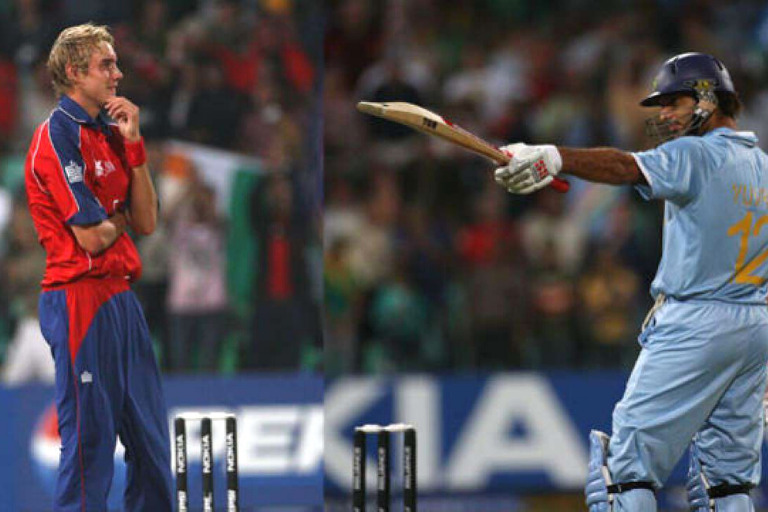 A bowler can only deliver six deliveries in an over. Legally. What can be done if the batsman chose to hit all of them across the boundary rope? That's what Gary Sobers did to Malcolm Nash in a county match in 1968. This was repeated in 1985 by Ravi Shastri in the domestic Indian Circuit. Tilak Raj, the bowler, could not hide anywhere.
The one which features in our article is the best of them all. Yuvraj Singh took on Chris Broad for six Six's in the inaugural T20 WC Championships.
The shots were so authoritative that Broad never peeped out of the pavilion for a long time.
2. Dilshan's Zeroes: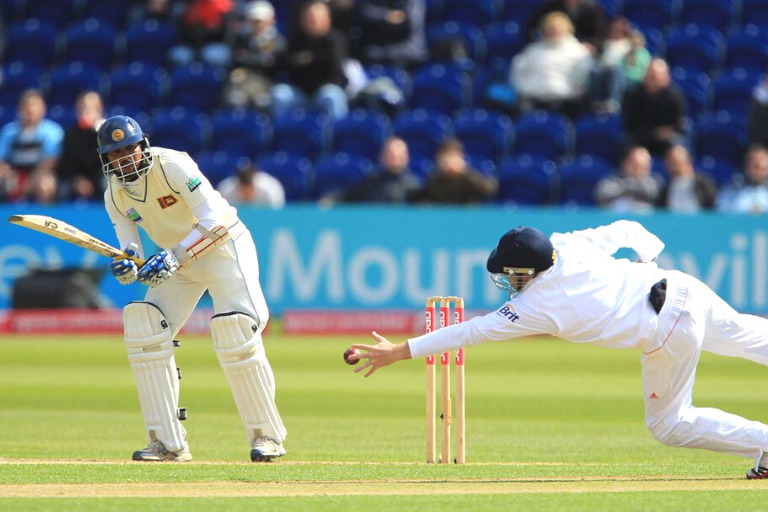 Any prolific batsman would tend to score hundreds and double tons before they retire. After that, they would never visit one column in that final statistics. That would be the ' Zero' column.
Unfortunately, this record is being held by Tilakaratne Dilshan, the inventor of the 'Dil Scoop' stroke. Dilshan has gone Run- less on ten occasions in his Test career, a blemish he would want some other cricketer to beat!
3. A T20 Joint effort, best avoided:  
It was the inaugural match played between West Indies and South Africa of the T20 World Cup. The West Indies delivered 28 extras, with the South Africans not far away with 17 extras.
The match witnessed Two No Balls, 35 Wides, and Eight leg byes!
4.T20's maximum runs in 4-over spell :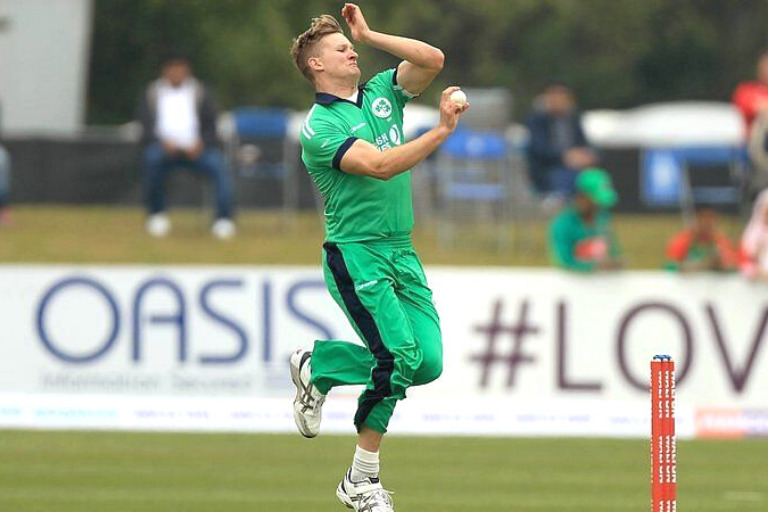 T20 became a hit with the public since the batsman could show more aggression. The Bowlers caught up with them soon enough and bowled variations to contain runs. Not Ireland's McCarthy. In an outing with Afghanistan, the pacer leaked 69 runs in his allotted four overs. This is the most runs given by a bowler in a T20, and the embarrassment belongs to Barry McCarthy.
5. All Dots :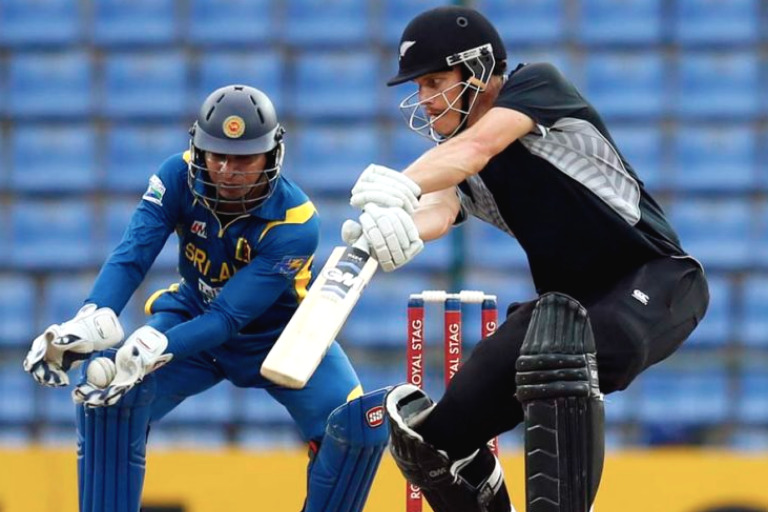 T20 matches register individual strikes at a very high one compared to other formats. Every Dot ball is gold dust. Rob Nicol, to his embarrassment, played 12 deliveries for just one Run. His strike rate stood at 8.33, one of the worst ever.
6. Won None Lost 16!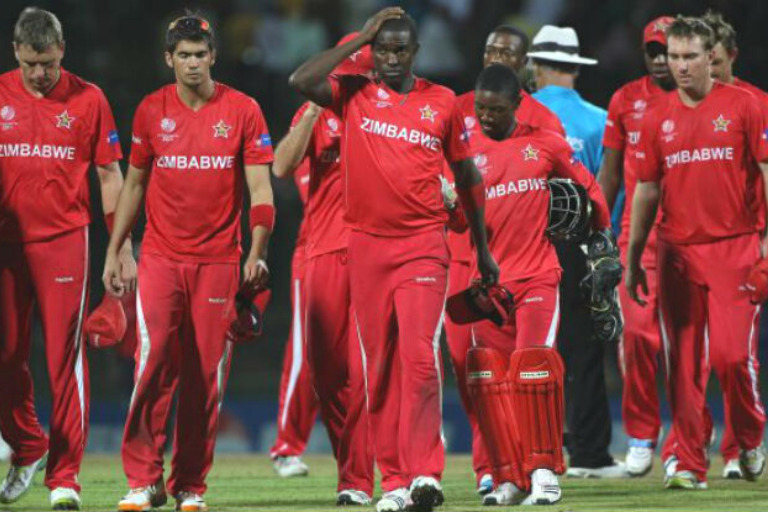 What can you do with a team that is hell-bent on losing match after match? Zimbabwe did just that in the 16 T20's they played between May 2010 and March 2013. Luckily they broke the losing spell in their 17th match, but they hold the embarrassing record to date.
7. Embarrassing Minnows!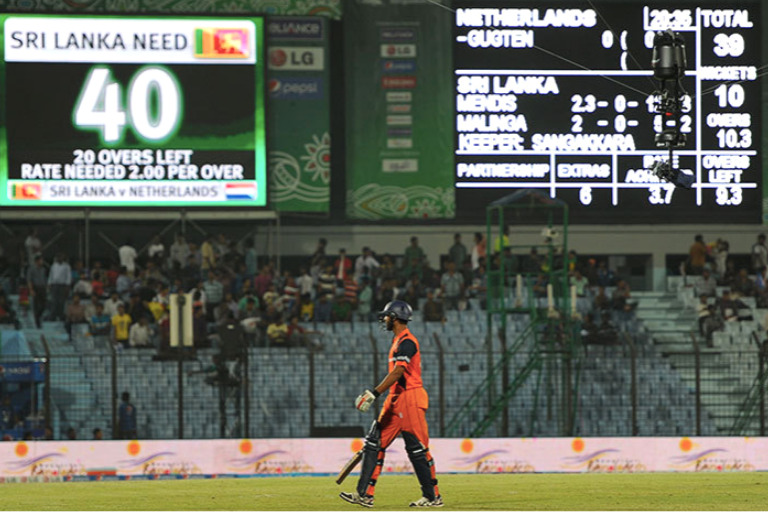 Apart from the test playing nations, there are a few slots available for the Minnows. One such team was the Netherlands which played against the Sri Lankans. With Wickets falling regularly, the Netherlands stretched their innings up to the 11th over. They managed a score of just 39, which the Lankans chased down in five overs.
8. Thundering sixes and embarrassing ducks!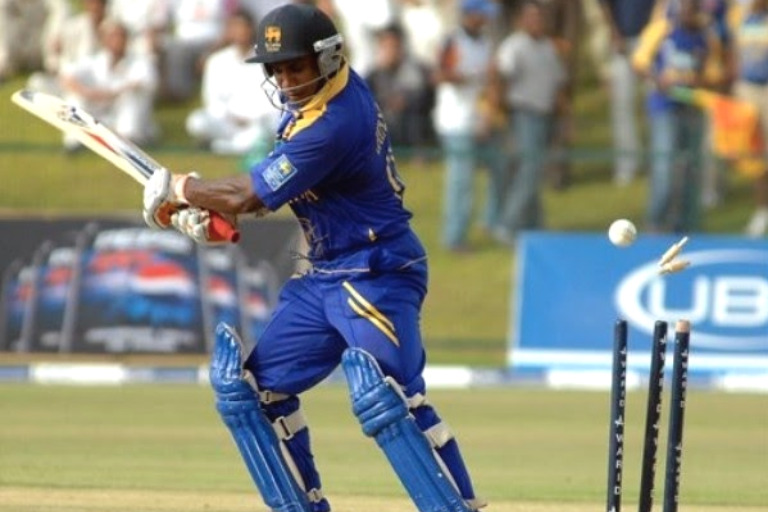 One of the greatest exponents of fast scoring was Sanath Jayasuriya. He was one of the most feared batsmen, but it was not always that. Jayasuriya holds the most embarrassing record of getting out for a duck on 34 occasions. Ten of these were of the first delivery he faced making it ten golden ducks.
That was Jayasuriya anyway. He never bothered. His next innings would be a ton!
9. Bowled 55!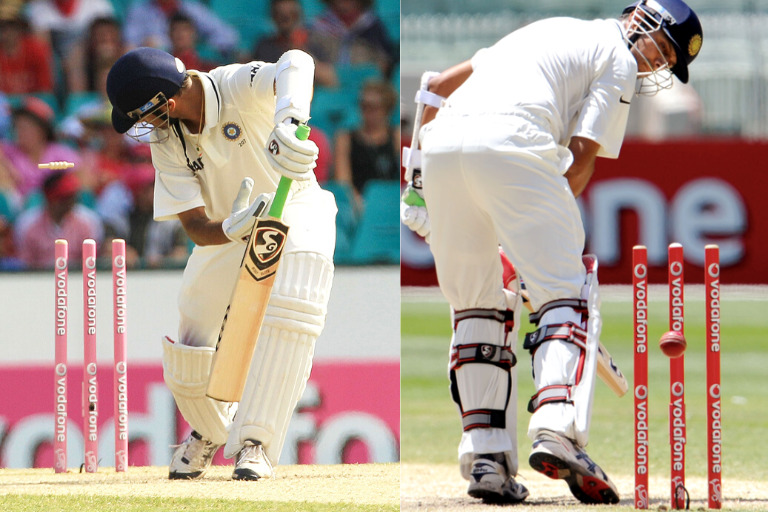 They called him the Wall; Impenetrable. But Rahul knows better. He is a dubious record holder, for he has been bowled, sticks flying 55 times in his Test career. That's a record which the Wall would not be proud of!
10. Highest Wicket-taker and Highest Ducks!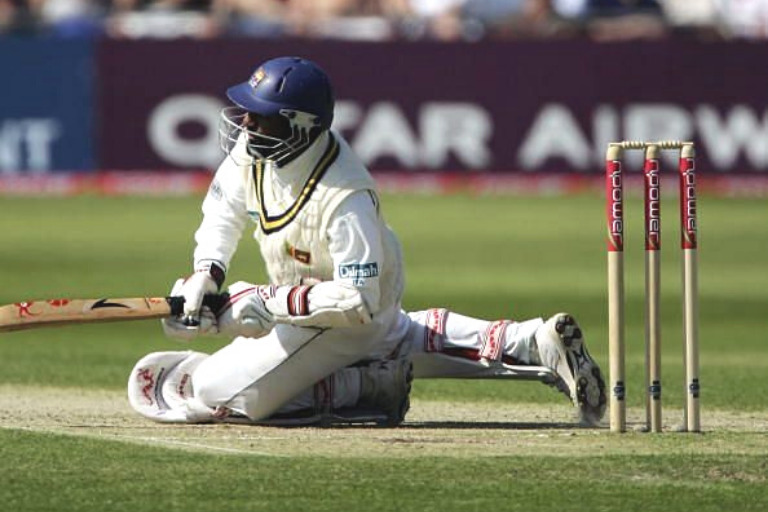 What a record to hold! Muthiah Muralitharan, one of the most feared bowlers of his times, managed to Run- less on 59 occasions, all formats combined. The exclusive 800 wicket holder has a string of Zeroes, longer than a train. Wonder how many he got out at Zero when he was bowling? It has to be more!
11. Not a Sunny Day!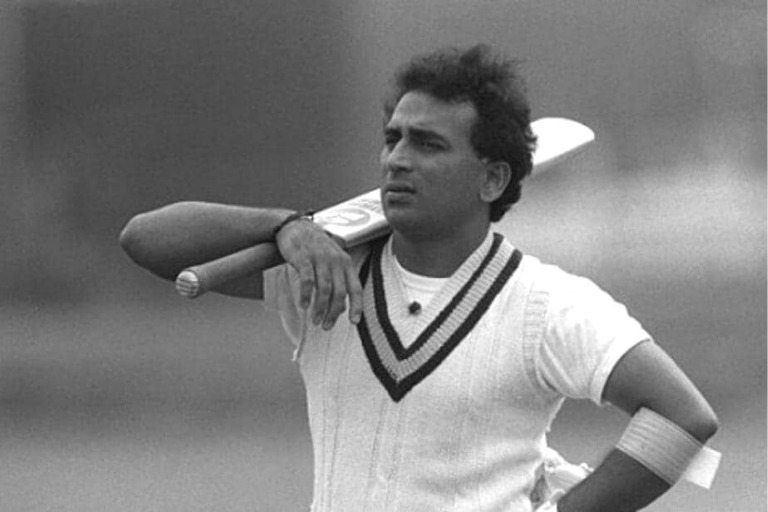 Sunny Gavaskar, the run Machine, was not the fastest run gatherer. He must have forgotten that it was not a Test match but an ODI in the World Cup.
He took 174 balls to score 36 and remained unbeaten against England in 1975. No, it was not for a match-saving cause, but it has been embarrassingly dubbed the Laziest innings of all time.
12. It's not always one way: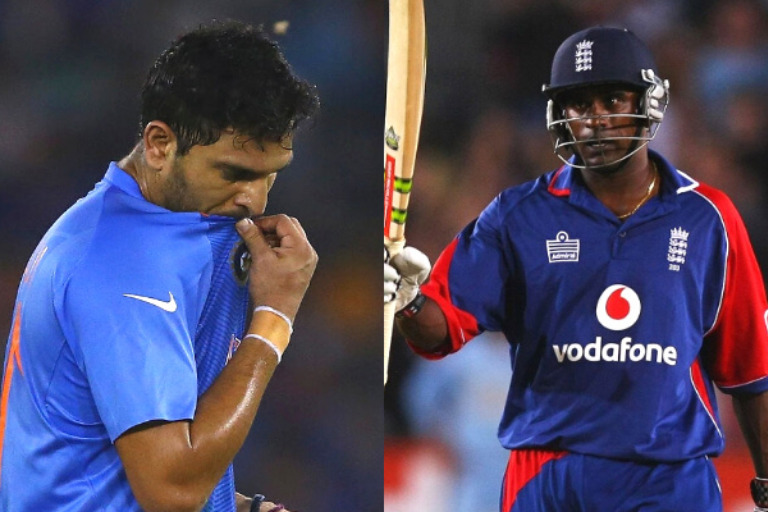 Yuvraj Singh might have embarrassed Chris Broad, scoring six Six's in an over. Cricket is a great leveler, and five Six's rolled off Dimitri Mascarenhas bat in a Yuvi Over. Yuvraj gave away 30 runs to the English All-rounder in the 50th over.
13. The Lyon saved further embarrassment: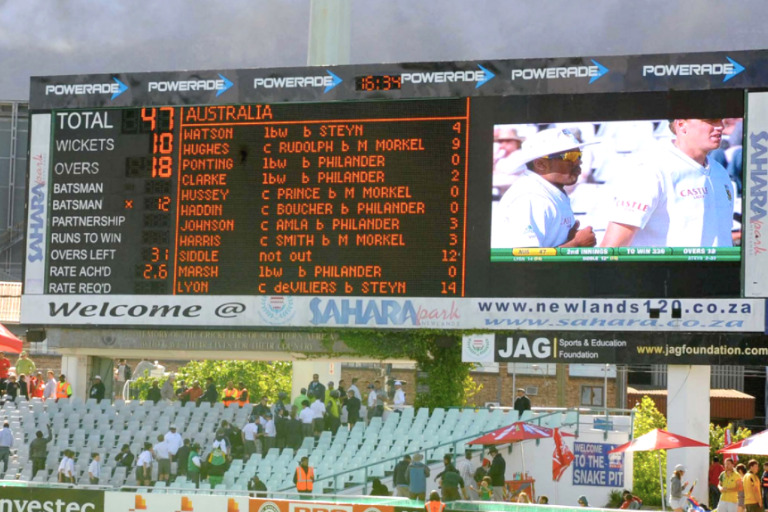 It was 2011 and Cape Town. The Aussies started their second innings, but we're soon one wicket down for eleven. The score did not progress much, but the wickets did. In six overs, they were 21 for nine. Lyon, the spinner, played a heroic innings to pull the Kangaroo's to 47 all out! Lyon scored 14 invaluable runs and saved the most embarrassing lowest score the Aussies would have fallen for!
14. A Duck worth 77: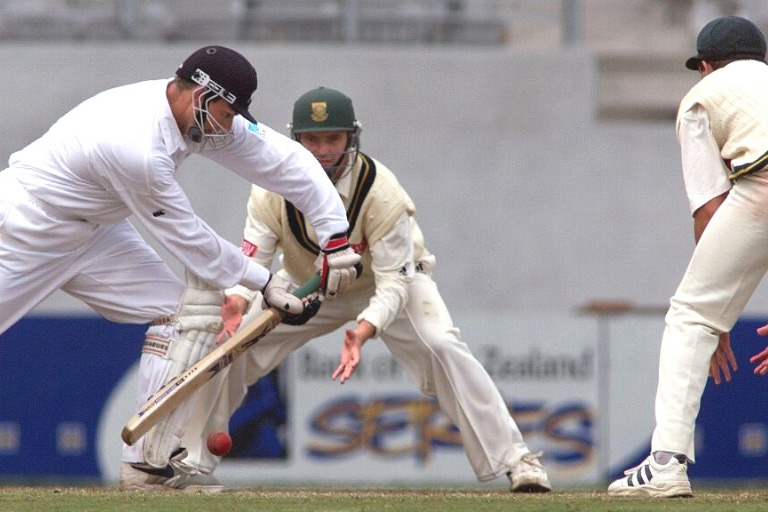 Geoff Allot of New Zealand does bowl quickly, but the same cannot be said about his batting. He played 77 deliveries in a test match against South Africa in 1999, and guesses what? He got out for a duck which was embarrassing indeed for him.
15. Nearly Three Overs in one go!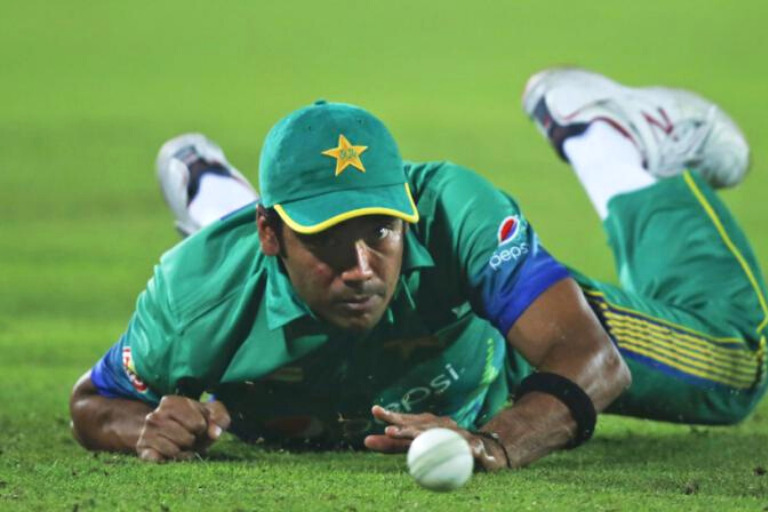 Mohammad Sami of Pakistan is known for his accuracy. But expert bowlers sometimes lose their guile. It was an ODI against Bangladesh, and Shami must have been in a hurry to send the batsman back. In his eagerness, he bowled 17 deliveries to complete the over. He bowled four No-balls and seven sides, thus making it a 17! Sami must be embarrassed, for the over-rate must have fallen behind too!
Conclusion:
All the records listed above are embarrassing, and the cricketers who are suffering from them would sell it for more than a dime.