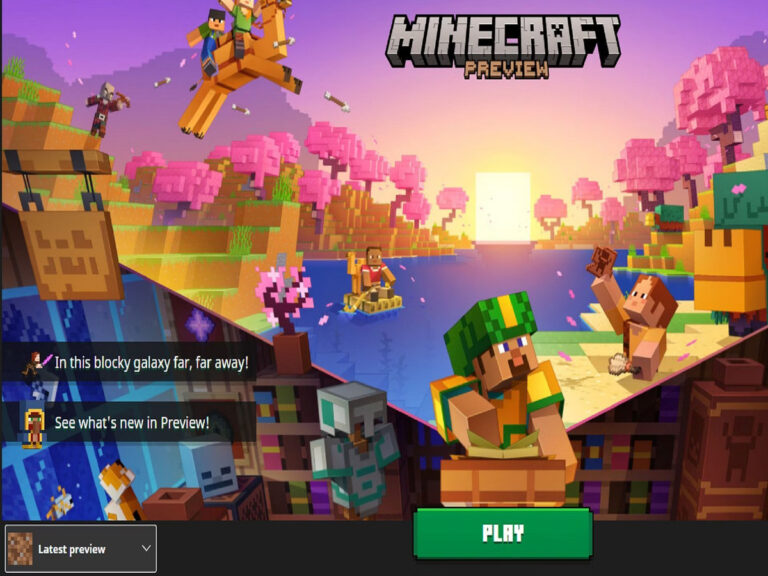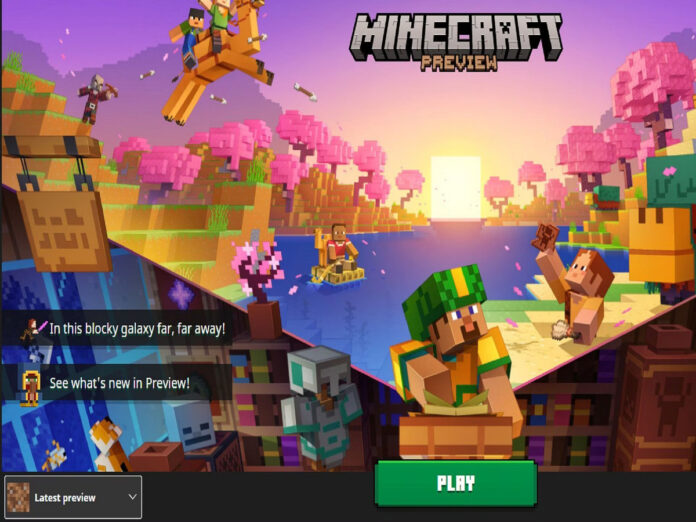 The Minecraft Bedrock 1.20.50.24 Preview was released by Mojang, and it includes bug patches to resolve several rendering and crashing issues that have surfaced in recent versions.
A practical method of directly accessing realms is also introduced in the preview.
To get to the current and upcoming previews, each device has a slightly different setup process, but they are all simple to use.
Minecraft Bedrock 1.20.50.23 Beta & Preview Xbox Consoles Download
Fans of the Minecraft game on Xbox platforms may download a special software from Microsoft only for previews. 
If you have a current Xbox Game Pass membership or have bought and downloaded a copy of the basic game, you may access it via the online shop.
By doing the following, you may download the preview application:
Navigate to the Microsoft Store app on your dashboard.
Put "Minecraft Preview" into the search bar. Click the resultant shop page to open it.
Click the "Download" button from here. The preview app should be added to your download queue if you have currently activated your Game Pass membership or have purchased the base game on your account.
All you have to do then is go back to your dashboard or library and launch the application.
Windows 10/11 PC Download
To view the most recent preview, take the following actions:
If you have already installed the preview, launch the Microsoft Store app and choose your library to update it. Select the preview from the list of programs that requires an update by clicking the games tab.
You might need to click the "Get Updates" button if it doesn't show up.
Just go back to the Minecraft Launcher and choose the most recent preview using the version selection located to the left of the Play button when the download is finished.
Open the game launcher and choose the Windows Edition from the list of games on the left side of the screen if you haven't downloaded the most recent preview.
Next, click the Install/Play button after selecting the most recent preview using the version selection.
When the launcher has finished downloading the required files and directories, it will open the preview.
Minecraft Bedrock 1.20.50.23 Beta & Preview iOS and Android Download
Open the Google Play Store on an Android device, then go to the game's store page.
Once you reach the "Join the Beta" area, continue scrolling down and click the related link.
After resolving that, update the game app.
The most recent preview should launch the game the next time you launch it, rather than the basic version.
To access the Minecraft Preview registration page on iOS, first download and install the Apple Testflight app. As long as signups aren't full, you should be able to join the Preview Program by providing your account details when requested.
After that, simply go back to Testflight's app menu to view the updated preview.
Also Read: Upthrust BGMI Diwali Battle 2023 LAN Finals Winners, Results & Rankings