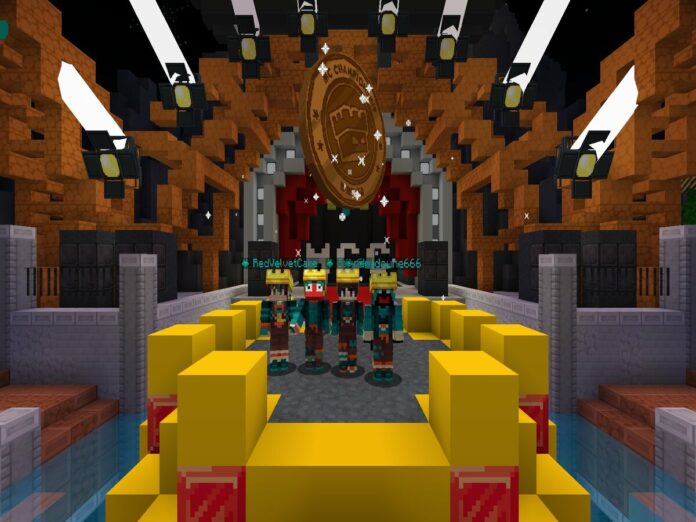 The most recent edition of the Minecraft Championship (MCC), which brings together well-known content creators to create 10 teams and compete in a variety of eight mini-games, concluded on September 16, 2023.
Each team receives points according to how they perform, and the team with the fewest points is eliminated at the conclusion of each game.
Jojosolos, a Blue Bat, held the position of highest ranking in the MCC 34. She collected a total of 3,681 coins, and FireBreathMan from Red Rabbits was just behind her.
The only female athlete to appear in the top 10 more than twice is Jojo. She is also the first and only female athlete to win the top place in the overall rankings.
Minecraft Championship (MCC) 34 Rankings
Here is a list of every team's overall ranking, along with the names of its members and the total quantity of coins they have amassed throughout this Minecraft tournament.
Cyan Coyotes (20,909) – OllieGamerz, Sapnap, Shadoune666, VelvetIsCake.
Blue Bats (20,735) – GeminiTay, jojosolos, Smajor1995, TheOrionSound.
Red Rabbits (18,713) – FireBreathMan, Michealmcchill, Ranboo, Shubble.
Aqua Axolotls (18,620) – 5up, Eret, fruitberries, SolidarityGaming.
Orange Ocelots (17,968) – Smallishbeans, CaptainSparklez, Kara Corvus, Punz.
Purple Pandas (17,926) – GoodTimesWithScar, Illumina, IntheLittleWood, Wallibear.
Lime Llamas (17,258) – Awesamdude, Hannahxxrose, PeteXahHutt, vGumiho.
Green Geckos (15,962) – Aimsey, Guqqie, Purpled, Tubbo.
Yellow Yaks (14,053) – Antfrost, BadBoyHalo, Ryguyrocky, Skeppy.
Pink Parrots (7,723) – BajanCanadian, JeromeASF, PrestonPlaysz, Vikkstar123.
The top two teams then squared up against one another in a game of Dodgebolt after the completion of eight mini-games.
The two teams who were tied for first place in terms of points were Cyan Coyotes and Blue Bats, and the outcome of the championship event was the deciding factor. Each side got 20,909 and the other 20,735 coins in total.
Each team entered the fifth round of the Dodgebolt arena match with a score of 2-2, with the Cyan Coyotes and Blue Bats each winning two rounds.
Cyan Coyotes, on the other hand, managed to defeat their rivals and triumph in the championship game of MCC 34.
With this victory, Sapnap has become the first individual to win Minecraft Championship events seven times. He is also the only player to have won two MCCs in a row twice.
Also Read: PUBG Mobile Lite 0.26.0 APK Download Guide