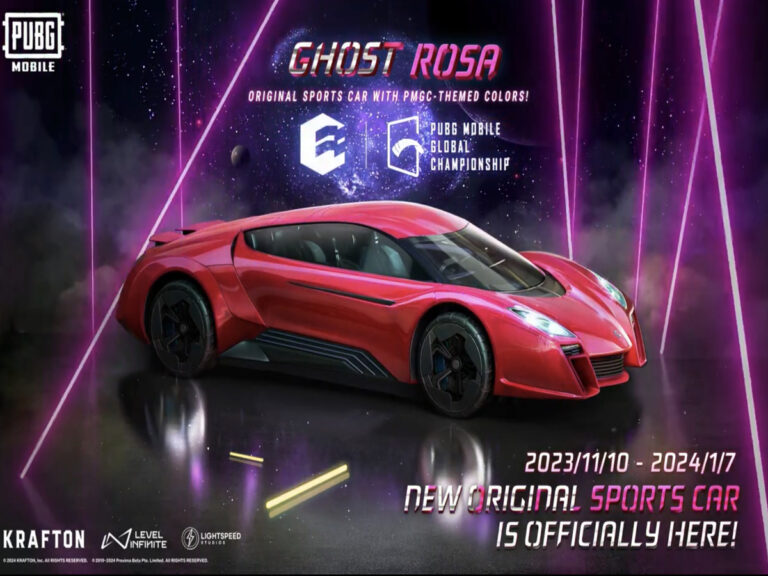 PUBG Mobile boasts of not merely thrilling gameplay, but also additional elements such as skins for vehicles and weapons that enhances the aesthetic appeal of the game.
This also adds more interest for gamers and gives them something to look forward to in the game each day.
Some of these, however, require PUBG Mobile players to spend real-time money, although the game is otherwise primarily free to play.
There are several methods to get in-game money or unique items in PUBG Mobile. The Lucky Draw is one method by which these can be obtained.
"Original Ghost," a brand-new skin series, is available from Level Infinite. With UC (in-game cash), players may create incredible PUBG Mobile Original Ghost Sports vehicle skins.
Players may utilize in-game cash to participate in the Lucky Draw system in PUBG Mobile and draw for a chance to win special goodies.
Players can select from several item tiers, each with varying odds of winning, making it akin to a lottery. The likelihood of receiving greater prizes increases with tier level.
PUBG Mobile Ghost Sports Car Skin
To obtain the new Original Ghost sports car skin in PUBG Mobile, follow the instructions below.
Navigate to the game's "Lucky Draw" area.
The Pagani skin draw and the Original Ghost option may be found by scrolling down.
To buy Lucky Vouchers, use UC, the in-game money.
To enter to win the PUBG Mobile New Original Ghost Sports vehicle skin, use Lucky Vouchers to draw.
If you're keen to obtain the Ghost skins, be prepared to spend a substantial amount of UC as the odds of obtaining them through Lucky Draws are rather low.
Participating in lucky draws may be a terrific opportunity to win items that aren't available anywhere else. It's crucial to remember that Lucky Draws are a type of lottery, and there's no assurance you'll win the items you desire.