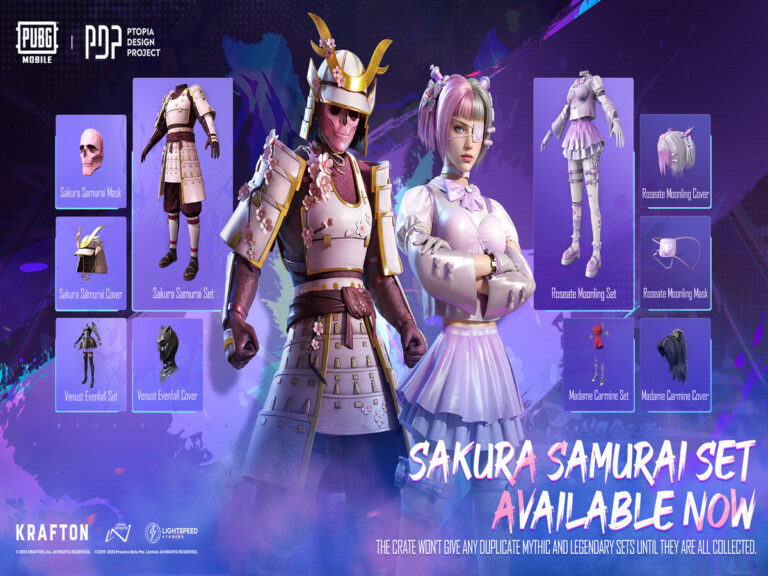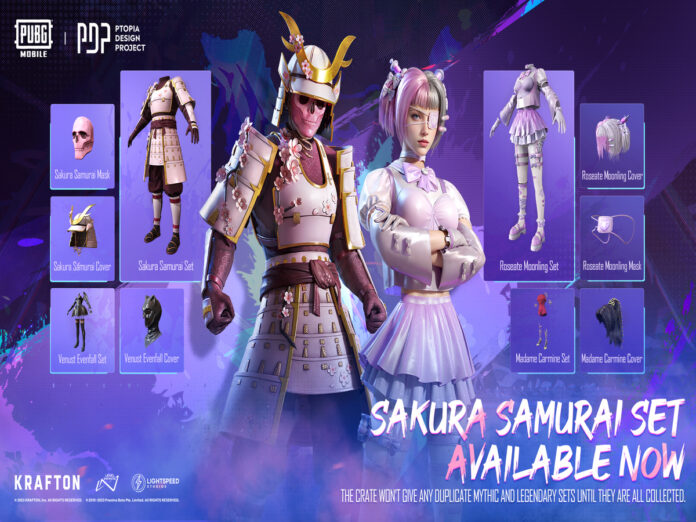 PUBG Mobile has announced its most recent, brand-new PDP Crate, which includes the alluring Sakura Samurai Set.
Fans of PUBG Mobile are in for something special with this intriguing change to the game's content.
Some of the world's most brilliant designers have come together as part of the PUBG Mobile Ptopia Design Project (PDP) with the common objective of producing outstanding in-game content for gamers all around the globe.
The PDP Crate is the most recent addition to this trend, which has seen PUBG Mobile continually release new crates and items to maintain player interest.
PUBG Mobile PDP Crate
The PDP Crate includes:
Sakura Samurai Set
Roseate Moonling
Venust Evenfall,
Madame Carmine!
Sakura Samurai Mask
Sakura Samurai Cover
Venust Evenfall Set
Venust Evenfall Cover
Roseate Cover
One of the primary ways to get unique items and skins in the game is via PUBG Mobile Crates.
There are several crates in the game, such as classic and premium crates, and players may open these crates to get prizes by using their in-game money, UC (PUBG Mobile), as well as crate-opening cards and fragments.
A stunning piece of art, the Sakura Samurai Set is prominently displayed in the PDP Crate. Your in-game character's look is enhanced by this magnificent set, which also ups the beauty of your PUBG Mobile experience.
By donning this distinctive outfit, players may feel and look remarkable while engaging in intense combat in the world of PUBG Mobile.
The inclusion of the Sakura Samurai Set and PDP Crate shows PUBG Mobile's dedication to enhancing the game experience for its devoted fan base.
With its stunning visuals and unique items, the PDP Crate is expected to become an essential for PUBG Mobile enthusiasts.
PUBG Mobile players should definitely use this opportunity and get the create for themselves in the game.
Also Read: PUBG Mobile x Dodge Collaboration Details