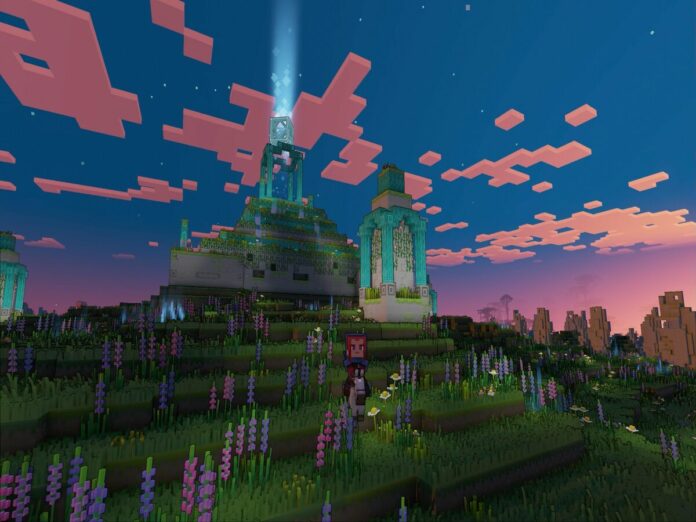 A large proportion of people who play Minecraft concur that the experience of the game is centered online.
The multiplayer world provides something for everyone, whether it's a fun parkour server or merely the joy of playing with your buddies.
To further on the same idea, there are Minecraft servers where you may experience the power of online multiplayer gaming to the fullest. 
These servers feature everything, from creative housing designs to potent mod packs that alter the game on a global scale.
All you need is a device with the most recent Minecraft update installed.
Here are the top 5 Public Servers in the Minecraft game in 2023.
1. Hypixel
With dozens of users online at once, Hypixel is the biggest server in Minecraft.
You may play a number of mini-games on it via the internet with other gamers.
The server is still operational today, having been present since 2013. Hypixel is one of the best servers ever created. It has a sizable community and a wide variety of minigames.
It is the biggest Minecraft server in the entire world is a great place to start if you want to join a community that is always expanding.
Server address: mc.hypixel.net
2. The Mining Dead
Gamers who enter The Mining Dead Server are going to have to be on their toes if they want to live in this extremely blocky adaptation of the popular AMC series The Walking Dead.
Players must utilize all the resources at their fingertips, including firearms and other amusing weapons, to stop the zombie onslaught
If Minecraft gamers want to survive in this zombie-infested world, they must be cautious about who they befriend.
Server address: mchavocmc.net
3. Brawl
Instead of having community modifications, Brawl takes pride in its original content that is unique.
On this Minecraft server, you may expect to find game modes such as zombie survival.
Even a special creative mode is available, complete with all the assistance you need to create your next work of art.
Brawl has a Party arena where you can play short yet fun mini-games.
Server address: brawl.com
4. Among Us Performium
Arguably the most widely popular video game from the epidemic period is honored on this Minecraft server.
The popularity of Among Us may have recently been waning, but this server's player count shows that it still has plenty of life in it.
There is more to the server than just the game-based mode.
Server address: amongus.performium.net
5. Pixelmoncraft
The Pixelmoncraft server allows users to catch Pokemon within the Minecraft environment in yet another great fusion of two gaming behemoths, Pokemon and Minecraft.
Gamers can experience the universe of the renowned anime with the opportunity to collect, train, and combat with Pokemon.
Server address:server.pixelmoncraft.com
These servers offer a unique gaming experience while still pandering to the originality of ​Minecraft clubbed with its simplicity.
This has turned out to be the success formula that drives the game's popularity all around the globe.
Also Read: PUBG Mobile Carnival Waves Crate: All You Need To Know