Kumar Sangakkara, the new Rajasthan Royals director of operations said that Sanju Samson will surely hit the ball 10 extra yards away when in a situation to win the game. The former Sri Lankan cricketer was full of praise for the Indian batsman and said that it was an exceptional knock played by Sanju Samson in a pressure situation.
Advertisement

Sanju Samson was on fire with the bat against Punjab Kings. He smashed bowlers like he was playing tennis cricket. The Indian batsman is one of the known batsmen in the IPL and he has consistently performed well in the marquee event for quite some time now.
Kumar Sangakkara Was Full Of Praise For RR Skipper Sanju Samson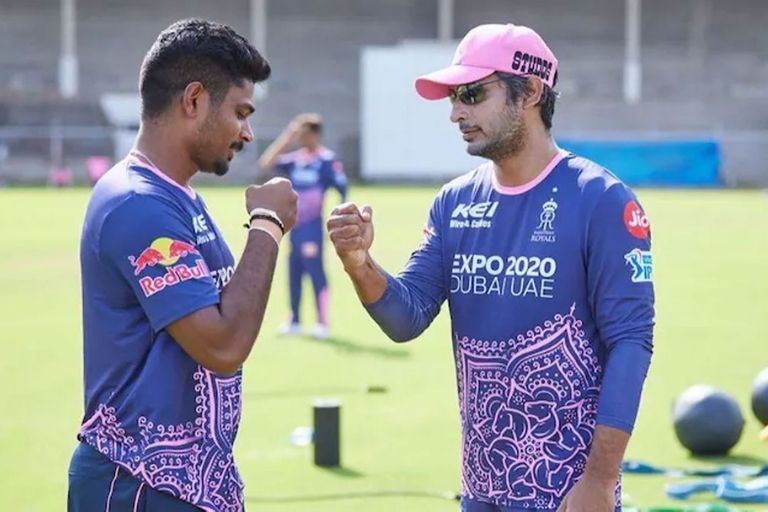 He broke several batting records like Sanju became the 1st batsman to score a century in his maiden game as a skipper. Also, now, he holds the record for scoring the most runs in an innings as a skipper for his team. The right batsman amassed 119 runs in just 63 balls with the help of 12 boundaries and 7 sixes.
The RR director of operations said that Sanju Samson did an impressive job with the bat. He added that RR skipper missed out last six just by 5 or 6 yards. As per him, Samson did really well with the bat and the way he took the responsibility on his shoulder in the final over showed his temperament and mental ability.
"I think Sanju backed himself to get the job done and he nearly did. He was five or six yards short of hitting the last ball for a six and sometimes when you know you're hitting the ball well and you're in form and you believe that you can do it, you've got to take that responsibility. And it was really encouraging to see Sanju do that," Sangakkara told in the post-match press conference.
The former islander asserted that anyone can miss out a single or an important run in the match. But for him the most important thing is the belief of the batsman on himself in pressure situations.
"We can always talk about a missed single here or there but the crucial thing for me is the players' belief in attitude and commitment and they know what their strengths are. And Sanju took it upon himself to finish that game and he just fell a few yards short. That happens, but the next time I'll believe he'll hit it that 10 yards further to win us the game," he stated.