Faf du Plessis, the right-handed South African batsman is currently in Pakistan and gearing up for the much-awaited two-match Test series. The former Proteas skipper has revealed that there was one Pakistan spinner that turned out to be a nightmare for him. Also, he showed excitement about the series that will be played in the green men's soil.
Advertisement

Faf du Plessis is one of the most successful batsmen in South Africa's cricketing history. He has played 67 Tests, 143 ODIs, and 50 T20Is and scored 10000 plus international runs for the national side comprising of 23 tons and 66 fifty.
Also Read: Draw Was Always The Secondary Option In Brisbane Test: Rishabh Pant
Faf du Plessis Makes Surprising Revelation About His Fear Of Facing Former Pakistan Spinner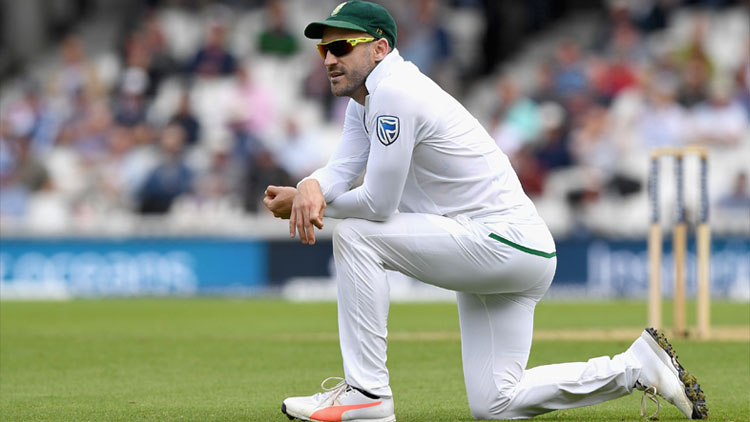 He has scored runs in almost every part of the world and is a highly demanded player in franchise cricket. The right-handed batsmen have made the mockery of many top bowlers in the world. Although, he has dominated across the globe. But, he is the bunny of former Pakistan spinner Saeed Ajmal, who has dismissed Proteas batsmen four-times in international cricket.
During an interview, Faf du Plessis said that he still remembers facing Saeed Ajmal. He added that the former player was haunted by a dream of Ajmal bowling him in the match.
"I remember very well that every time I went out to bat Saeed Ajmal was warming up. Sometimes I would wake up in the middle of the night, and he would be bowling at me," said Du Plessis in a press conference as quoted by bdcrictime.
He also opined that South Africa is well prepared for the upcoming Test series. As per him, the spinners will surely play a significant role with the ball going ahead in Pakistan.
"It was 13 years ago, so you try not to read too much into it. We've tried to prepare for everything and anything. I think the wickets will be a bit more like subcontinent wickets that they used to be, so the spinners will probably be more in the game." he added.