What is Alastair Cook's Net Worth?
| | |
| --- | --- |
| Name | Alastair Cook |
| Age | 37 Years |
| Net Worth | £5 Million |
| Source of Incomes | Cricket, Endorsements and Cricket expert |
| Last Updated | January 2022 |
Sir Alastair Cook is the former English captain and one of the biggest legends of the game. Cook has achieved some unique feats throughout his blistering career and is considered as the greatest Test batsman ever produced by England. He retired from International Cricket in 2018 at age of 34 only but still plays county Cricket for Essex.
Cook originally hails from Gloucester and comes from middle-class family background. His mother was a teacher and his father worked as a Telecommunications engineer. Surprisingly Cook liked Music more in his childhood and wanted to learn music professionally. Cook tried Cricket and music simultaneously till the age of 17 and chose Cricket after schooling because of his interest.
Cook made his first-class debut at age of 16 only for Essex and after significantly mounting runs at the county level, he got a chance on England's tour of India. Cook played international cricket for almost 14 years and in this article we will look at his career and lifestyle outside the cricket arena.
Alastair Cook Net Worth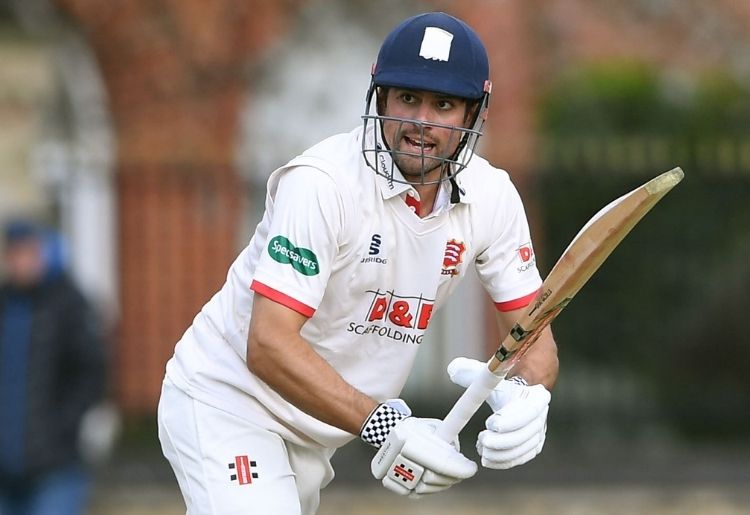 Alastair Cook is considered England's second richest cricketer after Kevin Pieterson and his net worth is a staggering £5 Million. His main source of income is through cricket only but has earned good money through endorsements as he is one of the most respected cricketers of England and the world.
Also Check: Shane Watson Net Worth 2022
Career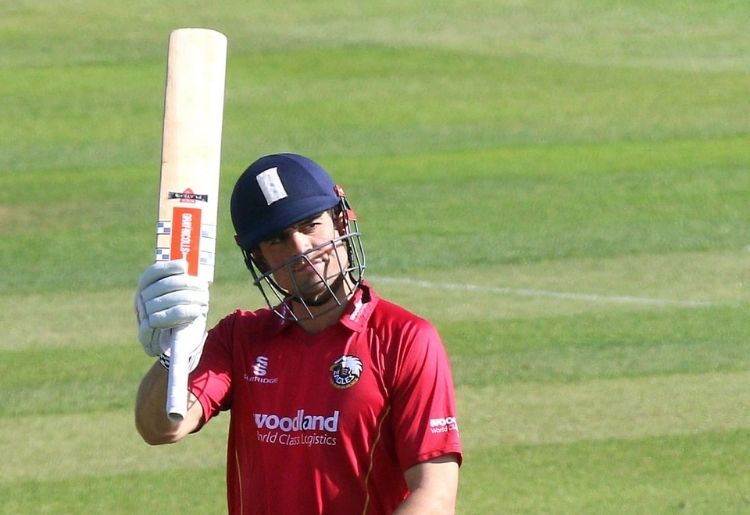 Alastair Cook played international cricket for more than 12 long years and his journey started with luck on England's tour of India. He wasn't supposed to be part of the England side on that tour but at the end injuries of first choice openers, Michael Vaughan and Marcus Trescothick made way for Cook. He didn't disappoint on his fortunate inclusion and scored a hundred on his first outing against India.
It took some time for Cook to make his spot permanent in the English side because of the presence of senior players but as soon as Vaughan retired, Cook made his spot permanent. Till date, Alastair Cook's and Andrew Strauss's opening partnership is considered as England's best. Cook single-handedly won many tours which include the famous 2010-11 Ashes tour where he scored 766 runs at an average of 127.
After 2011, Cook took over as England's captain in ODIs and Test and achieved some big feats. In Cook's captaincy only, England conquered India on the 2012 tour which is considered as the biggest achievement of England in that decade. England also made it to the Champions Trophy finals in 2013. Cook resigned from captaincy in 2017 and one year later announced retirement due to extreme unnecessary pressure from the media.
Also Check: Shane Warne Net Worth 2022
Alastair Cook's Brand Endorsements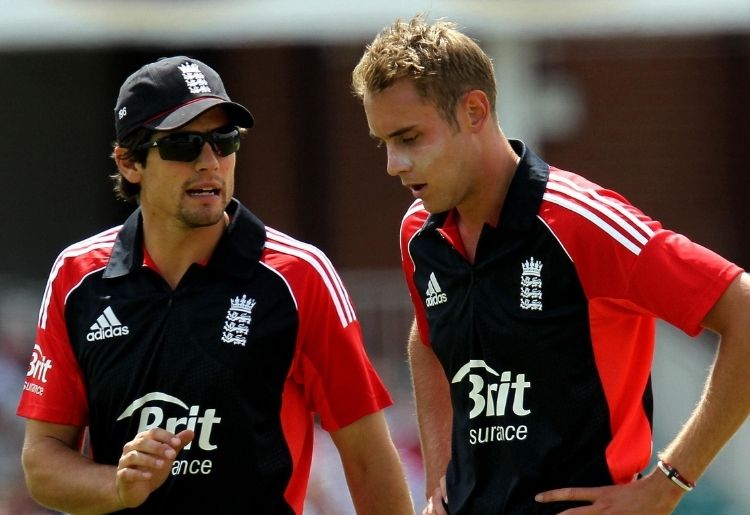 Alastair Cook is the face of the famous Cricket brand Gray-Nicolls and used only this brand throughout his career. The company has also launched a special bat dedicated to the greatness of this man. Cook reportedly earns $2,300,000 through endorsements and his associations with brands are
Gray-Nicolls
Rankin
Buxton Water
BT Sports
Alastair Cook Car Collection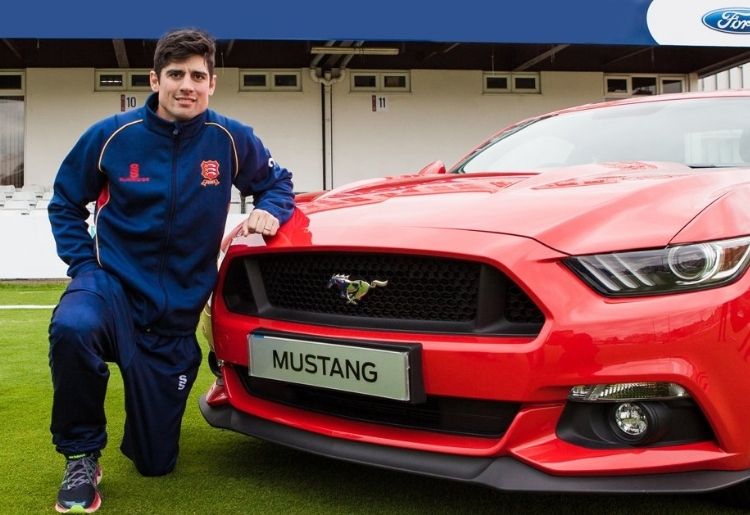 | | | |
| --- | --- | --- |
| Brand | Model | Price |
| Porsche | Porsche Turbo S | £164,650 |
| Audi | Audi R8 V10 | £137,500 |
| Mercedes | Mercedes Benz G-Class | £108,815 |
Alastair Cook Social Media Appearance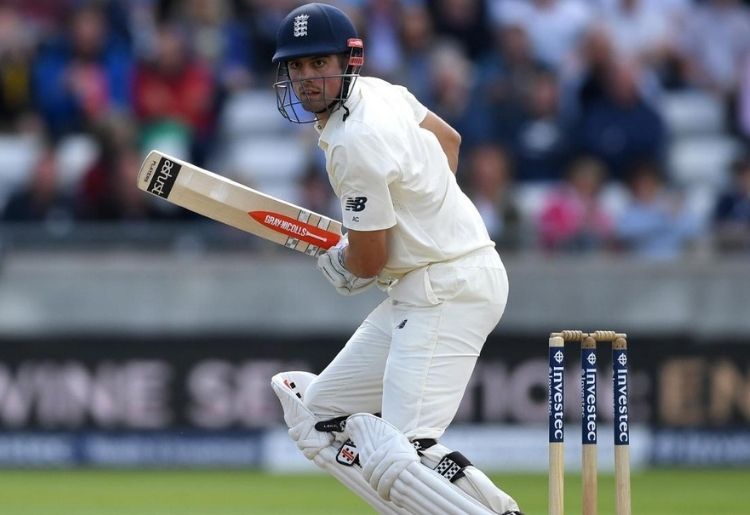 Alastair Cook is considered a gentleman of the game and throughout his career, he never made headlines for any wrong accusations. He has always been a shy and closed character and likes to stay away from the media and paparazzi. Cool is not at any social media platform which is not surprising looking at his persona. He is currently working as a cricket pundit at BT sports.          
Also Check: Aakash Chopra Net Worth 2022                                 
Alastair Cook House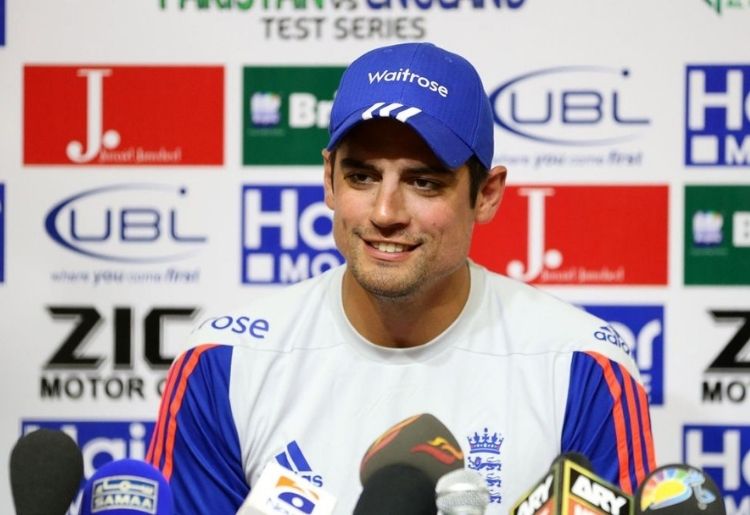 Alastair Cook is the 2nd richest cricketer of England and currently lives in the Porsche area of Gloucester. He owns two luxurious mansions in the UK and one is reportedly in his hometown and the other one is in London. The worth of his lavish mansions are reportedly $4 million and $8.2 million respectively.
Personal life and Info: Alastair Cook Age, Height
| | |
| --- | --- |
| Full Name | Alastair Nathan Cook |
| Date of Birth | 25th December 1984 |
| Birth Place | Gloucester, England |
| Nickname | Cooky |
| Wife | Alice Hunt |
| Alastair Cook Height | 6'2 |
| Alastair Cook Weight | 85 |
| Domestic Cricket debut | 2003 for Essex |
| Test Debut | 1 March 2006 vs. India |
| Odi Debut | 28 June 2006 vs. Srilanka |
| T20 Debut | 28 June 2007 vs. West Indies |
| Final Appearance | 2018 vs. India |
| Shirt Number | #26 |
| Role | Opening Batsman |
| Trademark | Cut Shot |
Affairs and Marriage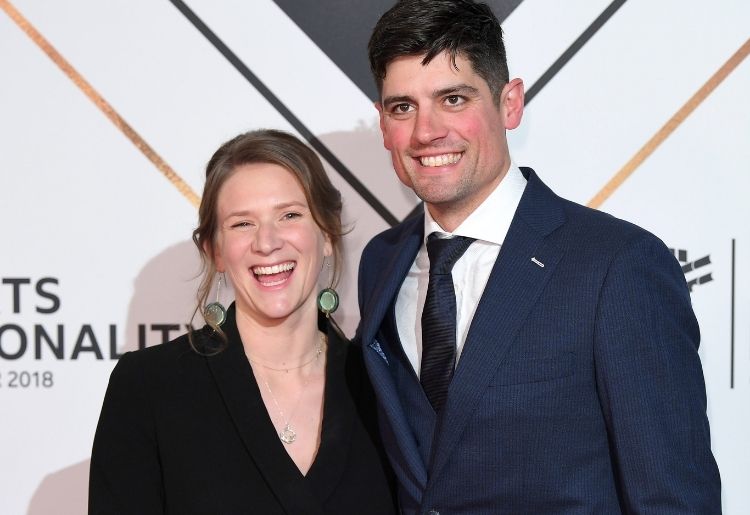 Alastair Cook is a very shy kind of personality and even the media got to know about his marriage very late. He is married to his childhood sweetheart Alice Hunt whom he met during music classes. Cook and Alice are now blessed with two daughters and one son. They both got married in a very close ceremony in 2011 were reportedly only Andrew Strauss attended from England's team.
Stats of Alastair Cook career
| | | | | | |
| --- | --- | --- | --- | --- | --- |
| Format | Matches | Runs | Average | 50 | 100 |
| Test | 161 | 12,472 | 45.35 | 57 | 33 |
| ODI | 92 | 3,204 | 36.40 | 19 | 5 |
| T20I | 4 | 61 | 15.25 | 0 | 0 |
Achievements of Alastair Cook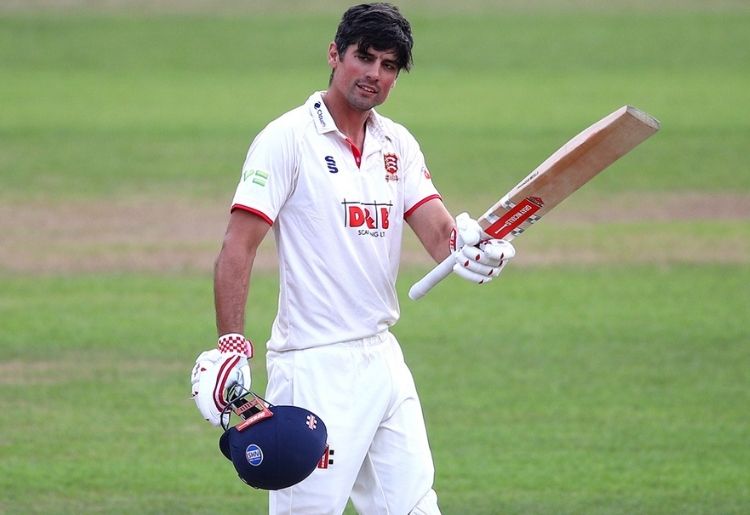 Cook is youngest England's batsman to score 2,000, 3,000, 4,000 and 5,000 runs in test
He is youngest cricketer to score 6,000, 7,000, 8,000, 9,000, 10,000, 11,000 and 12,000 in world cricket in Tests
Cook is 5th highest run-scorer in Tests
He is most capped England's player in Test
He is all-time non-asian player to score most runs in Asia
He holds record for most consecutive Test matches (154)
Cook was ICC test player of the year in 2011
He won Wisden cricketer of the year award in 2012
He was selected ICC World Test XI captain in 2013
He received Knight Bachelor in 2009 from England's Queen
Unknown Facts of Alastair Cook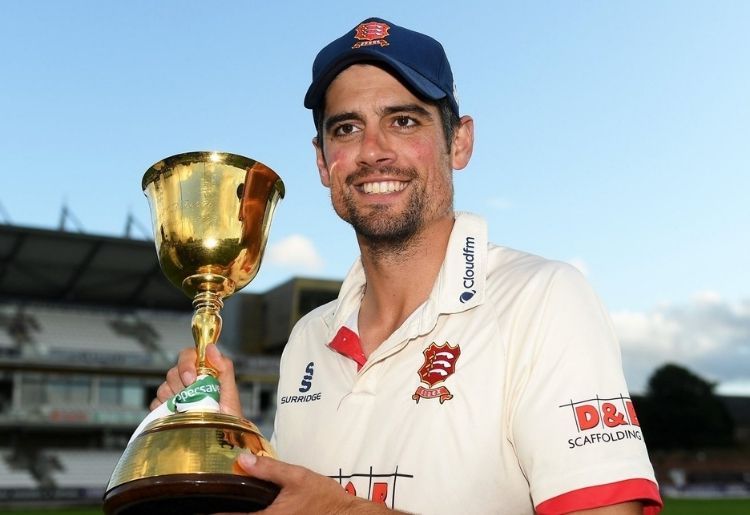 He has big interest in Music
He plays Saxophone
Cook is fan of Hunting
He was music society president in College
He also spent two years as PE teacher at Alleyn's school
His mother is a teacher
His Nickname "Cooky" was given by Kevin Pieterson
Cook currently works for BT Sports as cricket pundit
Cook is not retired from Domestic Cricket and still plays for Essex in County
FAQs about Alastair Cook
Q. What is Alastair Cook's net worth?
£5 Million 
Q. What is Alastair Cook's height?
6'2
Q. Is Alastair Cook married?
Yes
Q. When did Alastair Cook make his debut?
2006 against India 
Q. What is Alastair Cook's age?
37
Q. Why is Alastair Cook now called Sir Alastair Cook?
Because in 2019, he received knighthood from England's queen for his contributions in English cricket 
Q. How many centuries does Alastair Cook have in Test Cricket?
33
Q. Is Alastair Cook retired?
He is only retired from international cricket but still plays county cricket for Essex
Triple H Net Worth 2022: Income, Endorsements, Cars, Wages, Property, Affairs, Family
Patrick Mahomes Net Worth 2022: Income, Endorsements, Cars, Wages, Property, Affairs, Family