Chad Wheeler is a former American football player who represented the Seattle Seahawks last in 2020. Wheeler was born on 19th January 1994 in Santa Monica, California, and spent his early years there. He picked up a football while he was in school and played as an Offensive Tackle. He last played in the National Football League (NFL) in 2020 when he represented the Seattle Seahawks. He was waived from the team in 2021 after being charged with domestic violence for allegedly beating his girlfriend.
Wheeler has come out to say that he won't be playing Football any longer and that his NFL career ended with the Seahawks.
Chad Wheeler's Net Worth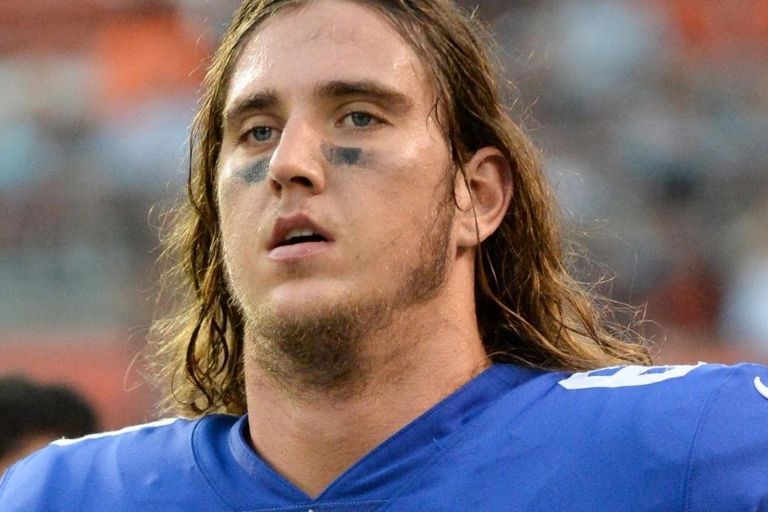 Chad Wheeler's main source of income was his Football career and his Net Worth was estimated to be around $5 million (USD) as of 2021. It is not known what he does now that his football career has come to an end.
Salary:
At New York Giants:
When Wheeler signed for the Giants in 2017 as an undrafted player, he was offered a contract of around $1.7 million for three years. The player was also reportedly given a signing bonus of $20,000.
At Seattle Seahawks:
On signing with the Seattle Seahawks, Wheeler was given a contract for a year with an annual salary of about $825,000. The signing bonus and other details were not disclosed to the public.
| | | |
| --- | --- | --- |
| Team | Contract period | Salary |
| New York Giants | 3 years | $1.7 million (for 3 years) |
| Seattle Seahawks | 1 year | $825,000 |
Assets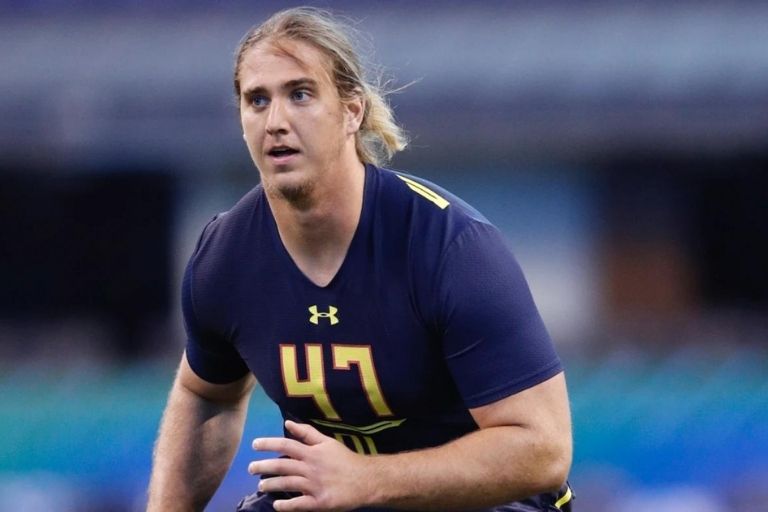 Chad Wheeler's assets have not been disclosed to the public but they are estimated to be around $1.5 million. His house is reportedly in the suburbs of Seattle, but its exact location has not been disclosed.
Endorsements:
Any details about Chad Wheeler's endorsements were not found
Teams Represented by Chad Wheeler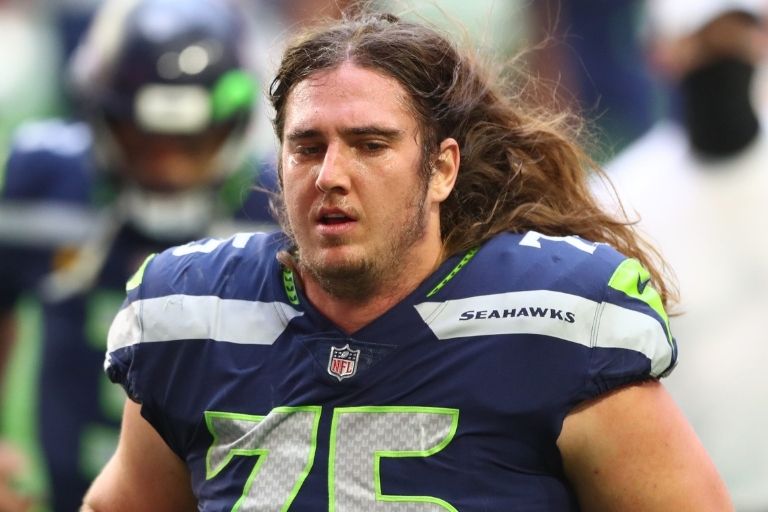 Chad Wheeler wasn't drafted to a team straight out of the NFL draft owing to his list of multiple injuries and off-field incidents with the law. However, he was selected as an undrafted player by the New York Giants in 2017.
His NFL career only lasted 4 years as he had a run in with the law again in 2021 and was accused of domestic violence.
| | |
| --- | --- |
| Name of the Franchise | Years played |
| New York Giants | 2017-2019 |
| Seattle Seahawks | 2019-2020 |
Wheeler did his graduation and played his college football for the University of Southern California.
Chad Wheeler's Football Career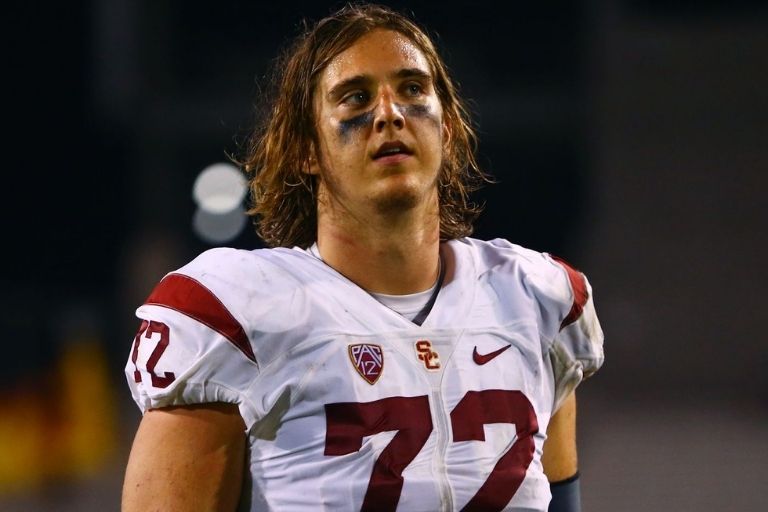 Santa Monica High School: Chad Weeler's career started at Santa Monica High School where he completed his schooling. He started his career as an Offensive tackle and defensive end. In 2011, he was made to have shoulder surgery while he was in his senior year.
University of Southern California: Wheeler studied at the University of Southern California (USC) to play college football. But his stay was marred by multiple injuries. Chad Wheeler suffered multiple concussions throughout his college career and also had a torn right ACL in the year 2014 that ended his season. He again had a serious injury in 2016 which made him miss a few games.
Due to his multiple injuries and also an episode with the law, Wheeler was not selected in the NFL Draft 2017 and was an Undrafted Free Agent
New York Giants: On April 30, 2017, the New York Giants signed Chad Wheeler as an undrafted free agent for one of the largest contracts among undrafted free agents. Wheeler had multiple offers from multiple clubs but he chose the Giants where he received a three-year, $1.68 million contract that includes $30,000 guaranteed and a signing bonus of $20,000.
On the 1st of October, 2017, Chad Wheeler made his regular season debut in the New York Giants' 23-25 loss to the Tampa Bay Buccaneers and then earned his first career start against the Kansas City Chiefs. Wheeler was waived off the Giants team on 9th September 2019 after a settlement.
Seattle Seahawks: On October 15, 2019, Wheeler was signed to the Seattle Seahawks practice squad and was soon promoted to the main squad.
In 2020, Wheeler was continuously shifted between the Main squad and the practise squad until he was waived on January 27, 2021, after he was arrested for domestic violence.
Chad Wheeler's Stats in the NFL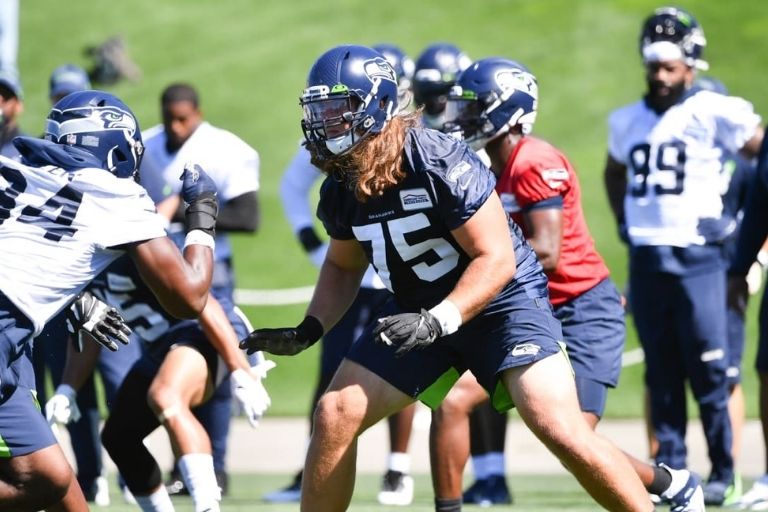 Chad Wheeler played as an Offensive lineman: tackle during his time in the NFL. Here are his stats:
| | | | | | | | | | |
| --- | --- | --- | --- | --- | --- | --- | --- | --- | --- |
| Teams | Season | Games | Total | AST | Solo | Fumbles | Lost | Own FR | TD |
| Seattle Seahawks | 2020 | 5 | 0 | 0 | 0 | 0 | 0 | 1 | 0 |
| Seattle Seahawks | 2019 | 0 | 0 | 0 | 0 | 0 | 0 | 0 | 0 |
| NewYork Giants | 2018 | 16 | 0 | 0 | 0 | 0 | 0 | 0 | 0 |
| NewYork Giants | 2017 | 11 | 1 | 0 | 1 | 0 | 0 | 0 | 0 |
| Stats Total | | 32 | 1 | 0 | 1 | 0 | 0 | 1 | 0 |
Chad Wheeler's Personal Info
Now that we know about his football career, Let's have a look into a few details of Chad Wheeler's life.
| | |
| --- | --- |
| Name | Chad Wheeler |
| Date of Birth | January 19, 1994 |
| Age | 27 years |
| Born in | Santa Monica, California |
| Parents Name | Not known |
| Numbers worn | 63, 75 |
| School | Santa Monica High School |
| College | University of Southern California |
| Undrafted to NFL in | 2017 |
| Citizenship | United States of America |
| Height | 6'7″ (2.01 m) |
| Weight | 144 kg (318 pounds) |
| Married | No |
| Children | No |
| Ex-Girlfriend | Alleah Taylor |
| Hair Colour | Black |
| Eye Colour | Black |
| Known for | American Football player |
Chad Wheeler's Girlfriends: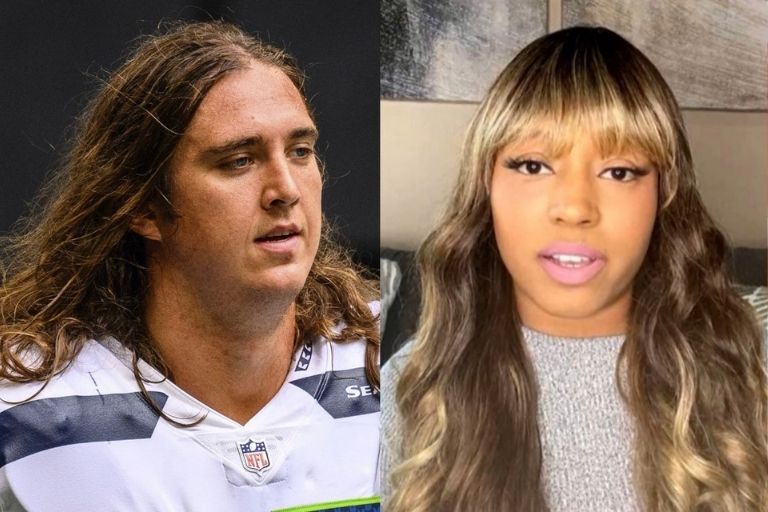 Chad Wheeler was dating his Girlfriend Alleah Taylor for about 6 months before attacking her. Taylor said that the former NFL player tried to strangle and kill her in what was an episode of gruesome domestic violence. She was reportedly bleeding from her face after regaining her consciousness and she said that Wheeler was surprised that she was still alive.
Alleah Taylor reportedly called Wheeler's father and the cops after the incident and this also ended their relationship.
Chad Wheeler's Controversies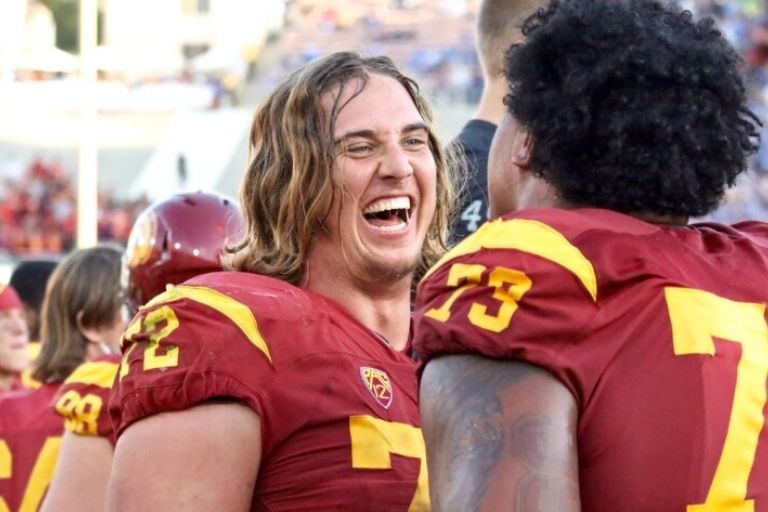 Incident at USC Campus: On December 19, 2015, Wheeler was involved in an incident on the USC campus after the Los Angeles Police responded to a call at an apartment near the USC campus. The police arrived and Wheeler was confronted by police and got into an altercation with them that led the police to shoot him with multiple bean bag rounds. Wheeler was then transported to a local hospital to be held under protective custody for a psychiatric evaluation and was later let off with a warning and not arrested.
Domestic abuse Incident: On January 23, 2021, Wheeler was arrested in Kent, Washington after it was reported that he physically attacked his girlfriend Alleah Taylor and left her bleeding. He was charged with three counts of felony domestic violence and later released on $400,000 bail.
After the incident, the Seattle Seahawks removed him from the team and Wheeler came out and said that he would temporarily retire to "get his life together". He pleaded not guilty to the charges on February 1, 2021.
Chad Wheeler's disease
Before the domestic abuse incident, Wheeler claimed that he was diagnosed with bipolar disorder, a disease that results in severe mood swings. He apologized for what he did and said that it was a "maniac episode". His girlfriend at that time Alleah Taylor also knew about his condition. He also said that he was going to get medical help for his condition so that he doesn't hurt anyone else.
FAQs about Chad Wheeler
Q- Was Chad Wheeler arrested?
Yes he was arrested after attacking his gi
Q- Why did Chad Wheeler attack his girlfriend?
Chad Wheeler repeatedly apologized and said that it was a "maniac episode" and that he was suffering from Bipolar disorder
Q- Did Wheeler finish his graduation?
Yes he finished his graduation at USC
Q- What is Wheeler's greatest accomplishment in football?
First Team All-Pac-12 (2016)
Q- Is Chad Wheeler married and does he have children?
No, Wheeler is not married and does not have any children
Q- What was the name of Chad Wheeler's girlfriend whom he attacked?
Alleah Taylor was his girlfriend and the victim of his assault. They have since broken up and have gone separate ways
Q- How many teams did Wheeler represent in the NFL?
Wheeler represented two teams in his four year NFL career
Q- Has Wheeler retired from the NFL?
Yes, Chad Wheeler has said that he is taking time off football and focusing on getting himself better. It does not look like he will return to football.
Read More:-