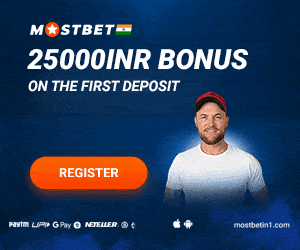 Jürgen Klopp is a professional football manager and a former football player. He currently manages Liverpool Football Club that plays in the Premier League.

Born on 16th June 1967 in Stuttgart, Germany, Klopp began his playing career in professional football at 1. FC Pforzheim. Klopp's managerial career began with Mainz 05 in 2001 and the German has managed to reach newer heights since then.
Jürgen Klopp's Net Worth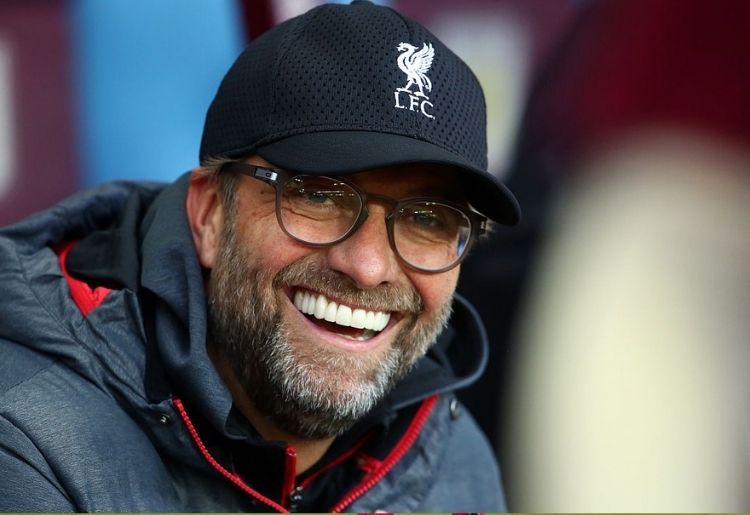 Net Worth: Jürgen Klopp's net worth is estimated to be around $40 million (USD). He has amassed this sum playing football and also managing football clubs for the last two decades. Apart from this, he also has quite a few endorsements which add to his net worth.

| | |
| --- | --- |
| Net Worth | $40 million |
| Born | 16th June 1967 |
| Age | 54 years |
| Country of Origin | Germany |
| Source of Wealth | Professional Football Player and Manager, Endorsements |
| Last Updated | 2021 |
Jürgen Klopp's Salary: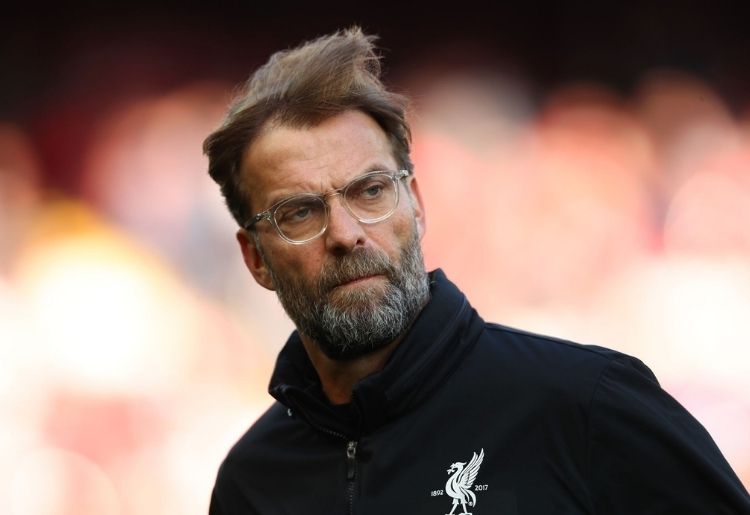 The Salary that the German earned is not known. Klopp has managed three teams as of now. Here is his approximate annual salary as a manager.

| | | |
| --- | --- | --- |
| Team | Years Coached | Annual Salary (approx) [USD] |
| Liverpool | 2015-Currently active | $10 million |
| Borussia Dortmund | 2008-15 | $4 million |
| Mainz 05 | 2001-08 | Not known |
Jürgen Klopp's Endorsements: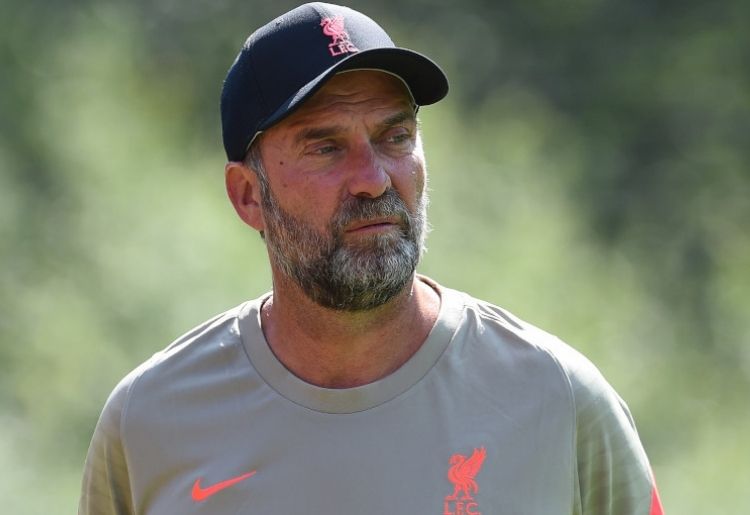 Over the years, Klopp has endorsed a lot of brands. Some of his endorsements include,
Puma (Formerly)
Adidas
Opel
Erdinger
VR-Bank
Snickers
Deutsche Vermögensberatung
Assets: Klopp has become very close with the Opel brand and generally drives the brand's cars. He currently drives the Opel Insignia.
Not much is known about the properties that the manager owns.
Teams represented by Jürgen Klopp

Klopp played for the following teams in his professional playing career:
| | |
| --- | --- |
| Team Represented | Years |
| 1 FC Pforzheim | 1987 |
| Eintracht Frankfurt II | 1987-88 |
| Viktoria Sindlingen | 1988-89 |
| Rot-Weiss Frankfurt | 1989-90 |
| Mainz 05 | 1990-20 |
Jürgen Klopp's Playing Career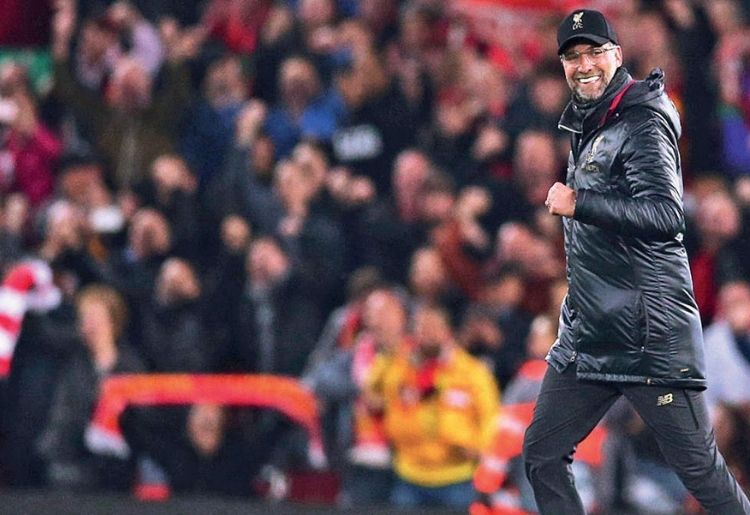 Klopp started his playing career at 1. FC Pforzheim and then at three Frankfurt clubs, Eintracht Frankfurt II, Viktoria Sindlingen, and Rot-Weiss Frankfurt within a gap of three seasons.
Mainz 05: Mainz was the highlight of Klopp's playing career. He stayed at the club for 11 years before announcing his retirement in 2001. Klopp initially started as a striker but began playing as a defender in 1995.
His hard work and commitment at Mainz soon made him a fan favorite. Klopp retired in 2001 as Mainz 05's record goalscorer, scoring 56 goals in total for the German club.
Teams managed by Jürgen Klopp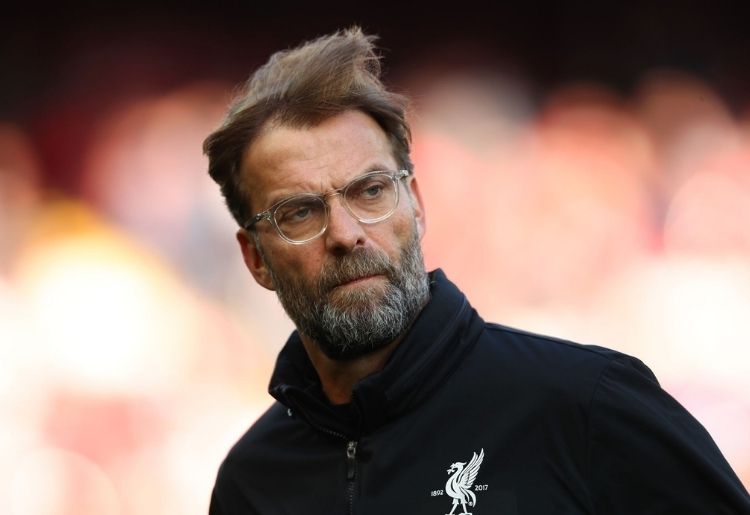 Klopp has managed the following teams in his Professional Management career:
| | |
| --- | --- |
| Team Managed | Years |
| Mainz 05 | 2001-2008 |
| Borussia Dortmund | 2008-2015 |
| Liverpool | 2015 – currently active |
Jurgen Klopp's Managerial Career
Mainz 05:
Upon his retirement from playing for Mainz 05 in 2001, Klopp was appointed as the club's manager on 27 February 2001 following the dismissal of Eckhard Krautzun. The club was playing in the 2. Bundesliga at that time.
After missing out on the qualification in two previous seasons, Jürgen Klopp led Mainz to a third-place finish in the 2003–04 season, securing promotion to the Bundesliga for the first time in the club's history. During his time at the club, he implemented his favored pressing and counter-pressing tactics.
Klopp resigned at the end of the 2007–08 season, a year after Mainz were relegated back to the 2. Bundesliga. He finished with a record of 109 wins, 78 draws, and 83 losses as the manager of Mainz.
Borussia Dortmund:
In 2008, Klopp signed an initial 2-year contract with Dortmund despite interest from Bayern Munich.
Klopp was one of their most successful managers ever. He led the club to two Bundesliga titles in the 2010-11 & the 2011-12 season. Klopp also won the DFB-Pokal once and the DFL-Supercup twice with Dortmund.
In the 2012-13 season, he guided Borussia Dortmund to the UEFA Champions League final where the club lost 2-1 to Bayern Munich.
Klopp left the club in 2015 after Dortmund finished 7th in the league and failed to qualify for Europe. His record at the club is 179 wins, 69 draws, and 70 losses as the manager.
Liverpool:
On the 8th of October 2015, Klopp replaced Brendan Rodgers as the manager of Liverpool on an initial 3-year deal.
In his seven-year stay at the club, Klopp is already regarded as one of Liverpool's greatest managers of all time. Under him, Liverpool won the 2018-19 Champions League Title, the 2019 UEFA Super Cup title, and the 2019 Club World Cup.
The best was yet to come as Klopp ended Liverpool's long wait and brought home the first Premier League title in the clubs' history as Liverpool won the League in the 2019-20 season.
Klopp is still at the helm of Liverpool and the Reds would hope that he would lead them to even more titles and accolades.
Jurgen Klopp's Stats as a player
Jurgen Klopp played 11-years as a Mainz player and is best remembered as a player for his time at the club. Here are his stats from his time at Mainz 05:
Years played: 1990-2001
Name of the League: Bundesliga 2
Total appearances for the club: 340
Goals scored in Bundesliga 2: 52
Goals scored in the National Cup: 4
Total Goals scored with Mainz: 56
| | | |
| --- | --- | --- |
| Clubs represented | Appearances | Goals scored |
| 1 FC Pforzheim | 0 | 0 |
| Eintracht Frankfurt II | 0 | 0 |
| Viktoria Sindlingen | 0 | 0 |
| Rot-Weiss Frankfurt | 6 | 0 |
| Mainz 05 | 340 | 56 |
| Career Total | 346 | 56 |
Accolades Won by Jurgen Klopp
Team Accolades:
Mainz 05:
2. Bundesliga promotion: 2003–04
Borussia Dortmund:
Bundesliga: 2010/11, 2011/12
DFB-Pokal: 2011/12
DFL-Supercup: 2013, 2014
Liverpool:
Premier League: 2019/20
UEFA Champions League: 2018/19
UEFA Super Cup 2019
FIFA Club World Cup 2019
Individual Accolades:
German Football Manager of the Year: 2011, 2012, 2019
Deutscher Fernsehpreis: 2006, 2010
Onze d'Or Coach of the Year: 2019
The Best FIFA Men's Coach: 2019, 2020
IFFHS World's Best Club Coach: 2019
IFFHS Men's World Team: 2019
World Soccer Awards World Manager of the Year: 2019
Globe Soccer Awards Best Coach of the Year: 2019
LMA Hall of Fame: 2019
LMA Manager of the Year: 2020
Premier League Manager of the Season: 2019–20
Premier League Manager of the Month (Multiple times)
BBC Sports Personality of the Year Coach Award: 2020
Also Read: LaMelo Ball Net Worth 2021
Jurgen Klopp's Personal Information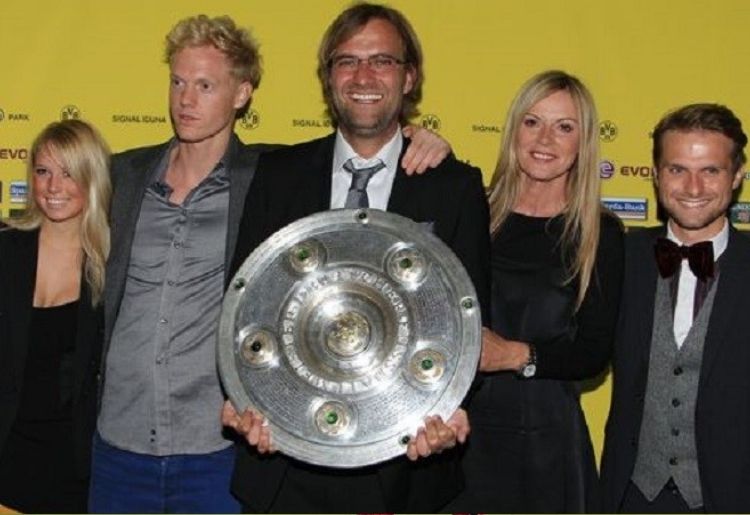 The following are some personal information about Liverpool FC's manager, Jurgen Klopp
| | |
| --- | --- |
| Name | Jürgen Norbert Klopp |
| Date of Birth | 16 June 1967 |
| Age | 54 |
| Place of Birth | Stuttgart, Germany |
| Parents Name | Elisabeth Klopp and Norbert Klopp |
| Numbers worn | 4 (Preferred) |
| Religion | Lutheran |
| School & College | Not known |
| Started pro-football in | 1987 |
| Citizenship | German (Germany) |
| Height | 1.91 m (6'2″) |
| Weight | 81 kg |
| Spouse | Sabine (Divorced 2001) Ulla Sandrock (Married in 2005) |
| Children | Marc Klopp |
| Football Position | Initially a Striker, he played as a Defender since 1995 |
| Hair Colour | Brown |
| Eye Colour | Blue |
| Started managerial career in | 2001 |
| Known for | Football Manager & Player |
Jürgen Klopp's Wife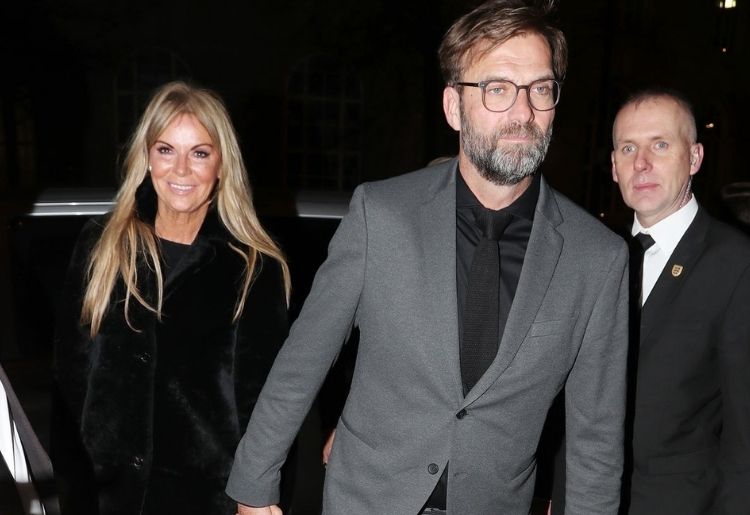 Sabine: Sabine was born in 1967 in Germany, she is Christian by religion. She got married to Klopp in 1980 and the couple then got separated in 2001. Together they have a son named Marc Klopp who was born in 1988.
Ulla Sandrock: Ulla and Jurgen got married in 2005 and are still together. Sandrock was a teacher by profession and previously worked at a German school in Nairobi for three years. The couple reportedly met at the 2005 Oktoberfest and got married in the same year. Sandrock has also worked as a social worker in her life.
Jürgen Klopp Controversies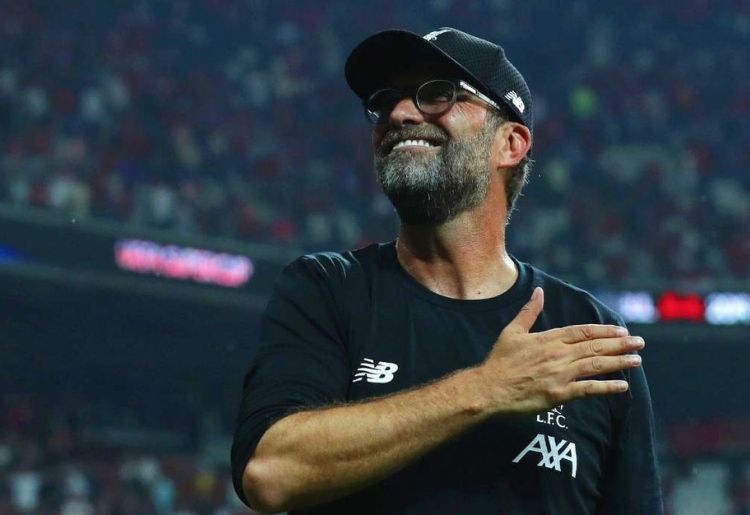 European Super League: When the European Super League was announced in 2021 and Liverpool was identified as one of the participants, most of the fans were against it. Klopp joined with the fans and said that the Super League concept is against the ethics of football. Ultimately Liverpool pulled out of the Super League and the plan was temporarily paused.
Rumour of an affair with a players wife: Jurgen Klopp had to deny claims he was having an affair with a player's wife when he left Borussia Dortmund
Klopp was annoyed by it and said: "They told me that the rumors are going around in Dortmund that I would leave the club because I'm being kicked out at home and have a relationship with a player's wife."
He tackled the rumor head-on and talked about his wife of ten years, he said: "I still love Ulla wholeheartedly."
FAQs about Jürgen Klopp
Q.

Was Klopp a good footballer?
Klopp was an average footballer. He never represented his national team nor played in his country's first division.
Q.

Who is better? Klopp the player or Klopp the manager?
Definitely 'Klopp the manager' is better as he has won accolades all around Europe.
Q.

Why did Klopp leave Dortmund?
Klopp left Dortmund after the club had a bad season under his tenure.
Q.

Who is Klopp's son and what does he do?
Marc Klopp is a 33-year old retired footballer who has previously played for Borussia Dortmund II.
Q.

Which club did Klopp play for?
Klopp is best remembered playing for Mainz 05 in the 2. Bundesliga.
Q.

When did Klopp join Liverpool?
Klopp joined Liverpool in 2015.
Q.

What was Klopp's jersey number?
Klopp's preferred Jersey number was 4. But he has worn other numbers in his early career.
Q.

Who is Klopp's favorite player?
Klopp's favorite player is Lionel Messi.