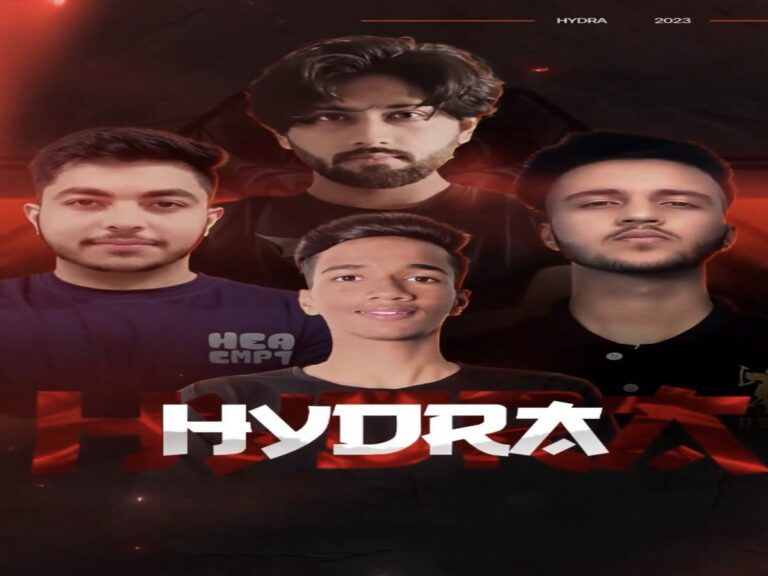 The number of BGMI players has increased dramatically in recent years, as both new and reputable groups have announced teams full of both experienced and youthful BGMI players.
In terms of upcoming BGMI's competitive endeavors, Hydra has been at the forefront with Dynamo as its owner, who is a long-standing name in the gaming content creation scene of the country.
The BGMI squad for Team Hydra Esports has been formally revealed. For a few months, fans had been waiting for this announcement. 
Sparshop and Spraygod are two of the four favorites in the new lineup.
The announcement was made barely one day after the major LAN match in Delhi after the BGMI India and Korea International came to an end.
Hydra's new BGMI roster
Hydra unveiled their BGMI team, which has a number of accomplished players, on October 29, 2023.
The new Battlegrounds Mobile India roster is as follows:
1. Hydra Spraygod – Dev Chaudary
2. Hydra Starboyy77- Harjeet
3. Hydra Duoraop- Gaurav Shailani
4. Hydra Sparshop- Sparsh Arora
These players have already demonstrated their abilities under the Acid Esports brand by competing in prestigious competitions such as BGIS 2023.
They put on excellent performances throughout the BGIS 2023. They reached Round 3 within the main competition and finishing sixth in The Grind. 
These individuals are now prepared to go out on a mission to dominate the BGMI professional scene with the support of Hydra Esports.
With this new roster, the company wants to finally accomplish the kind of achievement that has eluded them in the past.
On their side, the players are excited to demonstrate their abilities and elevate Hydra Esports to a new level.
Dynamo has assured supporters that the new lineup will use a measured strategy, emphasizing his unwillingness to make snap decisions and placing a high value on the deliberate construction of a strong Hydra Esports roster.
Also Read: Top 5 Tips To Use While Facing Pro Players In PUBG Mobile