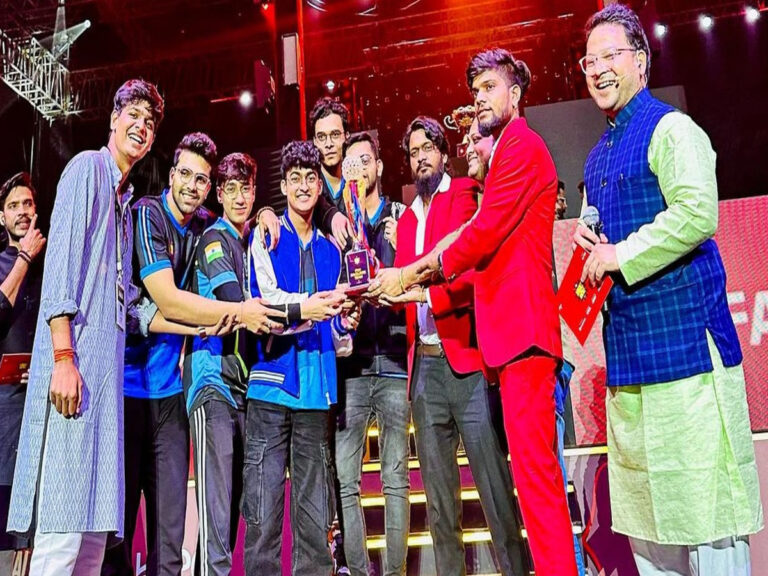 In the Upthrust BGMI Diwali Battle 2023 LAN Finale, Soul Esports was named the Fan Favorite Team.
Out of 66,000 votes, the team garnered 45,000, demonstrating the substantial fan base. 16 Indian teams competed in the Finale on November 7 and 8 at Bangalore's Koramangala Indoor Stadium.
In the Upthrust BGMI Diwali Battle, Saumraj-led Entity Gaming emerged triumphant with a ₹35 lakh cash award.
Blind secured the second slot, and Global Esports, captained by Mavi, secured the third spot.
Team Soul was declared the fan favourite team. Following his award triumph, Goblin stated:
"This is love of the fans. Winning fan favorite awards is nothing new for us but our main aim was to win the trophy which we could not achieve. I know you guys are disappointed with our performance, but believe us that we will play better in the upcoming events."
Team Soul in Upthrust BGMI Diwali Battle 2023
Team Soul had an incredible performance on the first day of the Upthrust BGMI Diwali Battle, starting it off with a bang. With seven games played, they scored 72 points, good for third place in the overall standings.
In the sixth clash on the Miramar map, the team also recorded an eight-kill Chicken Dinner. Entity Gaming led the field at the end of the first day with 81 points.
After seven games on Day 1, Team Soul was unable to duplicate their success from the first day.
On the last day, they finished with 51 points. With 132 points altogether, which included 59 finishes, the club took fourth position in the rankings.
They were barely one point away from finishing on the podium.
In the BGMI Diwali Battle Finale, Neyo and Goblin were eliminated with scores of eighteen and seventeen, respectively.
In several games there, both of the great players performed with confidence.  The team performed excellently overall, as seen by their ranking in the top five.
Also Read: BGMI Red Bull M.E.O Season India National Finals Details, Schedule, Teams