Shubman Gill, the right-handed batsman managed to impress the fans with his convincing show in the recently concluded Test series. He scored runs with an average of 51.8 and scored three magnificent fifties. He made his Test debut in Melbourne that Team India won by a big margin of 8 wickets. It was a big match from Gill's perspective that marked his arrival in cricket. Now, the young batsman has revealed how he was feeling a night before his debut.
Advertisement

The 21-year-old was performing really well in the domestic circuit but he didn't get a chance to prove his worth for the national side. But, a series of poor performances by Prithvi Shaw as an opener turned things around in Shubman Gill's favor. The latter got his big moment in Melbourne where he came out with flying colors.
Also Read: Had To Grip The Bat With Four Fingers In Brisbane: Cheteshwar Pujara
Shubman Gill Reveals How He Was Feeling A Night Before His Test Debut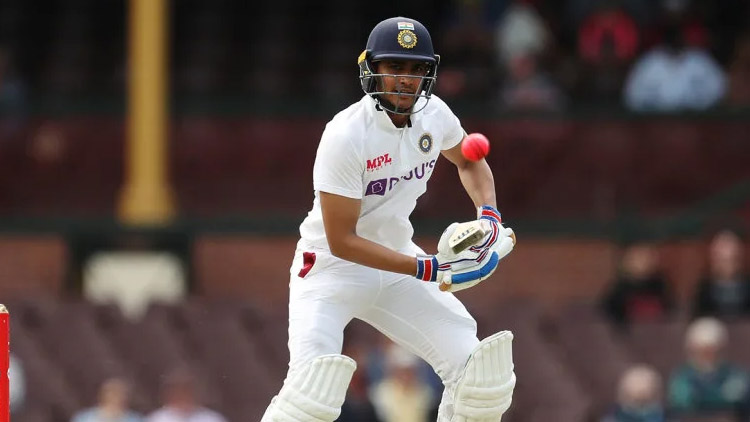 The right-handed batsman was on fire in the final three games of the Border-Gavaskar series. In the 2nd innings in Brisbane, he smashed 91 runs that played an important role in making Team India win the match. During an interview, Shubman Gill said that Adelaide's defeat was shocking for every individual on the team. He added that the players didn't know how to react as everything changed within an hour.
"When the 36-all-out happened in Adelaide, it was really shocking for us. We didn't know how to react because everything happened so quickly. We didn't get the time to absorb it. We were in a comfortable position in the match, and in an hour everything changed. Shubman asserted that for him everything changed after the Adelaide match and he didn't want that the people to remember the 2020-21 Border-Gavaskar series just due to Team India's collapse.
"What really triggered me was that the day after this incident there was a news item that said the great Adelaide collapse. I was reading it and all I could think at that time was that I don't want the series to be remembered in terms of the collapse," Shubman Gill told Forbes India.
Shubman revealed his feeling before his debut. Gill said that he was not able to sleep a night before his 1st Test. So he had to take a sleeping pill.
"Before our first match [in Adelaide], I knew I'll get to debut in the MCG match. I couldn't sleep and had to take a sleeping pill. Next morning, on the first day of the Test, we were fielding first. It didn't hit me then that I was making my debut since the entire team was on the field.