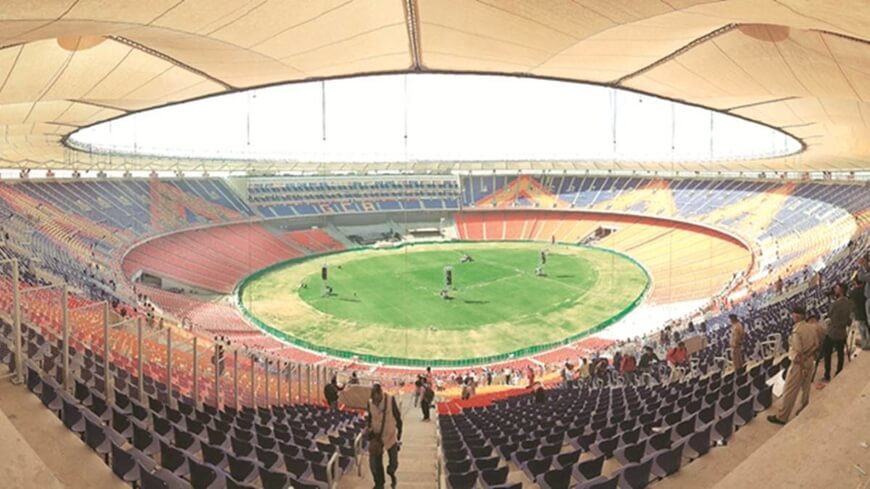 BCCI has come up with an exciting update for Indian cricket fans. They have confirmed that international cricket will resume in India from February 2021 as they are going to host England for four Tests, three ODIs, and five T20Is starting in February.
The last international match was played in the tri-color nation between India and Australia back in January. But, after the global pandemic came into the picture, the sporting activities in India came down to a halt. Even, the three-match ODI series between India and South Africa also got postponed due to the novel virus including IPL 2020. However, now, things are now heading towards the new normal, and BCCI also feels they can resume international cricket in February.
BCCI Releases First International Series To Be Hosted By India In Post-Pandemic Era
BCCI has decided to limit the tour to only three venues including Ahmedabad, Pune, and Chennai. The first two games of the longer format will be played in Chennai starting on February 5 and February 13 respectively. Soon after that India and England will lock horns in two pink-ball Tests (February 24 and March 4) that will be played at the newly built Sardar Patel Motera Stadium.
Afterward, the four-match T20I series will also be played at the same venue. Followed by the ODI series in Pune starting on March 26.
Earlier IPL 2020 was also slated to be held in India. But looking forward to the Covid-19 situation BCCI was forced to organize the cash-rich league in UAE. In the previous month, England had also announced that they will host Men in Blue in August-September 2021 for five Tests.
Full schedule
Tests
1st Test, Chennai: February 5 to 9
2nd Test, Chennai: February 13 to 17
3rd Test, Ahmedabad (day-night): February 24 to 28
4th Test, Ahmedabad: March 4 to 8
T20Is
1st T20I Ahmedabad: 12 March
2nd T20I, Ahmedabad: 14 March
3rd T20I, Ahmedabad: 16 March
4th T20I, Ahmedabad: 18 March
5th T20I, Ahmedabad: 20 March
ODIs
1st ODI, Pune: 23 March
2nd ODI, Pune: 26 March
3rd ODI, Pune: 28 March