Pakistan Super League is all set to roll out and it will begin on February 20. This is going to be the sixth successive season of the tournament. And, the committee has released the tournament's anthem that has received a mixed reaction from the fans. The former pacer Shoaib Akhtar has been quite critical about the same. Also, he has taken a hilarious dig stating that his kids are not talking with him after the anthem was launched.
Advertisement

PSL 2020 was a big success but couldn't finish on a good note. The final stage of the tournament was postponed due to the global pandemic that hit the world. This is the reason why the Pakistan Super League final was played in the month of November in the post coronavirus era.
Shoaib Akhtar Criticized PSL 2021 Anthem, Takes A Hilarious Dig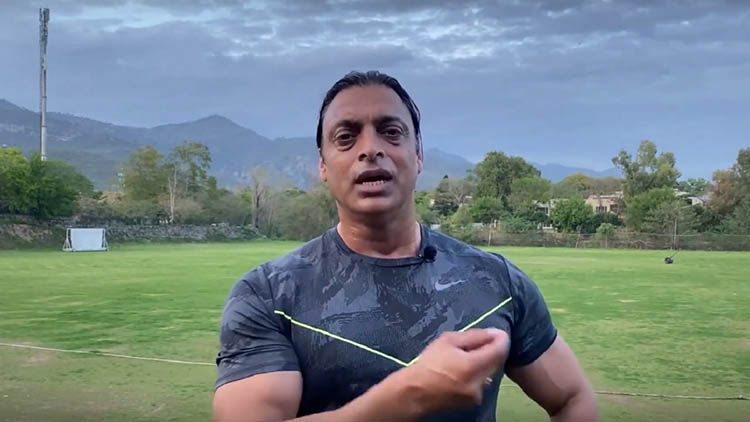 Now, the preparations have begun for PSL 2021 that will begin from February 20. PCB has got permission to allow up to 20% crowd in the stadium. This means at about 7500 people will get the opportunity to watch the game.
The PSL 2021 anthem is titled "Aaj Dekhe Ga Crowd Mera Groove TV Pe" and it was released on February 6. Shoaib Akhtar, who is known for his outspoken nature, was very critical of the song. He criticized saying that this is not the way to take the PSL brand popular.
Shoaib Akhtar wanted to know that how PCB can give a green signal to such type of songs. The former Pakistan pacer said that the anthem was so bad that his children are not talking to him for the past three days.
"Is this how you're taking PSL brand up? Going down every year. Kon banata hai yeh," Akhtar said on Twitter.
"Who from the PCB (Pakistan Cricket Board) gave this idea? You guys have scared my children. They haven't been talking to me for three days because of you," Akhtar continued.