| | |
| --- | --- |
| Net Worth | $15 million |
| Age | 37 years |
| Born | November 12, 1984 |
| Country of Origin | The United States of America |
| Source of Wealth | Professional Mixed Martial Artist |
| Last Updated | 2021 |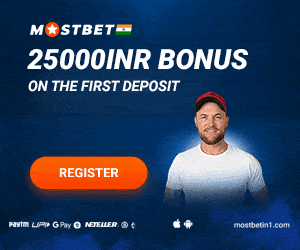 Jorge Masvidal is an American professional mixed martial artist who currently fights in the Ultimate Fighting Championship (UFC). Born in 1984, the 37-year-old is based out of Florida, USA. He currently competes in the welterweight division of UFC.

The fighter has also competed at Bellator, Strikeforce, Shark Fights, and World Victory Road outside the UFC. He has also taken part in a Professional Boxing match. Jorge is the current holder of the UFC 'BMF' Championship after defeating Nate Diaz in UFC 244.
"Gamebred" has lived with that his entire life. He said in an interview, "my main reason to learn martial arts was to protect my family and myself". He not only successfully grasped the art of MMA, but he also made himself a superstar in the sport of Mixed Martial Arts.

In this article, we will have a look at Jorge Masvidal's Salary, Net Worth, Personal Information, Family, Career details, Controversies, FAQs, etc

Jorge Masvidal's Net Worth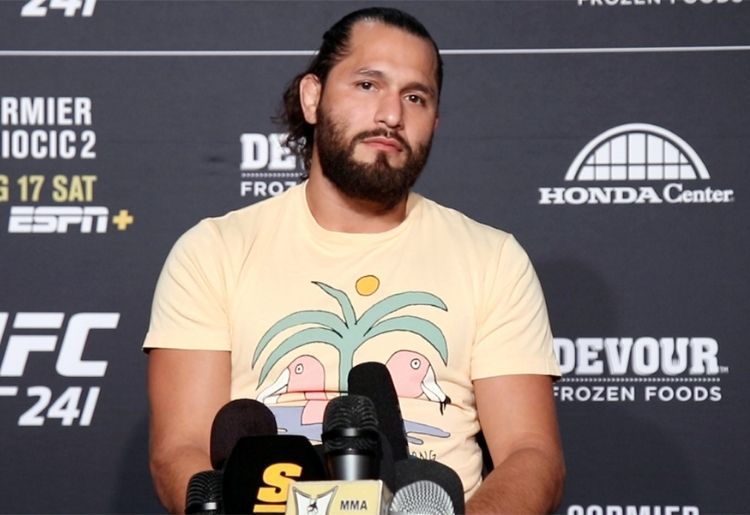 Jorge Masvidal's net worth is reported to be between $8-15 million USD. He has earned his net worth through endorsements and fighting in the UFC, other companies.
He earns a big quantity of wealth from his MMA career. In 2011, he was still signed by Strikeforce, Masvidal would pocket up to $38,000 from one fight.
Jorge Masvidal's Salary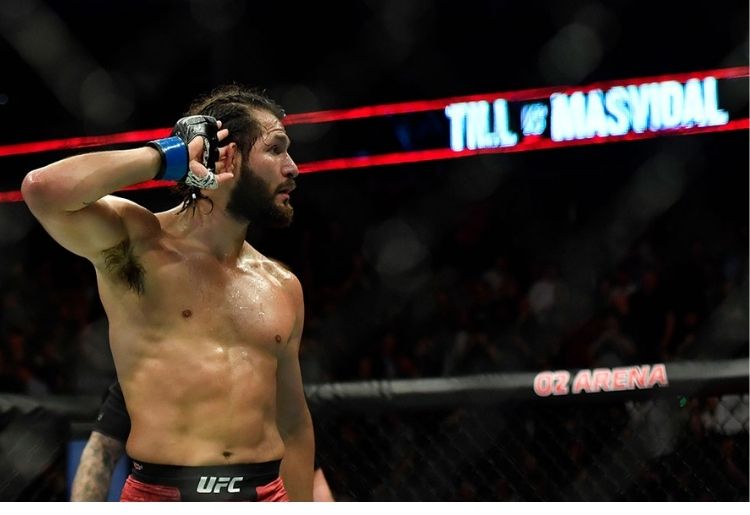 Currently, his regular payment at the UFC per fight is $500,000 rather than his previous $250,000. This surge in pay increment is attributed to his illustrious win against Darren Till.
This match transpires throughout the 'Fight Night 147' event. Masvidal went home with $66,000 for appearance and a further $66,000 for rising victorious.

Also Check: Yordenis Ugàs Net Worth 2021
Jorge Masvidal's Endorsements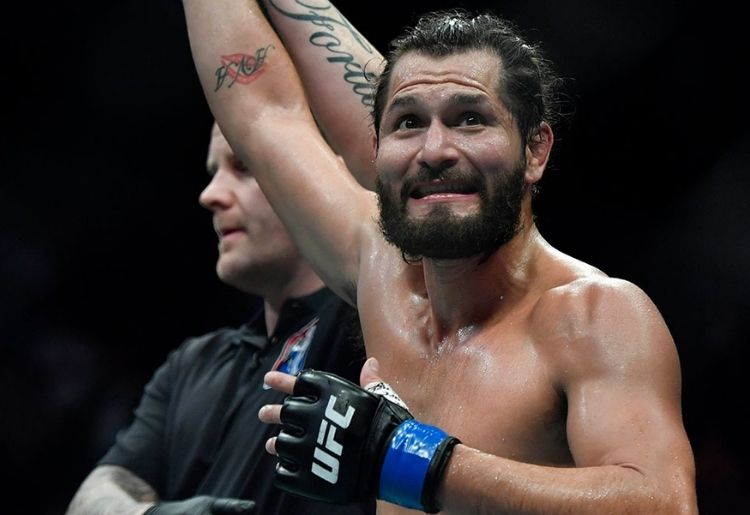 The Martial Artist Endorses the following companies:
Jorge Masvidal's Assets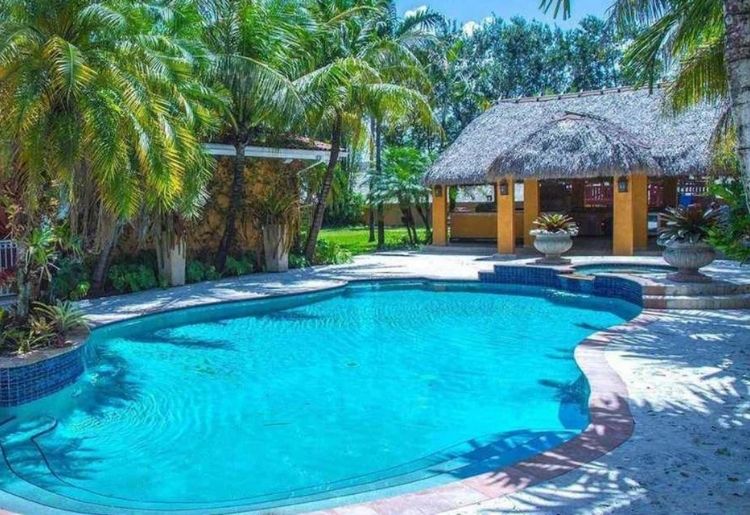 The UFC Star has a mansion worth $1.6 million in Miami, FL. The mansion has a pool, a game room, multiple toilets and bedrooms, and marble flooring.
Jorge Masvidal's Career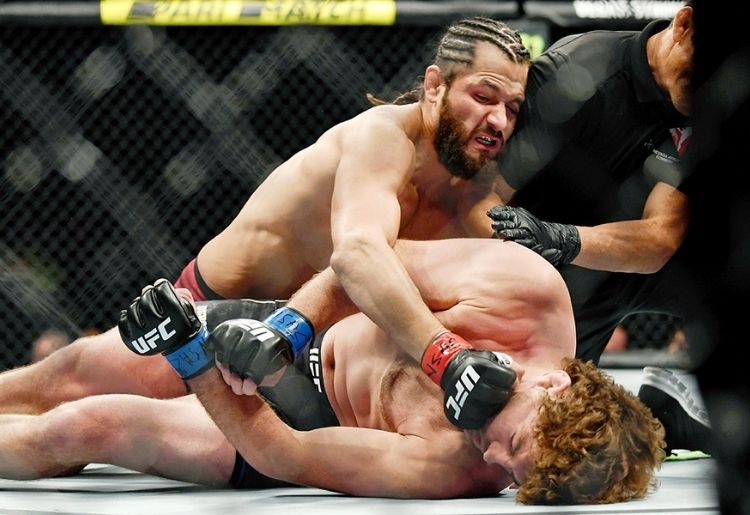 Absolute Fighting Championship
Masvidal made his debut in 2003 and participated in the Absolute Fighting Championship. At the AFC promotion, he managed to win their prestigious AFC Welterweight Championship. He was also the main attraction of the Absolute Fighting Championships XII event.
BodogFIGHT
He was unbeaten in this promotion, having a 3-0 record.
Bellator MMA
Jorge Masvidal signed with Bellator in 2009. He entered their lightweight tournament in April of that year. He had a strong showing but was beaten in the semi-finals by Toby Imada at Bellator 5.
Jorge Masvidal faced and defeated Eric Reynolds at Bellator 12 in his last fight for the organization as he was released by BodogFIGHT after that.
Strikeforce
Masvidal joined Strikeforce in 2011 and started competing in their lightweight division. In his four fights with Strikeforce, he had a 3-1 record. His only loss came against Gilbert Melendez in December 2011. The Strikeforce Lightweight Championship was on the line and Masvidal lost 22-7 according to the judges' decision.
Ultimate Fighting Championship
Jorge Masvidal joined the UFC in 2013 and made his debut against Tim Means in April of that year.
Masvidal has fought 20 matches in the UFC as of now and he has a record of 12-8. His accomplishments include Main Event in the UFC 251 and 261 events. He has also been awarded the Fight of the night twice ad the Performance of the night four times.
In 2019, he set another record-breaking milestone when he knocked out Ben Askern in 5 seconds. The record still stands and would be hard to beat.
His last fight was a loss to Kamaru Osman in April 2021. He was scheduled to fight Leon Edwards in December (UFC 269) but he backed out due to an injury.
The only belt that he has won at the UFC was the UFC 'BMF' Championship after beating Nate Diaz.
Also Check: Tony Hawk Net Worth 2021
Jorge Masvidal's Career Stats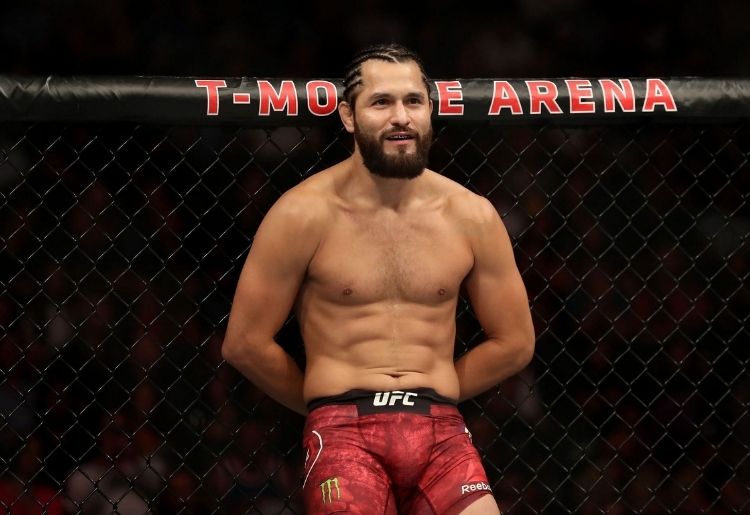 Mixed Martial Arts Record
Of which 16 are by knockout, 2 are by submission, and 17 are by Judges decision
Of which 2 are by knockout, 2 are by submission, and 11 are by Judges decision
Professional Boxing Record
Matches = 1
Wins = 1
Losses = 0
Kickboxing Record
Matches = 1
Wins = 1
Losses = 0
Jorge Masvidal's UFC Stats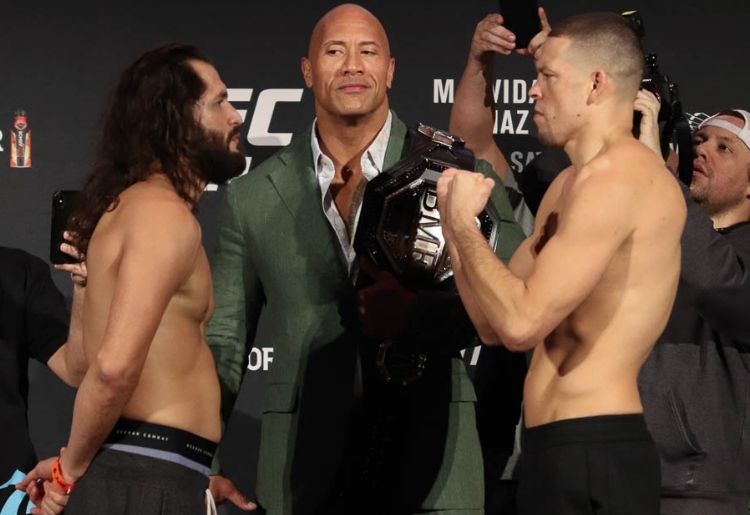 | | | | |
| --- | --- | --- | --- |
| Date | Opponent | Event | Result |
| 4/24/21 | Kamaru Usman | UFC 264 | Loss |
| 7/12/20 | Kamaru Usman | UFC 251 | Loss |
| 11/2/19 | Nate Diaz | UFC 244 | Won |
| 7/6/19 | Ben Askren | UFC 239 | Won |
| 3/16/19 | Darren Till | UFC Fight Night : Till vs Masvidal | Won |
| 11/7/17 | Stephen Thompson | UFC 217 | Loss |
| 5/13/17 | Demian Maia | UFC 211 | Loss |
| 1/28/17 | Cowboy Cerrone | UFC Fight Night: Shevchenko vs Peña | Won |
| 12/3/16 | Jake Ellenberger | The Ultimate Fighter: Finale | Win |
| 7/30/16 | Ross Pearson | UFC 201 | Win |
| 5/29/16 | Lorenz Larkin | UFC Fight Night : Almeida vs Garbrandt | Loss |
| 11/28/15 | Benson Henderson | UFC Fight Night: Henderson vs Masvidal | Loss |
| 7/12/15 | Cezee Ferreira | The Ultimate Fighter: American Top Team vs Blackzillians | Win |
| 4/4/15 | Al Laquinta | UFC Fight Night: Mendes vs Lamas | Loss |
| 9/27/14 | James Krause | UFC 178 | Win |
| 7/26/14 | Daron Cruickshank | UFC Fight Night: Lawler vs Brown | Win |
| 4/19/14 | Pat Healy | UFC Fight Night: Werdum vs Browne | Win |
| 11/6/13 | Rustam Kabilov | UFC: Fight for the Troops 3 | Loss |
| 7/27/13 | Michael Chiesa | UFC Fight Night: Johnson vs Moraga | Win |
| 4/20/13 | Tim Means | UFC Fight Night : Henderson vs Melendez | Win |
Jorge Masvidal's Accomplishments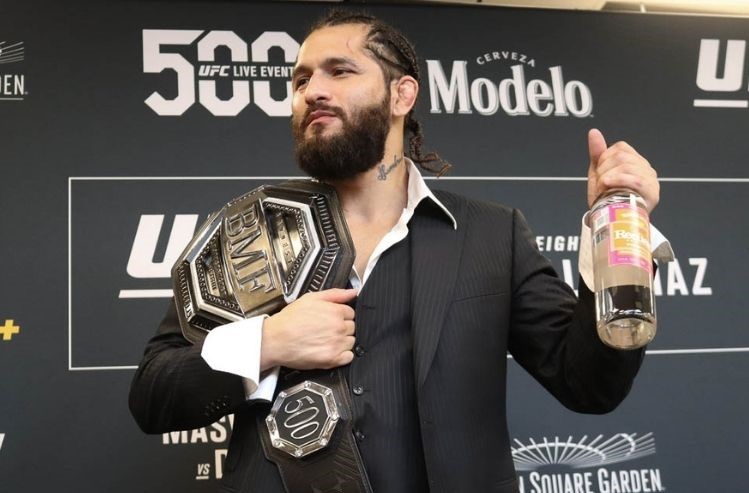 The UFC fighter has won the following accolades in his career:
Absolute Fighting Championships
AFC Welterweight Championship (x1)
Ultimate Fighting Championship
Fight of the Night x2
Performance of the Night x4
Fastest knockout in UFC history (5 seconds)
UFC Honors 2019 Knockout of the Year
UFC 'BMF' Championship
Main Evented UFC 251 & 261
World MMA Awards
Breakthrough Fighter of the Year (2019-20)
Knockout of the Year vs. Ben Askren (2019-20)
He has also won accolades from various Mixed Martial Arts supporters' websites.
Also Check: Gabriel Medina Net Worth 2021
Jorge Masvidal Social Profiles
Jorge Masvidal Personal Info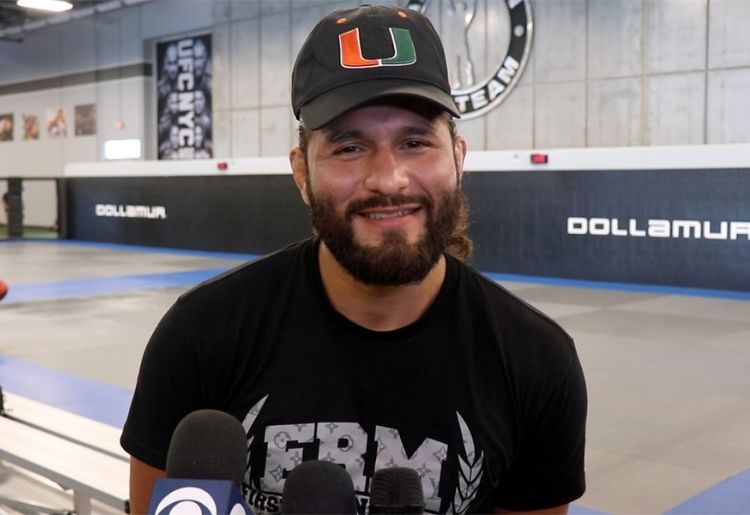 Jorge Masvidal was born in Miami, FL.His father was Cuban and his mother is Peruvian. His father, Jorge Masvidal, Sr, emigrated from Cuba when was young. Jorge Masvidal's father was sent to jail for over twenty years for homicide and narcotraffic.
| | |
| --- | --- |
| Name | Jorge Masvidal |
| Nickname | 'Gamebred' |
| Birthdate | November 12, 1984 |
| Place of Birth | Miami, Florida, USA |
| Age | 37 (as of 2021) |
| Profession | Mixed Martial Artist |
| Nationality | American |
| Height | 5 ft 11 in (1.80 m) |
| Weight | 170 lb (77 kg) |
| Reach | 74 in (188 cm) |
| Professional Debut | 2003 |
| Father's Name | Jorge Masvidal Sr. |
| Mother's Name | Mama Dukes |
| Wife | None |
| Children | Two daughters, one son (names not known) |
| Siblings | Not Known |
| Descent | Half Cuban and Half Peruvian |
| School | St. Brendan High School |
Jorge Masvidal's Affairs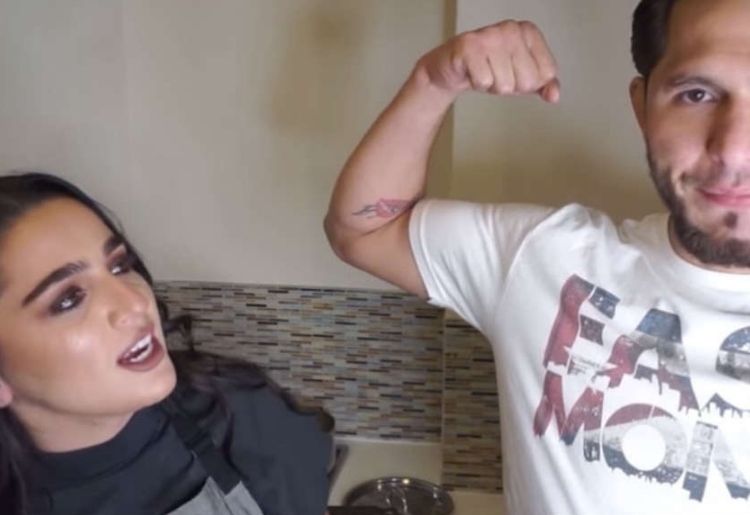 Iman Kawa: She reportedly dated the UFC fighter for around 10 years. The Jordanian-American, Iman is an entrepreneur and a chef by profession and runs a YouTube cooking and lifestyle channel called "Better Than Your Mother's." Masvidal has also appeared in many episodes of her youtube channel.
The couple reportedly started dating around 2009/10 and have two daughters and a son together. They parted ways sometime around 2019. They had never gotten married. It is not known as to why they parted ways.
Iman Kawa is related to Malki Kawa and Abraham Kawa, who are well-known names in MMA management.
Jorge Masvidal Controversies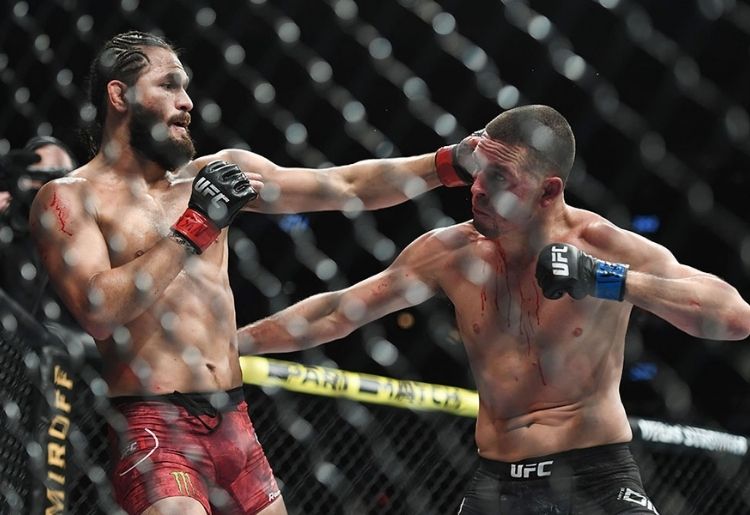 Jorge Masvidal vs Nate Diaz: During UFC 244, the big match advertised was Masvidal vs Diaz. The fight didn't disappoint and went for almost three rounds. Masvidal dominated the contest but the end was a bit salty. The UFC doctor and the referee ended the fight after Diaz had suffered a cut on his head. The cut was not very deep and even though Diaz said that he was ok, the doctor ended the fight in Masvidals favor. To Masvidal's credit even he wanted the fight to continue and promised Diaz that they would fight again soon.
FAQs about Jorge Masvidal
Q. What is the name of Jorge Masvidal's kids?
A. Their names are not known publicly.
Q. Who did Jorge Masvidal beat in Professional Boxing?
A. Masvidal fought with Joseph Benjamin and beat him in 2005.
Q. Is Jorge Masvidal a Professional wrestler?
A. It is not known yet, but he did appear in All Elite Wrestling and attacked Chris Jericho in September 2021.
Q. Will Jorge Masvidal still compete in the UFC?
A. There has been no news of him quitting. He is currently injured and it is not known when he will be back.
Q. Against whom did Jorge Masvidal make his UFC debut?
A. He made his UFC debut against Tim Means on April 20, 2013
Q. Where does Jorge Masvidal currently live?
A. Miami, Florida, USA.
Q. Is Jorge involved in any professional wrestling program?
A. Yes, All Elite Wrestling