Redesign. Rebuild. Reclaim. This is the mantra that Colby Lopez (a.k.a. Seth Rollins) lives on which not only made him one of the most talented wrestlers in the 21st Century being in comparison with guys like Daniel Bryan, AJ Styles but also became an inspiration of young wrestling aspirants with his training program called Black & Brave Wrestling Academy.
Seth Rollins who started his career as Tyler Black in the independent circuit and promotions like PWG and Ring of Honor has a ceiling of being a big star in the wrestling business in today's scene. Him going to any promotion is considered a banger move by any company as not only it will benefit the wrestling product of the company but the personality of a superstar on your wrestling will benefit it.
You talk about Seth's WWE career, it's something that every wrestler dreams of. Debuting as the S.H.I.E.L.D. leader (supposedly), to become MITB winner, 2x WWE World Heavyweight Champion in the span of 2 years, slaying legends like Triple H, Chris Jericho, Brock Lesnar, Kurt Angle, Rey Mysterio, winning special matches like Royal Rumble in 2019, WrestleMania Main Event in 2015, winning all titles in the main roster. You ask it Seth Rollins has done it all.
In this article, we will have a look at the pro wrestling career, his family, his relationship status, his net worth, his car collection, his business endeavors, and his accomplishments in his wrestling career.
Seth Rollins Net Worth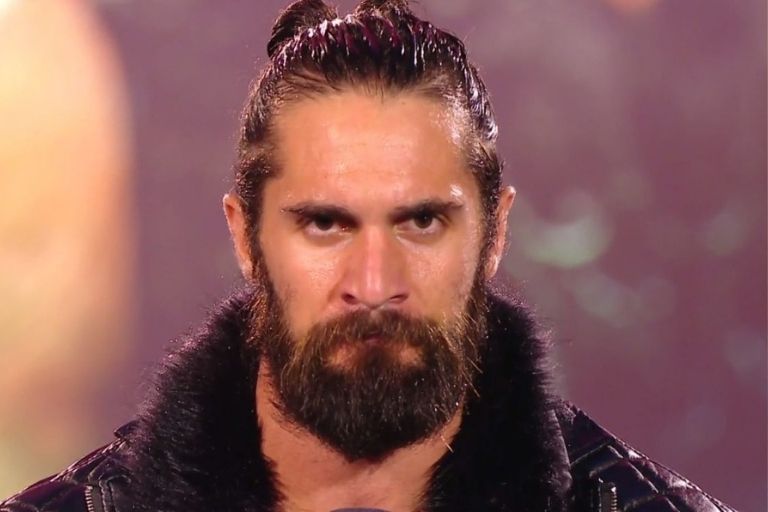 Seth because of his hard work, determination, sacrifice, and passion for the wrestling business he has made a legit bank load of money for himself. His success in WWE and his profits in his endeavors led him to pretty much good financial success.
| | |
| --- | --- |
| Year | Net Worth (US$) |
| 2016 | 3 Million |
| 2017 | 3 Million |
| 2018 | 4 Million |
| 2019 | 4 Million |
| 2020 | 6 Million |
| 2021 | 9 Million |
| 2022 | 10 Million |
Seth Rollins Car Collection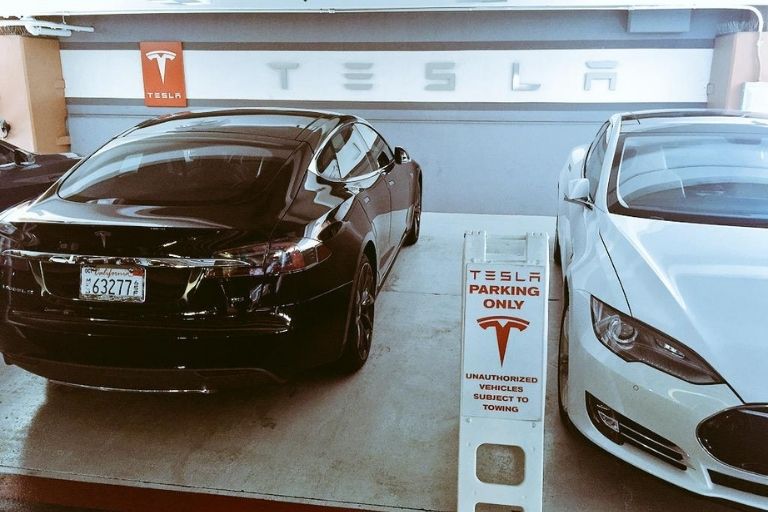 | | |
| --- | --- |
| Car | Price |
| Chevrolet Impala | $29,000 |
| Crysler 300C | $41,700 |
| Lamborghini Aventendor S Roadster | $460,247 |
| Ford Kuga | $28,000 |
| Chevrolet Sub Urban | $65,300 |
| Jeep Wrangler | $35,000 |
Seth Rollins Appearances in Movies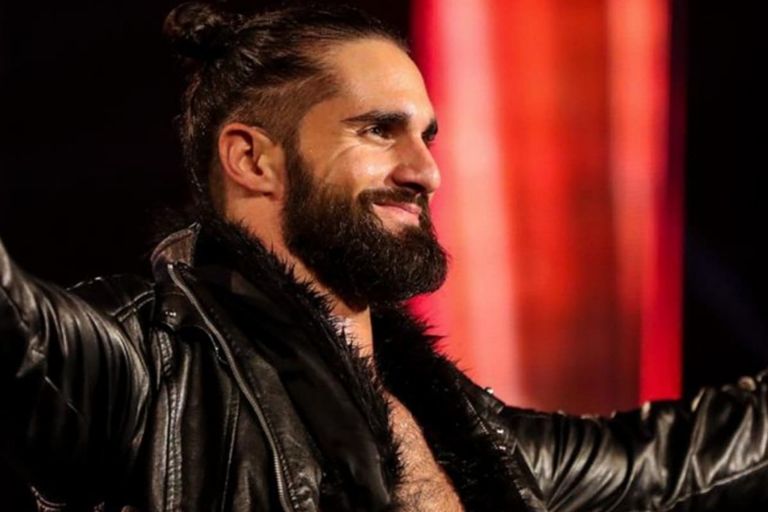 While his film and movie career are not as successful as that of John Cena and The Rock, Seth Rollins still managed to make a name for himself in the film industry. Rollins's first film appearance was back in 2016 when he appeared in Sharknado, a horror/science fiction film that revolves around Fin and his family.
| | |
| --- | --- |
| Film | Year |
| Sharknardo | 2016 |
| The Jetsons and WWE Armed Response | 2017 |
| Trouble | 2019 |
| Like A Boss | 2020 |
Seth Rollins Business Endeavors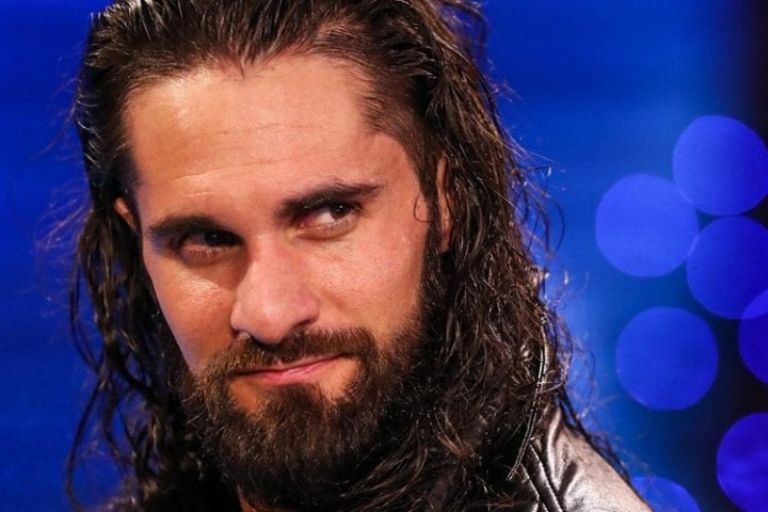 Seth is known for his projects outside of WWE. His famous endeavor is his Wrestling Training academy known as Black & Brave Wrestling Academy that he opened back in 2014 with Malek Brave. The important part that Seth Rollins added to his school is Crossfit as he used it since school.
His other endeavor is a coffee shop he opened in his home state of Iowa known as 329DPort with the partnership of 329Caffe.
Seth Rollins Pro Wrestling Career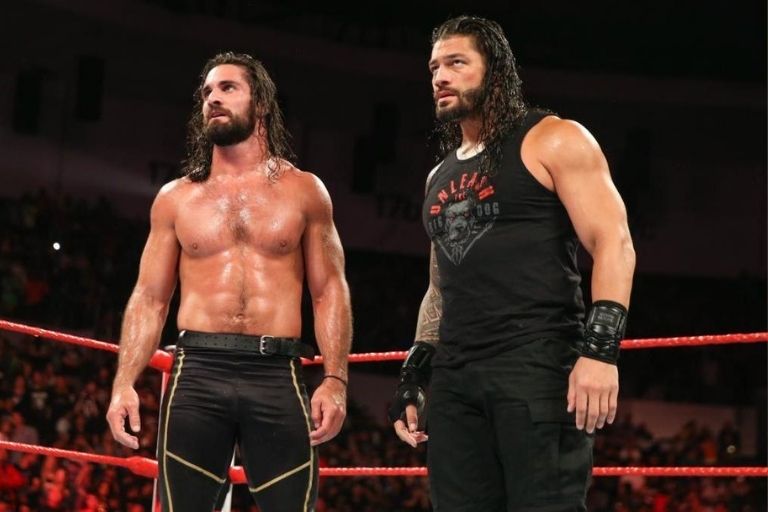 Tyler Black entered the wrestling scene in 2005 starting from IOWA Championship Wrestling. He then went to IWA Mid-South later in 2005. His career progressed with his move to NWA Midwest. He was in a tag team with Marek Black. He did later went to PWG to pursue a singles career. He was even the World Champion in that promotion.
His breakout years came when he went to Ring of Honor as Tyler Black. He had phenomenal matches with a lot of stars we have heard of and who we see today. Guys like Claudio Castagnoli (a.k.a Cesaro), Austin Aries, Davey Richards, Nigel McGuinness, Roderick Strong, El Generico (a.k.a. Sami Zayn), Kevin Steen (a.k.a. Kevin Owens), Eddie Edwards, Bryan Danielson (a.k.a. Daniel Bryan), Christopher Daniels, Kenny Omega and many more. Legendary Jim Cornette even called his match with Davey Richards in Toronto as modern-day "Flair and Steamboat".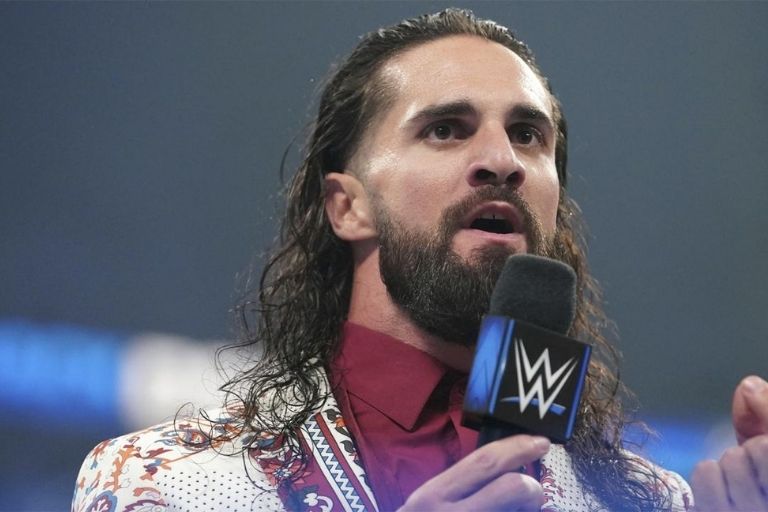 His move to WWE took place in 2010 when he signed a developmental deal with WWE and went to be a part of the developmental system FCW. He had great matches with Michael McGillicutty (a.k.a. Curtis Axel), Jinder Mahal, Big E Langston, Dean Ambrose (a.k.a. Jon Moxley). His initial rivalry that we saw on the main roster started from this developmental system as he had a rivalry with Dean Ambrose over FCW 15 Championship with matches like 15 Minute, 20 Minute, 30 Minute Iron Man Matches.
The FCW later turned into NXT with the same developmental system. There was a tournament conducted in the show to crown The NXT Champion. Seth Rollins became the inaugural NXT Champion by beating Jinder Mahal in the finals of the 8 Man Tournament. He did later lost the championship to Big E.
On the night of the 2012 Survivor Series, Seth Rollins debuted as a unit with Roman Reigns and Dean Ambrose. The trio called themselves The Shield. The initial thought of the group was that they were the bodyguards of then WWE Champion CM Punk. The story of the trio progressed as badass people who want to kill "injustice" in WWE.
The trio went on to become undefeated in their first 8 months. They even had titles around their shoulders as Rollins and Reigns held WWE tag team titles for 5 months and Dean held the United States Championship for 351 days becoming the longest-reigning champion in WWE History. The group went on till 2014 until Seth Rollins broke The Shield.
He went on to win MITB ladder match. He had a long one-sided feud with Dean Ambrose. He was the main man for The Authority. He cashed in on Roman Reigns and Brock Lesnar in the main event of Wrestlemania 31 to win the WWE World Heavyweight Championship probably to save Roman from a Santa Clara. He went to have a long reign till October of 2015 before getting a severe knee injury.
He returned in 2016 to win the world title for the 2nd time. He did later shifted to RAW in the second-ever brand split where he had a feud with Finn Balor over Universal Championship. His new feud was with Kevin Owens and Chris Jericho over the title with the main reason for HHH's betrayal which did resolve at WrestleMania 33. He was later mixed in the shuffle for a while and later he formed a team with Dean Ambrose which later turned into the reunion of The SHIELD. He held the RAW Tag Titles with Ambrose which he later dropped it to The BAR (Sheamus and Cesaro). He later got mixed in a team with Jason Jordan when Dean Ambrose got injured.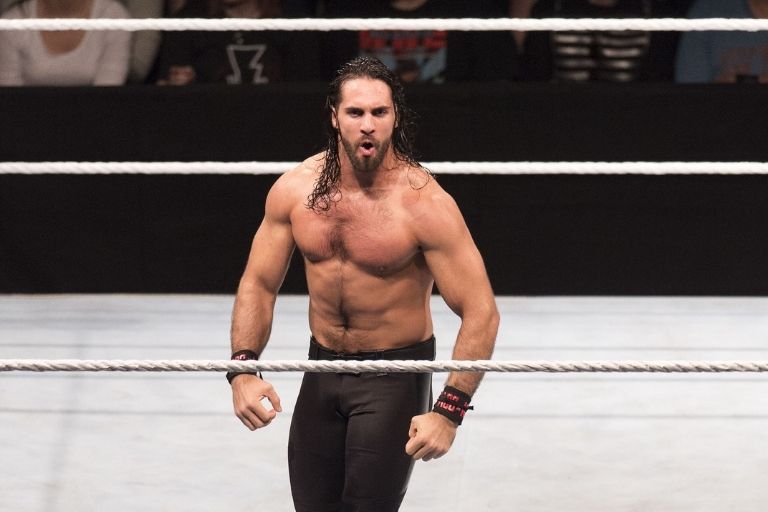 Then he went on to become Intercontinental Champion at WrestleMania 34. He had a great title run before dropping it to Dolph Ziggler only to win it back at SummerSlam of that year. He again reunited The SHIELD with then Universal Champion Roman Reigns to win RAW tag titles with Ambrose again and having a 6 man tag feud with Dolph Ziggler, Drew McIntyre, and Braun Strowman for all the championships
The SHIELD held whether it was the Intercontinental title of Seth Rollins or Universal Title of Roman and later RAW tag titles held by Drew and Dolph. Roman later vacated the title due to leukemia and Seth won tag titles with dean only for Dean to turn heel on him on the same night just to feud with him over the Intercontinental title.
He turned heel and went on to become Monday Night Messiah and forming a group consisting of himself, The Authors of Pain (Akam & Rezar), and Buddy Murphy. He did win RAW tag team titles with Murphy for the 6th time in his career. He later shifted to Kevin Owens to feud with which went on to WrestleMania. He later unsuccessfully challenged then WWE Champion Drew McIntyre for the title.
He later had a long 5-month feud with Rey Mysterio which later gave us the debut of Rey's son Dominic Mysterio against Seth Rollins at SummerSlam 2020. He drafted Smackdown to take a leave and come back in February to have a feud with Cesaro which lasted for 4 months where he was a heel but with a new gimmick called "Embrace The Vision".
He later went on to feud with Edge over the fact that he was the deserving person for a match against current universal champion Roman Reigns but Edge took his opportunity. He later lost to Edge at Summerslam.
Seth Rollins Career Statistics
| | |
| --- | --- |
| Total Matches | 1752 |
| Total wins | 911 |
| Total Losses | 788 |
| Total Draws | 53 |
| Total Singles Matches | 853 |
| Total wins In Singles | 476 |
| Total Losses in Singles | 337 |
| Total Championship Matches | 83 |
| Total Championships | 30 |
| World Championship | 10 |
| Wrestler he had most matches | Dean Ambrose (161) |
| Wrestler he wrestled least | Zero (1) |
| Total WrestleMania Main Events | 5 (2015) |
| WrestleMania W/L Record | 6 Wins – 3 Losses |
| SummerSlam W/L Record | 6 Wins – 2 Losses |
| Survivor Series W/L Record | 3 Wins – 4 Losses |
| Royal Rumble W/L Record | 1 Wins – 6 Losses |
Seth Rollins Accomplishments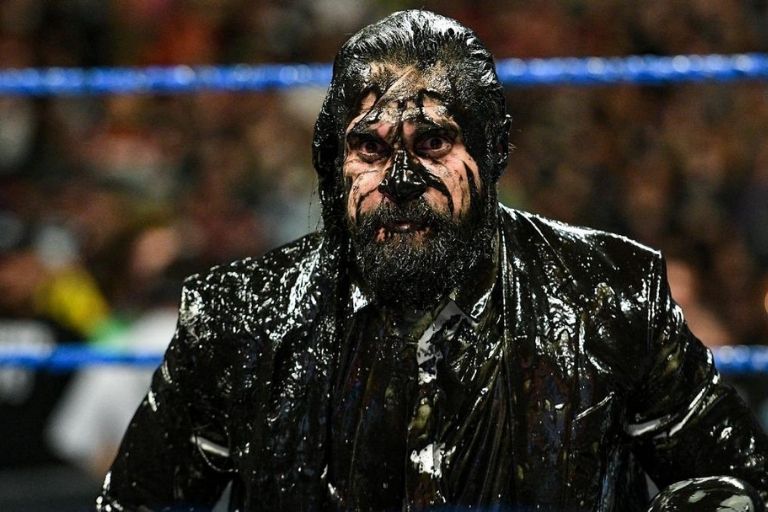 1x ROH World Champion
2x ROH World Tag Team Champion (w/ Jimmy Jacobs)
2X WWE Champion
2x Universal Champion
1x NXT Champion
2x Intercontinental Champion
1x United States Champion
6x RAW Tag Team Champion
2014 Money In The Bank
1x Royal Rumble Winner (2019)
9x Slammy Awards winer
Seth Rollins Family Life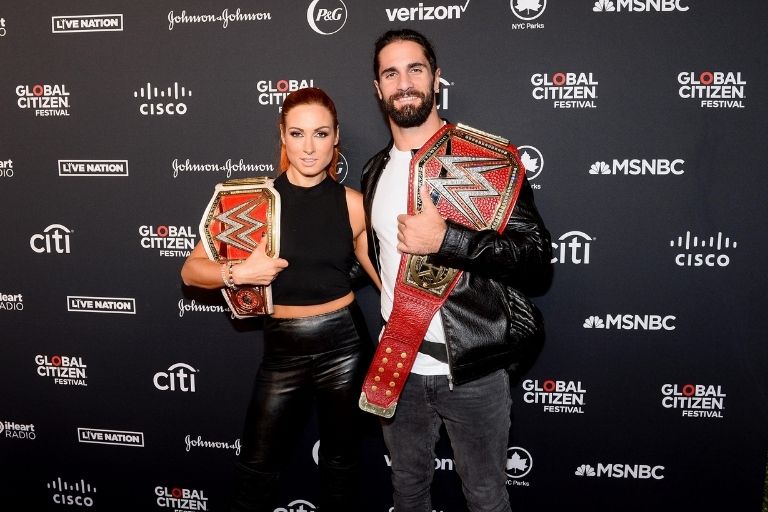 Colby Daniel Lopez aka Seth Rollins was born on 28th May 1986 (Wednesday) in Buffalo, Iowa, United States. Seth's hometown is Buffalo, Iowa, United States. His zodiac sign is Gemini. Rollins follows the Christianity religion. Rollins resides in Moline, Illinois, United States (U.S). Seth is an atheist and a fan of the Chicago Bears and St. Louis Cardinals. On 10th September 2019, Rollins found out that Seth had a brother and a sister after taking a DNA (Deoxyribonucleic acid) test.
Seth Rollins Relationship Status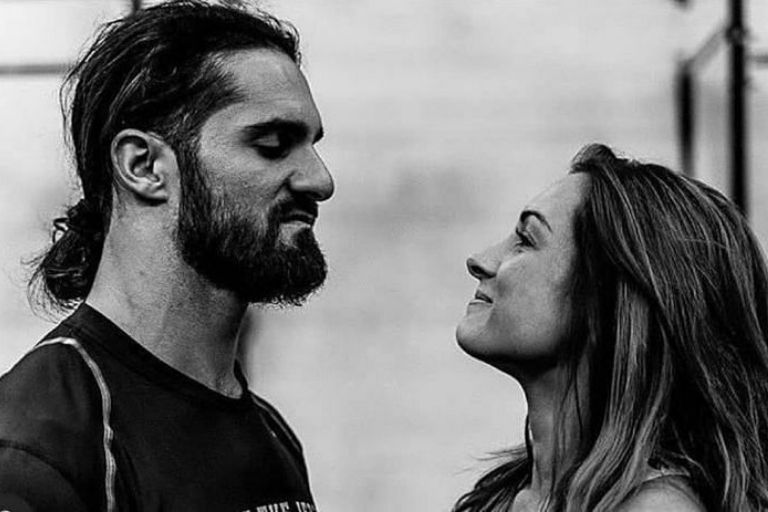 Seth was in a relationship with a designer named Leighla Schultz in 2008 which went on for 6 years till 2014.
Seth was in a relationship with fellow then NXT wrestler Zahra Schreiber. In 2015, there was a leak from Rollins's social media which had Zahra's nudes. This relationship ended in 2016 but the reason is still not out yet. He is currently engaged with the current SmackDown Women's Champion Becky Lynch. Both are in a relationship since 2019 and they got engaged in August 2019. They even have a girl child now named Roux who is born on December 4th, 2020.
Seth Rollins Unknown Facts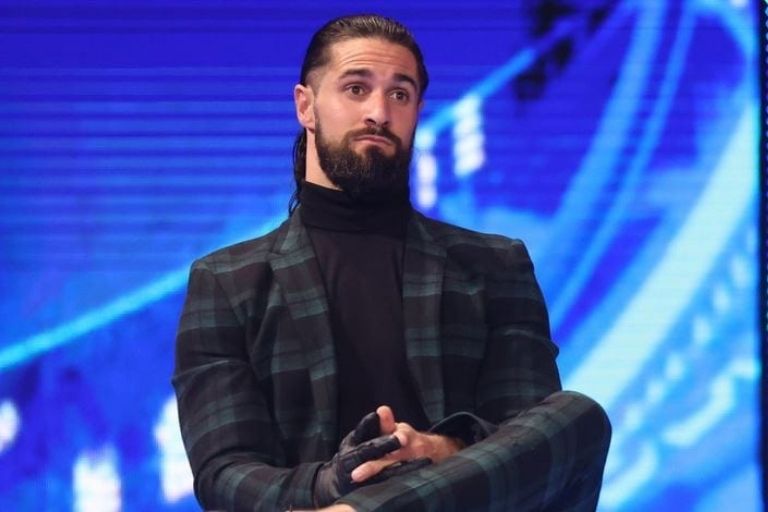 In 2010, Seth Rollins received an offer from TNA as Dixie Carter made the offer. However, Jim Cornette bumped into the negotiations and the deal got nixed as Seth Rollins pulled himself out of it.
He's the only guy to win both FCW and NXT developmental world titles and main roster world titles.
There was a consideration of him being fired from WWE as in 2012 Seth Rollins was constantly calling to the creative team for the main roster spot.
FAQ's about Seth Rollins
1. How old is Seth Rollins?
35 Years Old.
2. Was Seth ever involved in The SHIELD as World Champion?
No.
3. Which kind of Music is Seth Rollins a fan of?
Rock and Heavy Metal Music
4. Did Seth Rollins ever beat Edge?
No. He recently fought Edge first time ever at SummerSlam and he lost to him.