Lionel Messi is leaving after glorious 21 years with FC Barcelona and will now hunt for a new challenge. Messi is reportedly going to Paris Saint-Germain as they are leading the race to get his signature. His departure from Spanish football came as a huge shock as he had set many milestones in Spain and is one of the biggest reasons behind La Liga's popularity worldwide.
Read More: Lionel Messi's "first choice" is Manchester City as he searches for a new team after leaving FC Barcelona
Cristiano Ronaldo left La Liga in 2018, and after 3 years, Lionel Messi is leaving the Spanish top division. Surely their legacy will always be remembered in Spanish football. When Cristiano left Real Madrid in 2018, he stated that he wants a new challenge and to prove in another tough European league.
Lionel Messi forced to go on Cristiano Ronaldo's track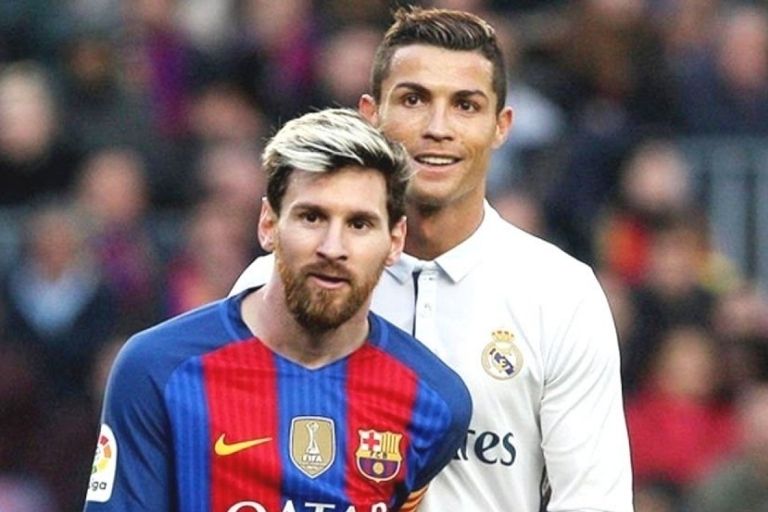 Football pundits were divided over his decision, as some felt he is not loyal to the club, and some said players like him need to prove themselves in other leagues as well. Cristiano Ronaldo has proved himself in English Premier League, La Liga, and Italian football. Many people rate Cristiano higher than Messi because he has proved his capabilities in other leagues as well.
In an interview in 2020, Cristiano Ronaldo said, referring to Lionel Messi that "I'd like him to come to Italy one day," I hope he accepts the challenge of leaving his comfort zone. But if he's happy at Barcelona, then, of course, I respect that." Surely Lionel Messi has accepted his challenge and is ready to prove his greatness in other leagues as well.
Lionel Messi is undoubtedly the greatest player to ever play on a football field, but there were always questions: Can he prove himself in other leagues like Cristiano Ronaldo?. Messi will surely finish this debate after scoring tons of goals in other leagues as well.
Read More: Shock Transfer Move Arsenal to bid for Lionel Messi, Fans go crazy
It is unfair to criticize Messi for not playing in other leagues and labeling him as a Spanish league bully. If we look at his stats, he has scored against every opposition in every stadium, and questions like this are disrespectful to this man's greatness.
After winning an international trophy in June, Lionel Messi has already silenced his doubters and will be on the road to shut the haters by performing in another league. Whether Messi joins Paris Saint-Germain, Manchester City, or Juventus, it is clear he is in no mood to give an inch to his doubters.
He has proved to everyone many times but those who use to question Lionel Messi for not joining another league will have a strong reply.
Check Here:-