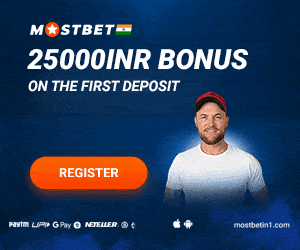 Technically Messi isn't a Barcelona FC player as he has been a free agent since July 1st when Barcelona was forced to let his contract expire due to a huge financial crisis. The club has since been trying to solve this problem by identifying how they can afford to sign the new signing, sign Messi and stay afloat financially as well.
According to various online reports Messi has been unimpressed by the make-up of the squad ahead of the new season, with the club's failure to sign compatriot, Cristian Romero, who has been one of the major successes following Argentina's Copa America win against Brazil in the finals. But Barcelona is claiming that this argument is false and they were able to come together on a deal but were blocked by the league's financial rules.
Lionel Messi Wants Manchester City Move, But Chances Are Rare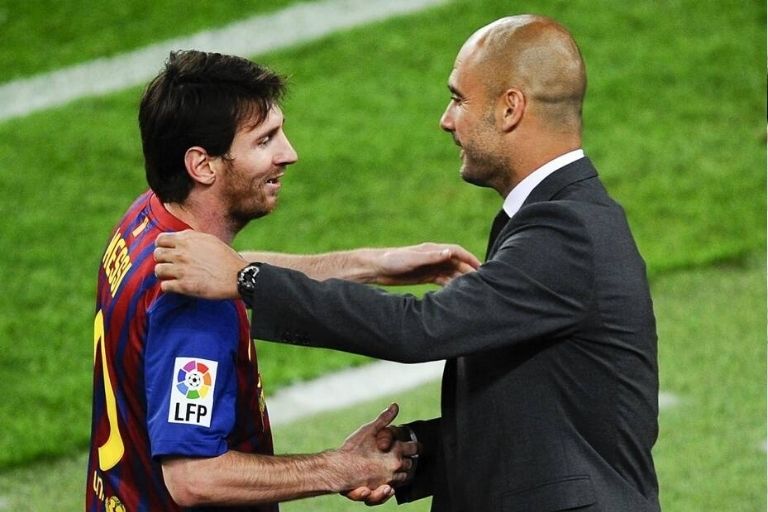 As a free agent, Messi's first choice would be moving to the Etihad, where he would once again play under Pep Guardiola- with the pair enjoying domestic and European success during their time at Barcelona together. In England, Manchester City certainly has the financial muscle and the presence of his boss to lure Messi to play in the Premier League.
They are the best team in England right now and one of the favorites for the UEFA Champions League. Furthermore, their squad is going to be strengthened by the arrival of Jack Grealish and Harry Kane-two established world-class footballers in their respective positions. Through this squad strength in Manchester City, Messi will not be required to do everything as he had to do in the past couple of seasons with FC Barcelona.

Read More: PSG to rival Juventus for star player Lionel Messi's signature
The other prominent option for him is of course PSG. Another state-funded club with a huge amount of financial surplus. The reason for him to join PSG is really simple. Theoretically, Ligue1 is less physical and competitive than the grueling English Premier League, so there will be more scope for Messi to rest and target the UEFA champions league. Another factor is that he will get to play with his close friends Neymar, Angel Di Maria as well as the Young French super talent Kylian Mbappe.
Read More: 5 Unbreakable records of star footballer Lionel Messi
However, according to various reports, the move to PSG for him is looking less likely than possible, given how the Ligue 1 giants need to get rid of their players to reduce their mammoth wage bill. Another major problem with Messi's signing is France's taxes. A 25 million pound a year salary would see PSG have to fork out 59 million pounds a year annually on the Argentine legend.
Barca president Joan Laporta is expected to address this issue at a press conference on Friday. He is due to address the media at 2:30 pm IST after a hectic few hours in the club's recent history which began with a statement of Messi's departure on their official website.
Lionel Messi's Career At Barcelona ends on a sad note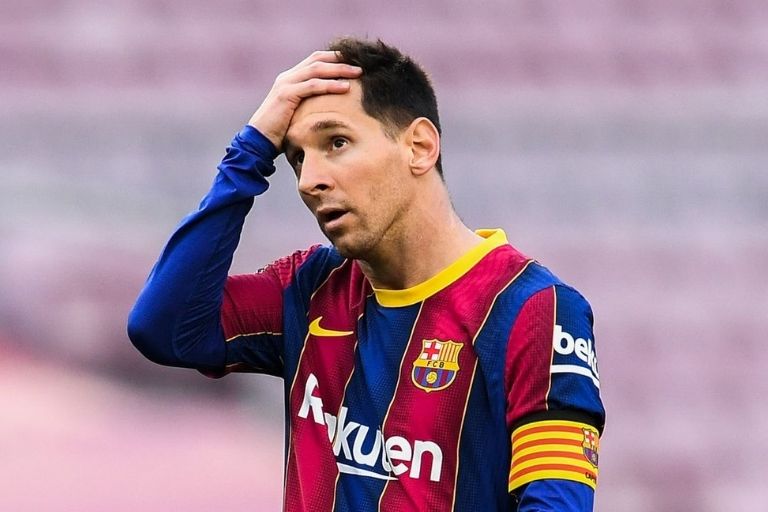 The Argentine international joined Barca as 13 years old in 2000 and has since established himself as one of the greatest players to have ever graced this beautiful game.
He appeared 778 times for the club and has contributed a staggering 672 career goals. He has played his part for Barcelona in securing 35 trophies, 10 La Liga titles, 4 UEFA champions league crowns, & Copa del Rey, 3 club world cups, the same number of European super cups, and 8 Spanish Super Cups.
His sheer talent and brilliance on the ball have earned him six ballon D d'Ors, one more than Cristiano Ronaldo, his eternal rival in the ongoing debate over the identity of the greatest player of all time.
Check Here:-