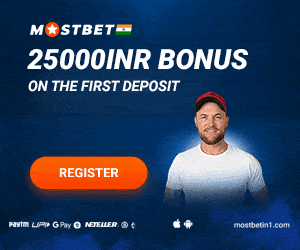 Jamaica has produced many world beaters in athletics and athletes like Usain Bolt, Yohan Blake have taken the legacy to next level and the latest addition to that prestigious list is Elaine Thompson. The 29-year-old sprinter is one of the greatest female athletes of all time and has achieved almost everything which you could dream of.

Elaine Thompson is the current Olympic champion but her journey started all the way back in Jamaica's small village. She was into sprinting from a very young age. Although her father was against sports but her grandmother was the one who advised her to follow her aspirations.
She was not a naturally talented athlete and had to work really hard to reach this stage. Elaine Thompson was placed fourth in 2009 in her school's annual athletics championship which was an eye-opener for her as it gave her a reality check. 

After having a decent outing in school championships, she had to find an ideal college that could groom her and help her reach her potential. Luckily she was recruited to the University of Technology by Paul Franci who was a really big name back then in the Caribbean circuit.

Elaine thrived under Paul's coaching. He especially worked on her initial starting movement which eventually gave Elaine the big boost and she climbed from 11.43s mark to 11.17s mark for 100m in just one year which was remarkable.
Elaine Thompson Net Worth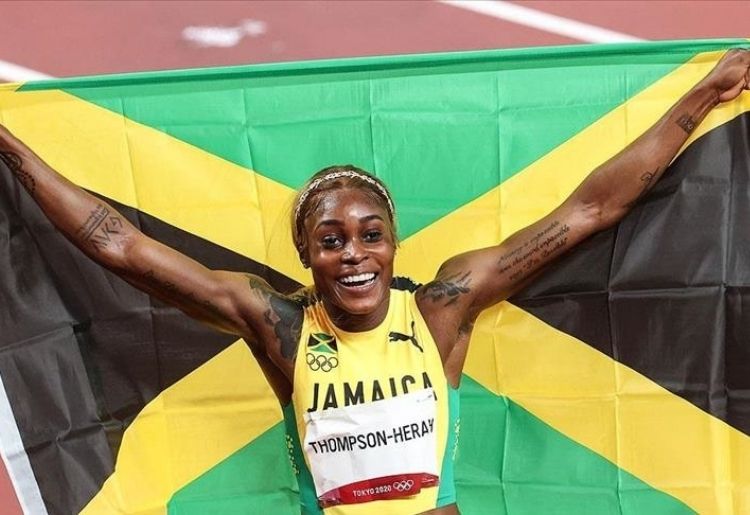 Elaine Thompson's net worth is estimated to be around $4 Million. She is a worldwide icon in women's sports and probably the greatest ever to run on the track. Elaine's popularity worldwide is not less than any of Men athlete and she has inspired many females around the world to step up and follow their dreams.
Elaine Thompson Net Worth overview
| | |
| --- | --- |
| Name | Elaine Thompson |
| Net Worth | $4 Million |
| Source of Wealth | Sprinter, Endorsements |
| Last Updated | 2021 |
| Country of Origin | Jamaica |
Elaine Thompson Career and Achievements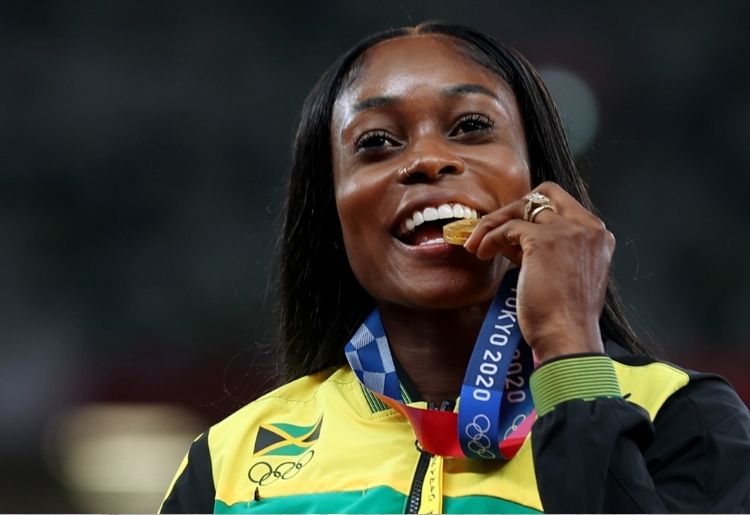 Elaine Thompson had a decent performance in international at first and didn't have any noticeable impact. She did win a Gold Medal in the Commonwealth Games but had only decent outings in other tournaments. She also had to go through some injuries in that phase but a huge turnaround came when she changed her technique on the advice of her childhood coach.
Elaine Thompson's breakthrough year in the International circuit came in 2015. She won the Jamaica International Invitational Tournament in Kingston which announced her arrival to the world. After that, she participated in World Championships and won gold in the 4×100 m relay race and silver in the 200m race which was breathtaking to see.

In 2016, she shocked the world at the Olympics and became the first woman to clinch gold medals in 100m and 200m events. After the Olympics, everyone was aware of Elaine's potential and she also didn't disappoint everyone and won almost every event and accolades. Here is the list of accolades won by the Jamaican Queen.
| | | |
| --- | --- | --- |
| Tournament | Event | Result |
| 2013 CAC Championships | 4x 100m Relay | Gold |
| 2014 Commonwealth Games | 4x 100m Relay | Gold |
| 2015 World Championships | 4x 100m Relay | Gold |
| 2015 World Championships | 200m | Silver |
| 2016 World Indoor Championships | 60m | Bronze |
| 2016 Diamond League | 100m | Gold |
| 2016 Olympics | 100m | Gold |
| 2016 Olympics | 200m | Gold |
| 2016 Olympics | 4x 100m Relay | Silver |
| 2017 World Athletics Relay | 4x 200m Relay | Gold |
| 2017 Diamond League | 100m | Gold |
| 2018 Commonwealth Games | 4x 100m Relay | Silver |
| 2019 World Athletics Relay | 4x 200m Relay | Bronze |
| 2019 Pan American Games | 100m | Gold |
| 2020 Olympics | 100m | Gold |
| 2020 Olympics | 200m | Gold |
| 2020 Olympics | 4x 100m Relay | Gold |
| 2021 Diamond League | 100m | Gold |
Elaine Thompson's Brand Endorsements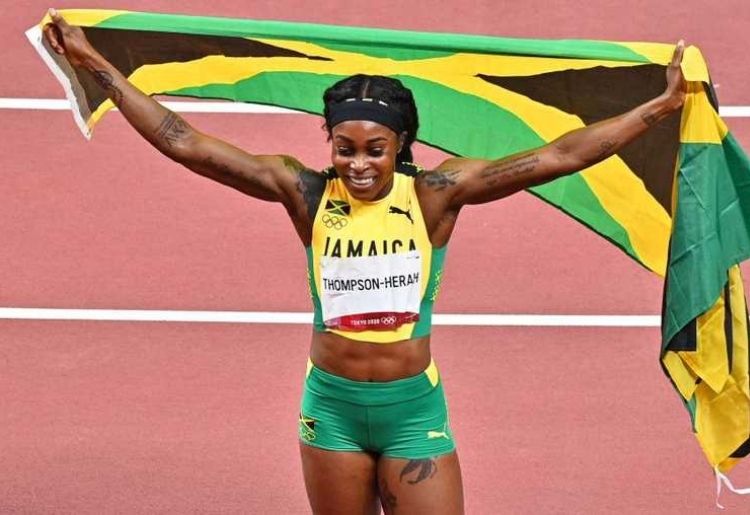 Elaine Thompson is all-time great in women's sports and she has endorsed many big brands in her illustrious career. She earns a good chunk of earnings through sponsorship from sportswear brands like Nike. The list of her brand endorsements are:
Nike
Flawlessly Fabulous Hair
Flow
Elaine Thompson Social Media Appearance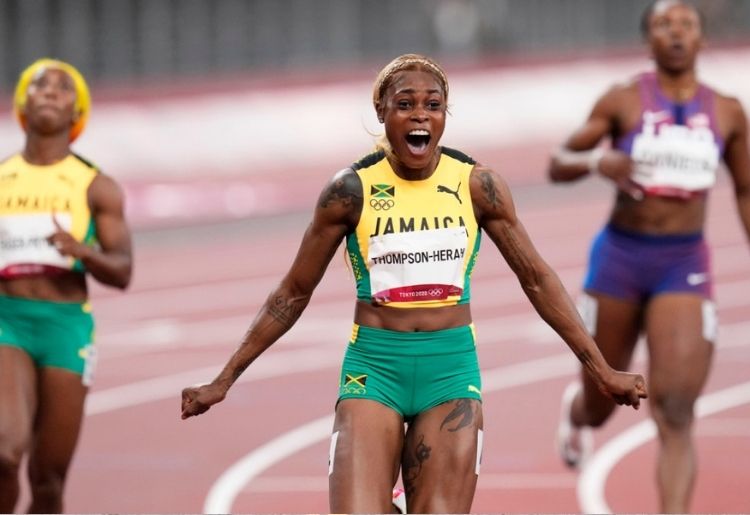 Elaine Thompson is a very big personality and is labeled as the fastest female sprinter in the world. She holds the same status as Usain Bolt holds in Athletics. She takes a lot of pride in her achievements and likes to motivate the next generation through her social media handle. Elaine is very active on social media and keeps herself intact with her fans.
| | |
| --- | --- |
| Social Media Platform | Followers |
| Instagram | 462k followers |
| Twitter | 63K followers |
| Facebook | 447k followers |
Elaine Thompson's Property
Elaine Thompson lives in Jamaica with her husband. Her Husband is a former Athlete and now works as a coach for young athletes in Jamaica. She lives in a beachside house that has a beautiful lawn and she has shared many pictures of her house on social media.
Personal life and Family life of Elaine Thompson
1. Family, Personal info and Favourite Things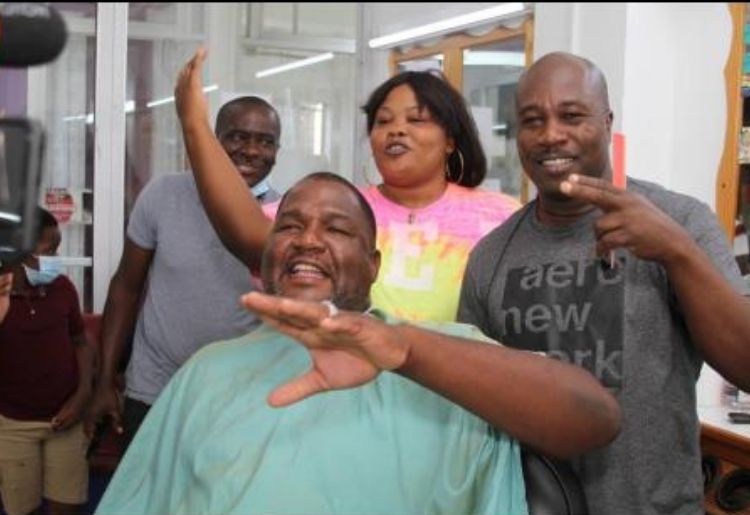 Elaine Thompson was born on 28 June 1992 in Manchester, Jamaica. She got into athletics from an early age because of the popularity of Athletics in Jamaica. She was not a natural athlete and was average in school days but when she joined college her coach Paul changed everything. He specifically worked on her start which made a big difference in her performance.
| | |
| --- | --- |
| Full name | Elaine Thompson |
| Date of Birth | 28 June 1992 |
| Birth Place | Manchester Parish |
| Father | Keith Thompson |
| Mother | Rose Richards |
| Husband | Derren Herah |
| Coach | Stephen Francis |
| Personal Best | 60m- 6.98s100m- 10.54s200m- 21.53s |
| Club | MVP Track Club |
| College Team | UTech |
| College | University of Technology, Jamaica |
| Events | 60m, 100m, 200m, 4x 100m |
| Eye Color | Black |
| Weight | 56 kg |
| Height | 5'6 |
| Favourite Sportsperson | Ronaldinho |
| Favourite Food | Chicken |
| Favourite Holiday Destination | New York |
| Favourite Movie | She doesn't watch movies |
2. Affairs and Marriage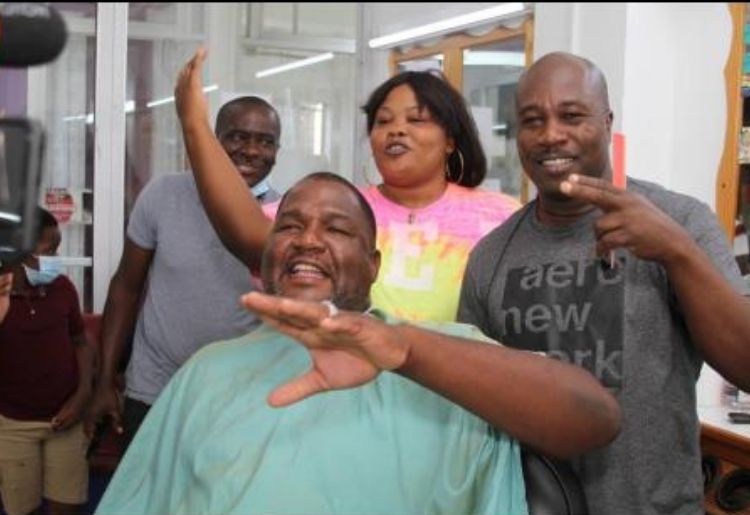 Elaine Thompson is married to Derron Herah who is also a former Athlete and currently is a coach. They got married in November 2019 in a grand ceremony. Although, they always kept their relationship private but announced in a grand fashion. They got married on one of the private Caribbean islands where many big personalities like Kevin Hart were spotted.
Controversies of Elaine Thompson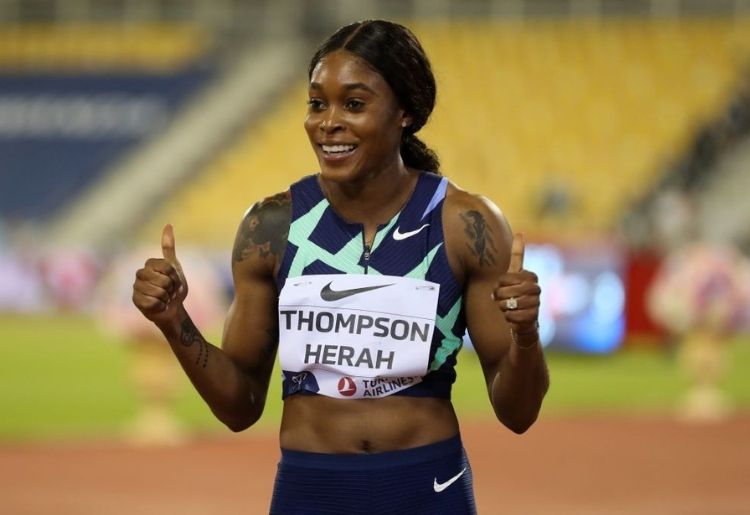 She was banned by Instagram for broadcasting violation after she posted some video after her Olympics triumph in 2020 which led to Massive outrage against Facebook by fans.
Elaine Thompson was again surrounded by controversy in September when she parted ways with her childhood's and current club "MVP Track club" because of an unknown controversy.
Unknown Facts about Elaine Thompson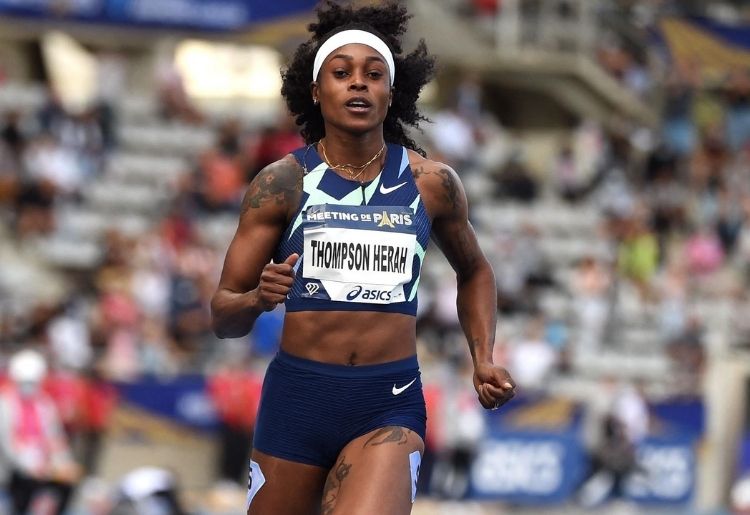 Elaine Thompson's father didn't support her at first.
Elaine Thompson is regarded as "Fastest Female on Earth".
She loves cooking and Chicken, rice and peas is her favorite dish.
She was raised by her Grandmother.
She credits her coach Stephen Francis's tough love behind her success.
She has a bachelor's degree in food service management.
Elaine Thompson specially invited Omar McLoed to her wedding and he sang a beautiful song for her.
Elaine Thompson is a fashion freak.
FAQs about Elaine Thompson
Q. Elaine Thompson is from which country?
Jamaica 
Q. Is Elaine Thompson married?
Yes
Q. Is Elaine Thompson retired?
No
Q. Did Elaine Thompson win a gold medal in the Tokyo Olympics?
Yes in 100m, 200m, 4×100 relay
Q. Does Elaine Thompson have kids?
No
Q. Is Elaine Thompson a fan of Football?
Yes 
Q. What is the age of Elaine Thompson?
29
Q. Is Usain Bolt Elaine's idol?
No
Read More:-