| | |
| --- | --- |
| Net Worth | $70 million |
| Born | June 22nd, 1984 |
| Age | 37 years |
| Country of Origin | United States of America |
| Source of Wealth | Professional Golf, Endorsements |
| Last Updated | 2021 |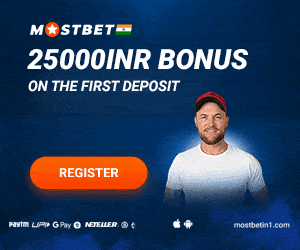 Dustin Johnson is a professional golfer who was born in South Carolina, United States. Born on June 22nd, 1984, Johnson plays in the PGA Tour and has won two major championships.

The golfer's career highlight is that he has six World Golf Championships victories. Only a certain Tiger Woods has more than him. Johnson is the first player to win each of the four World Golf Championship events.
Dustin Johnson got into the sport during his college tenure. During that time, he played collegiate golf at Coastal Carolina University where he majored in Sports Management.

In this article, we will look at the Net worth and other details of Dustin Johnson's long and successful Golf career.

Dustin Johnson's Personal Info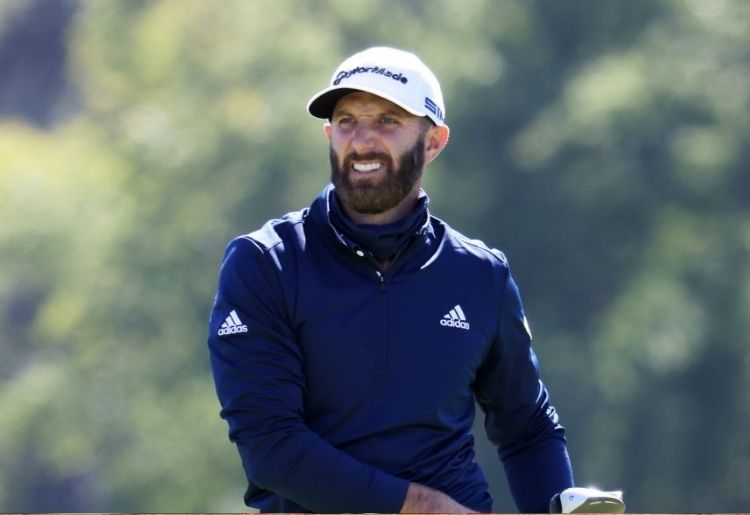 Before we go in his Net Worth, let's have a look at some personal details about Dustin Johnson
| | |
| --- | --- |
| Name | Dustin Hunter Johnson |
| Date of Birth | June 22nd, 1984 |
| Age | 37 years |
| Place of Birth | Columbia, South Carolina, USA |
| Parents Name | Scott and Kandee Johnson |
| Playing hand | Right-handed |
| Turned Pro in | 2007 |
| College | Coastal Carolina University |
| Represented National team | Yes |
| Citizenship | American (United States of America) |
| Height | 1.93 m (6'4″) |
| Weight | 86 kgs (190 pounds) |
| Spouse | Paulina Gretzky (engaged) |
| Children | Tatum Gretzky Johnson and River Jones Johnson |
| Siblings | Austin Johnson |
| Hair Colour | Brown |
| Eye Colour | Blue |
| Religion | Christian |
| Known for | Professional Golfer |
Dustin Johnson's Net Worth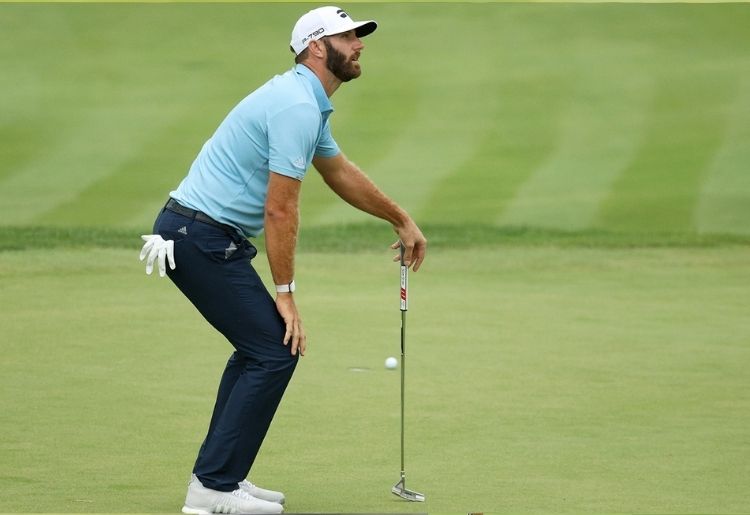 Net Worth: Dustin Johnson's Net Worth is estimated to be in the ballpark of $70 million. Dustin is ranked 20th among the Forbes Highest-Paid Athletes in 2021.
It was estimated that the golfer earned about $45.5 million in 2021. This was divided into $24.5 million in course earnings and $20 million in off-field earnings through endorsements and other things.
| | |
| --- | --- |
| Net Worth | $70 million |
| Born | June 22nd, 1984 |
| Age | 37 years |
| Country of Origin | United States of America |
| Source of Wealth | Professional Golf, Endorsements |
| Last Updated | 2021 |
Endorsements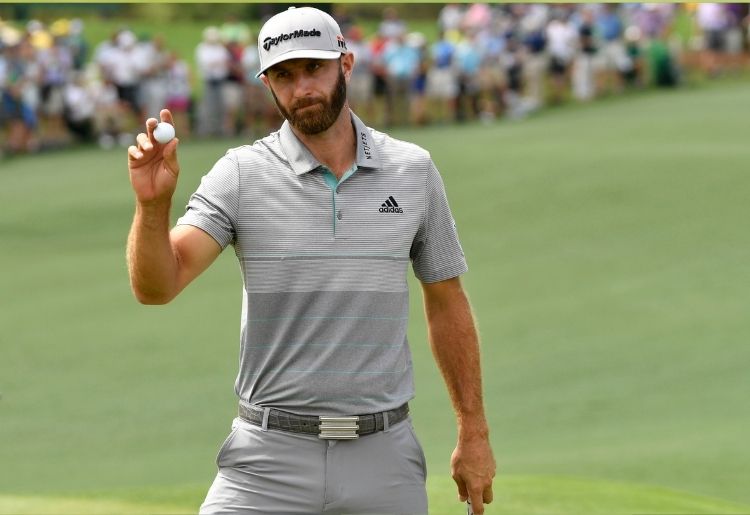 Dustin Johnson is one of the greatest golfers to ever play the game. Hence, it's quite normal that he has a lot of brands sponsoring him. Some of the golfers endorsements include:

Adidas
BodyArmor
Hublot
NetJets
Perfect Practice
RBC
TaylorMade, etc.
Assets:
The Golfer reportedly has two houses in Palm Beach, California. One of the houses is worth $3.5 million and the other is worth around $5 million.
He also owns a variety of cars which includes
Mercedes Benz SLS
Audi B6
BMW, among others
Dustin Johson's Career: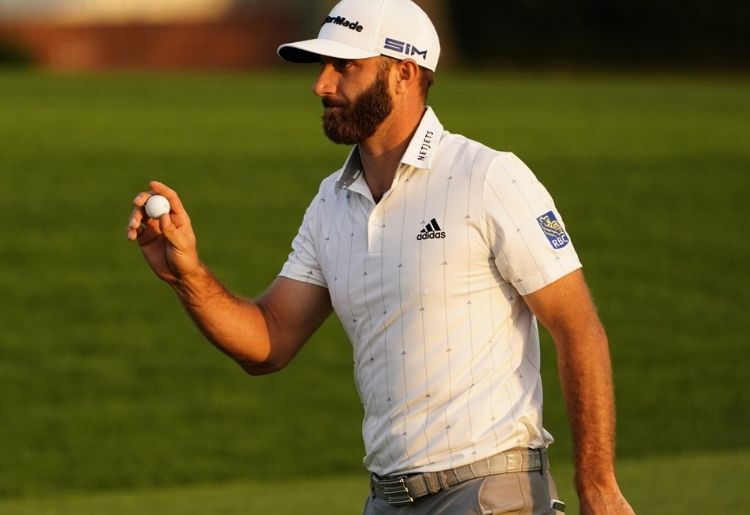 Here are some of the highlights from the various years of Dustin Johnson's career:
2007 & 2008: Dustin Johnson started his professional career in 2007 when he entered all three PGA Tour Q-School stages and successfully earned a PGA Tour card for 2008.
2010: Dustin won the first BMW Championship in 2010. This took his career-high ranking no. 4 in World Golf Ranking.
2013: Johnson started the year by claiming his seventh PGA Tour event, the Hyundai Tournament of Champions in 2013. He would not stop here, The golfer also won the WGC-HSBC Champions in November of 2013.
2016: Dustin Johnsonwon the 2016 U.S. Open, which was his first major title. In September, Dustin won the BMW Championship, which was his third tournament win.
2017: Early in the year Johnson won the Genesis Open, which moved his world rankings to no. 1. He would also go on to win the WGC-Mexico Championship in this same year. Hence, marking himself the fifth-time astounding golfer winning his first tournament becoming number one.
2018: Johnson won the Sentry Tournament of Champions for the second time in 2018.
2019: The golfer won the inaugural Saudi International by two strokes, early on in the year. He also became the USA's fifth most successful European Tour history player. Also in this year, Johnson won his third WGC-Mexico Championship and his sixth World Golf Championship.
2020: This year went well after the initial Covid setback. In September, Dustin Johnson won the Tour Championship in Atlanta, Georgia, and won the $15 million FedEx Cup.
Dustin Johnson's Achievements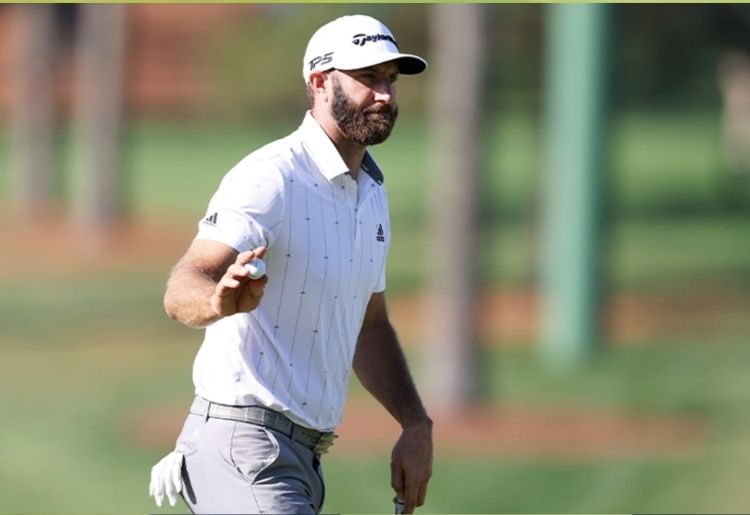 Best results in major championships
Masters Tournament – Won in 2020
PGA Championship – 2nd/T2 in 2019, 2020
U.S. Open – Won in 2016
The Open Championship – T2 in 2011
Awards
PGA Player of the Year (2016)
PGA Tour Player of the Year (2016, 2020)
PGA Tour leading money winner (2016)
Vardon Trophy (2016, 2018)
Byron Nelson Award (2016, 2018)
FedEx Cup Champion (2020)
Number of Wins per tour
PGA Tour = 24
European Tour = 9
Other = 1
Other Major Victories
World Golf Championship-HSBC Champion 2013
Walker Cup: 2007
Palmer Cup: 2007
Ryder Cup: 2010, 2012, 2016, 2018, 2021
Presidents Cup: 2011, 2015, 2017, 2019
Wendy's 3-Tour Challenge (representing PGA Tour): 2010
Dustin Johnson's Partner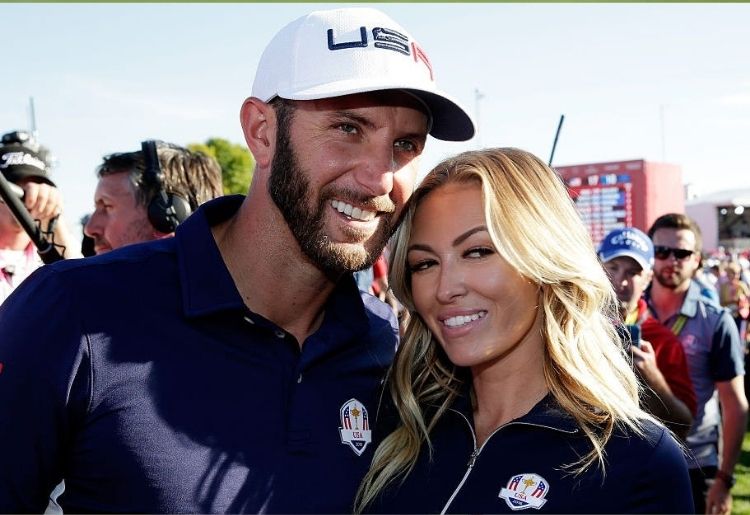 Paulina Gretzky: Born in Los Angeles, California, the 32-year-old Paulina is an actress, model & singer. Paulina has appeared in films including Grown Ups 2 (2013), Fame (2009), and Guns, Girls and Gambling (2012), among others.
The couple met in 2009. But it wouldn't be till early 2013 that they would officially start dating. Just seven months later they got engaged in the year 2013 itself.
The actress regularly appears at events her fiance is playing in. Paulina was seen caddying for him at the 2016 Masters Par 3 tournament. Together the couple has two beautiful sons, Tatum Gretzky Johnson and River Jones Johnson.
Though the couple got engaged in 2013, they are yet to be married. Though according to rumors they are getting married in early 2022.
Dustin Johnson's Fiancé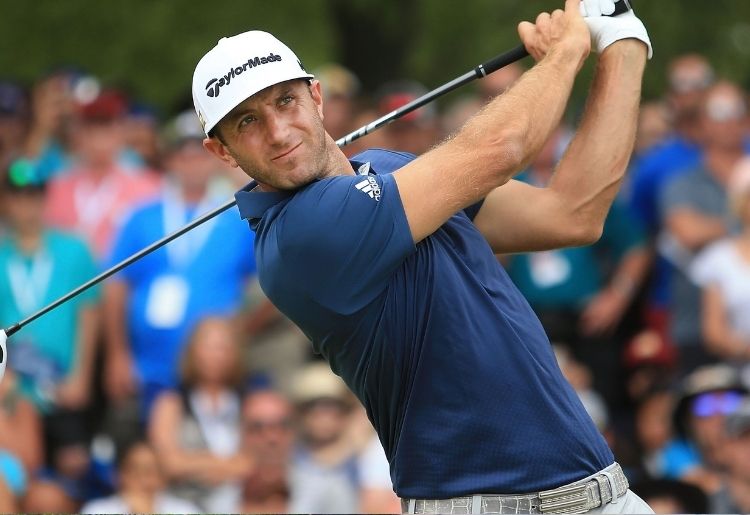 Drug Suspension controversy: The Golfer has been suspended many times due to drug usage. Johnson had reportedly been suspended for marijuana use in 2009 and then was again suspended in 2012. But every time the golfer would make an excuse, explaining his absence.
Burglary: The golfer was involved in a burglary during his teen years. According to a New York Times report, "When Johnson was 16, at the behest of a good friend's bullying older brother, he was one of five boys involved in a burglary." One of the items that were stolen during the burglary was a gun. Previously, Johnson had pawned watches for Steve Gillian, who is the bully in question.
Cheating with Alli MacKenzie: Johnson was reportedly accused of having sexual relations with the wife of Golfer Will MacKenzie. What added fuel to the fire was that Will divorced Alli shortly after this news broke out. Anyhow both Alli and Dustin denied it publically.
FAQs about Dustin Johnson
Q.

When is Dustin Johnson getting married?
The golfer has been engaged since 2013 but the official date of his marriage is not known yet.
Q. Is Dustin Johnson a good Golfer? 
Yes, he has 24 PGA tour victories. To achieve this, you have to be a very good golfer.
Q.

When did Johnson start his career?
Johnson turned pro in 2007.
Q.

Has Johnson represented his country?
Yes, Johnson has played for the USA.
Q.

How many children does Johnson have?
Johnson has two sons, Tatum Gretzky Johnson and River
Q.

What does Johnson do to keep himself so fit?
Johnson is a fitness freak, he loves to wake up early and do his workouts. He also maintains a healthy diet and rarely eats junk food.
Read More:-