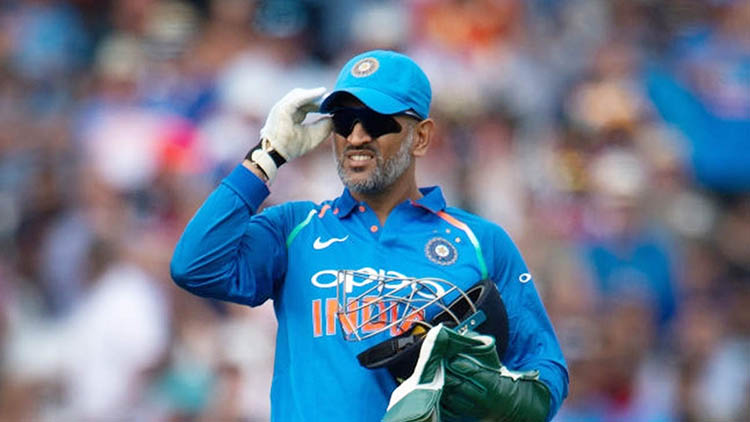 The level of leadership is characterized as the captaincy experience in the game of cricket. Since the beginning, captains had the utmost responsibility to lead their team towards victory. This was all possible because of the better plans and execution of the planned structure to play the game. Though a sport, it is nothing without a plan that is structured for every segment in the game. Specifically, the One Day International cricket has a very strict environment, where the ODI Captain has to stick to a complete field, bowl and batting plan. And without one, it is hard to score runs on the board or make a sufficient control to defend the target.
Well, based on some past studies and the analytics reviewed for various captains, here is a list gathered for the most influential and successful captains with the most number of ODI matches played:
1. Ricky Ponting – 165 wins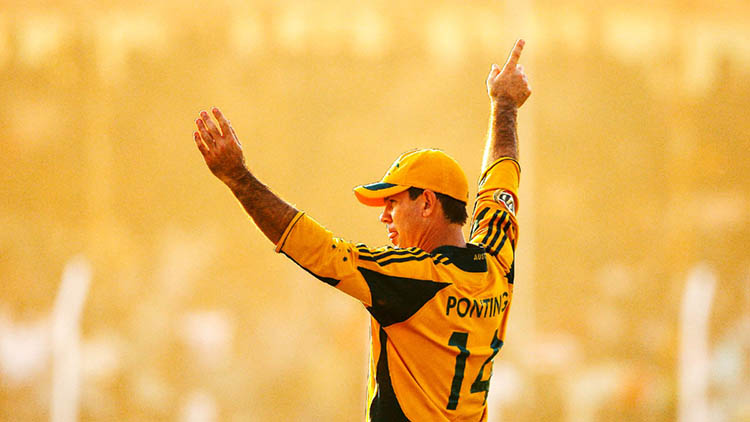 Ricky Ponting appeared as a stunning batsman who had the ability to play anywhere in the team. His leadership abilities inspired the Australian Cricket Board to promote him as a captain, succeeding Steve Waugh, the 1999 World Cup winner. Well, Ponting remained the captain of the Australian team for the next 10 years, beginning from 2002 and ending in 2012. As an ODI Captain, he played 230 ODI matches out of which he won 165 games. While he lost 51 matches, tied 2 and 12 remained without any result. Further, the winning percentage is around 76.14%, which makes Ponting as the most successful captain in ODI cricket. After Ponting was gone, Australia could not retain is winning streak and it started to go low in performance.
2. Stephen Fleming – 98 Wins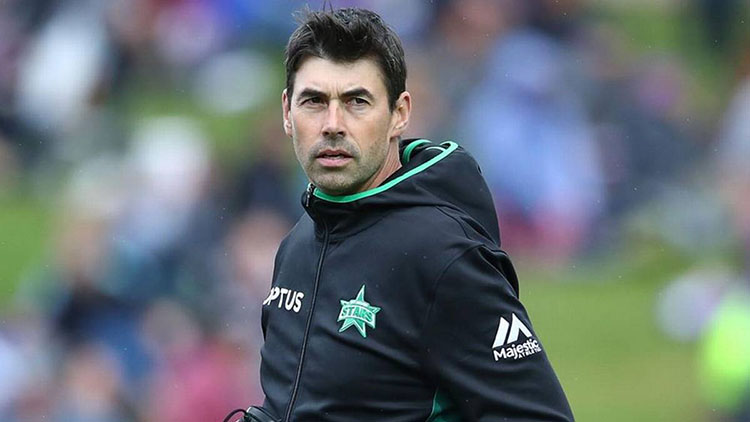 Stephen Fleming was one of the best batsmen of his time and alongside he was an inspirational captain for his team. Though he could not win a big trophy, he led his team into 218 matches with a winning 98 of them and maintained an entitlement of 48.04%. Certainly, this makes him the most successful captain for New Zealand. In a way, that was a golden era for the New Zealand cricket team as Fleming was a marvelous batsman as well as a fantastic leader. Ahead of that, during his captaincy, New Zealand tied a single game with 13 matches reaching no result.
3. Mahendra Singh Dhoni – 110 Wins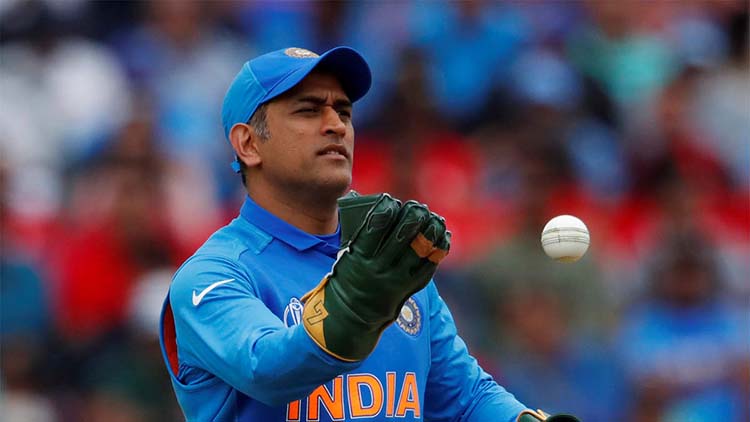 Dhoni's impressive career sparked with his victorious captaincy record that outshone numerous other leading roles in the world of cricket. His initial appearance posed as an aggressive wicket-keeping batsman but that was all filled with an immense sense that provoked a concept of the faster run-rates in the innings. At the time when Dhoni was appointed as the captain for the Indian cricket team, there were some senior cricketers already performing in the team. But the Indian Cricket Board's trust in Dhoni's capabilities gave him a chance to lead the team. The World Cup of 2011 ranks amid his major achievements. Further, he appeared as an ODI Captain in 200 One Day games with 110 of them converted into victory, and over 70 losses, 5 ties and 11 no results. While his winning entitlement rates at 59.52%.
4. Arjuna Ranatunga – 89 Wins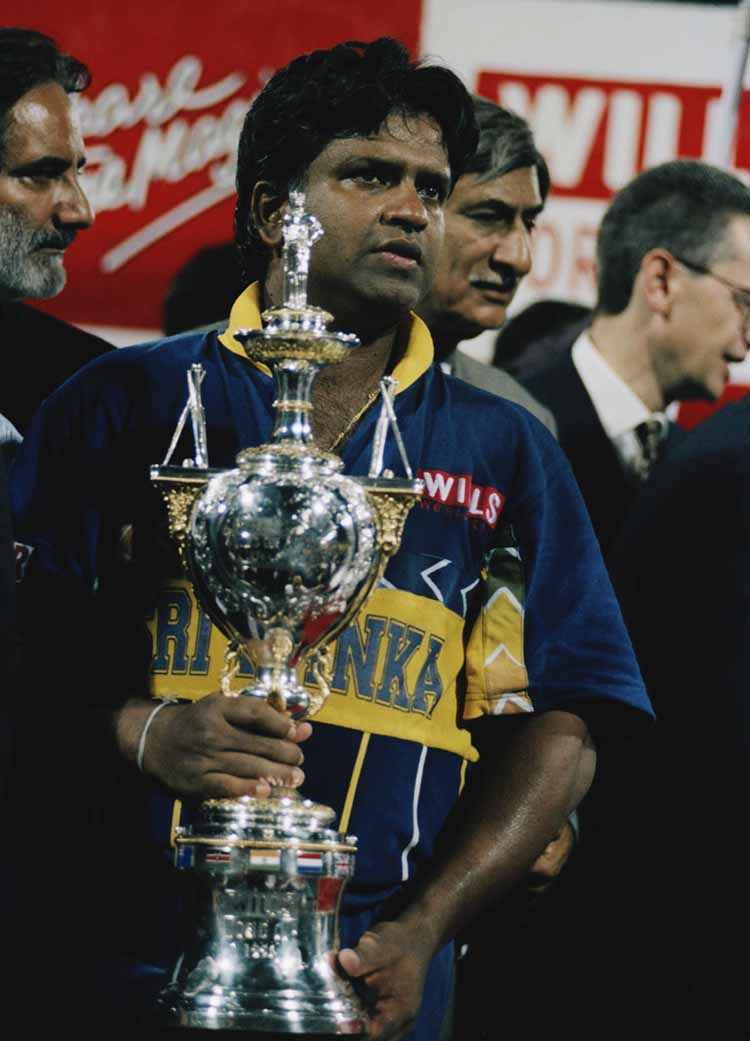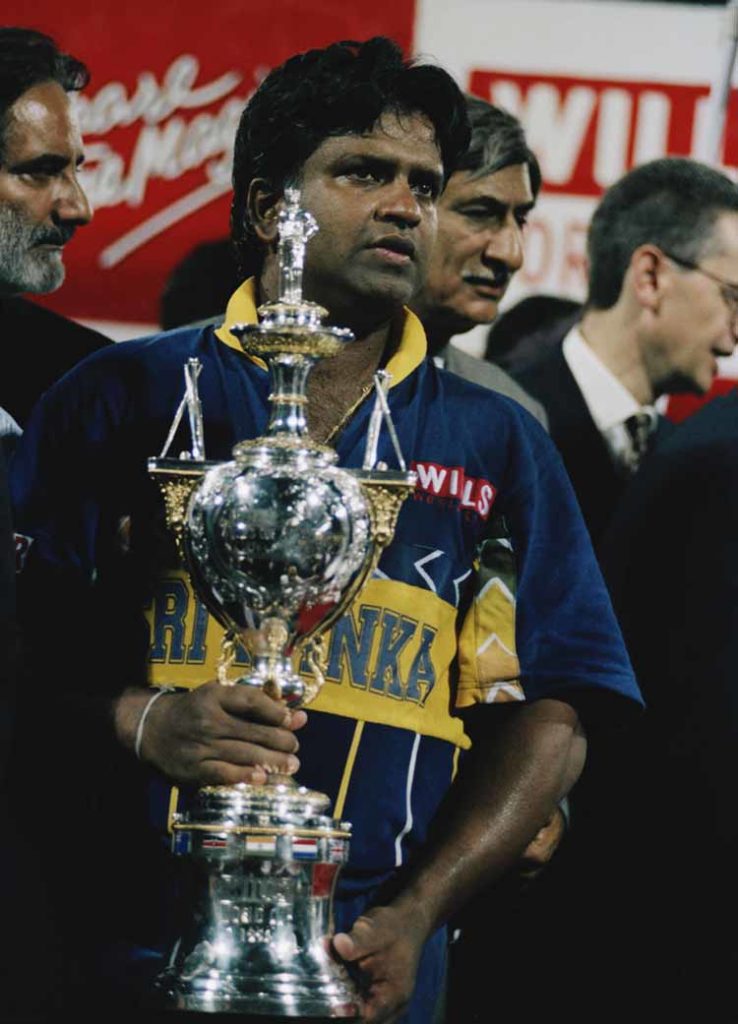 Winning a world cup for a struggling cricketing nation is indeed the hardest job to do. None of the teams could do that in their toughest phase of performance when either there are not many experienced players or the team does not have the required form. But Arjuna Ranatunga made that possible. His career includes some masterpiece batting performances that remain unmatched. And like that, his captaincy remains the best for his team. Out of the 193 ODIs that he played as an ODI Captain, he won 89 for his team, lost 95 and maintained a winning percentage of 48.37%. While after Ranatunga, Sri Lanka never had such an influential captain again.
5. Allan Border – 107 Wins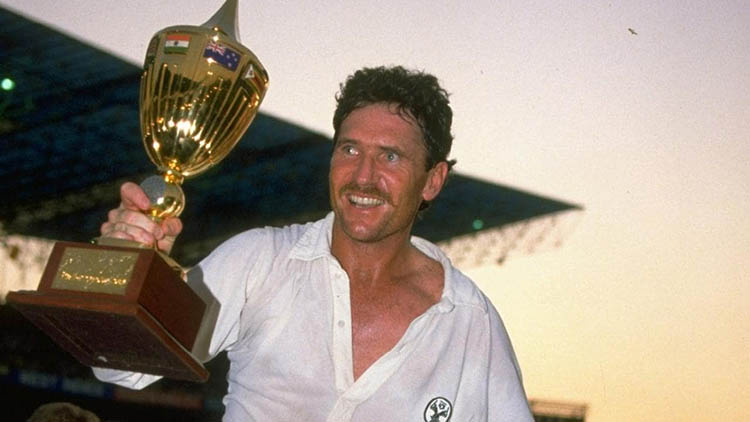 Allan Border is indeed famous for his remarkable batting that serves as a doctrine, but alongside, he is notable for his captaincy period. Well, Border led Australia as a captain in 178 games and maintains a winning percentage of 61.42%. While under his wise captaincy Australia remained successful in 107 matches with just 67 defeats. Ahead of that, one of the matches went tied, and three yields no result.
6. Mohammad Azharuddin – 90 Wins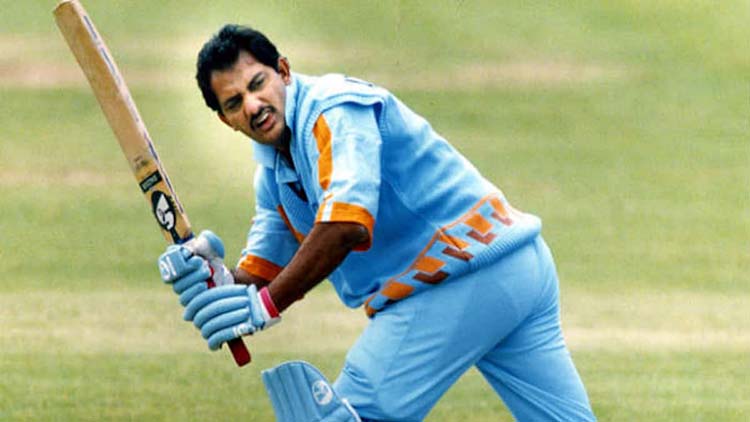 Azharuddin is one of the wisest captains Indian cricket team had ever got. His quality batting and superb leadership abilities with 90 victories out of 174 One Day matches. While India only lost 76 games in total during his captaincy. The rise in the winning impression was pure because of the positive approach of Azharuddin and his passion to remain victorious. In the course, some unfortunate events also happened that dragged him into some controversies. Ahead of that, two of the matches went tied and six without any result during his leadership.
7. Graeme Smith – 92 Wins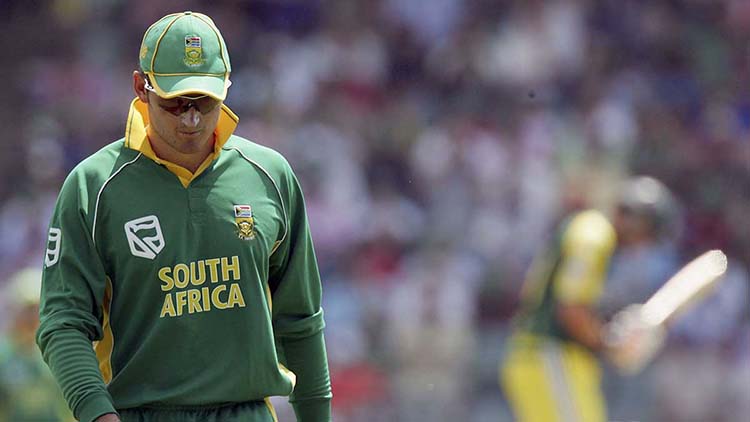 Smith turned out to be a much-needed option for the South African batting at a very young age. Within days he earned enough fame to become a celebrity of the cricketing world. While at the same time, the Proteas leadership started to shake and a dire need for a consistent, yet sharp captain arose. And Smith was selected to do this job. Well, Smith played 150 ODIs as a captain of the South African cricket team and won 92 out of them. And he lost 51 games, tied a single game, and 6 earned no result. The overall winning entitlement during that period was 64.23%.
8. Sourav Ganguly – 76 Wins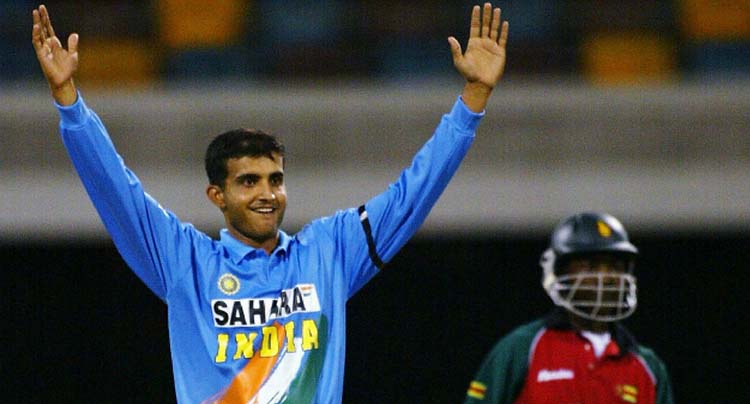 Sourav Ganguly, often known as "Dada" in the Indian community, is famous for his substantial career as a batsman and a part-time bowler. His playing method was way aggressive that attracted media as well as his board. And his considerable performance with the team made the Indian cricket board promote him as the captain of the team. Under his captaincy, India played 174 One Day matches and secured 76 victories with 66 matches lost and 5 matches ended with no result. His successful career as the ODI captain entitles 53.52% of the winning percentage.
9. Imran Khan – 75 Wins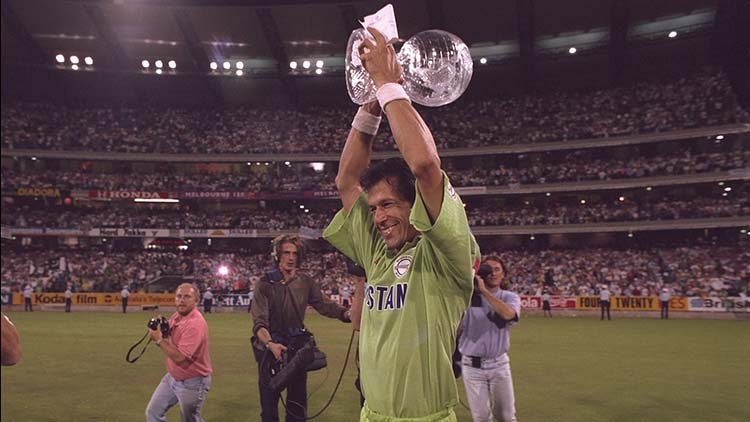 Some tales appear to be just mysteries. They tend to convince but they seem much like a fable. That is the story of Imran Khan. He is a part of that team that bowled out Australia for 15 runs. Well, his career was pretty much successful but had some leaps and bounds that were convincingly enough to qualify him as an average cricketer. He was going through a mixed venture, where he performed a season in Pakistan and spent the rest of the time in English clubs playing county cricket. While by the mid of his career Pakistan was in dire need of a captain who could lead from the front.
Consequently, Khan was appointed to lead the Pakistan cricket team which added 139 more ODIs to his career. Out of which he won 75 and lost 59.  Well, Khan had left cricket but he was recalled by the premiere of the country to continue captaincy up till the next world cup. That was really strange that how did he know that Khan would win the 1992 World Cup for Pakistan. Well, undoubtedly those were here stringent efforts bore him that result and at the latest, he is the premiere of Pakistan.
10. Hansie Cronje – 99 Wins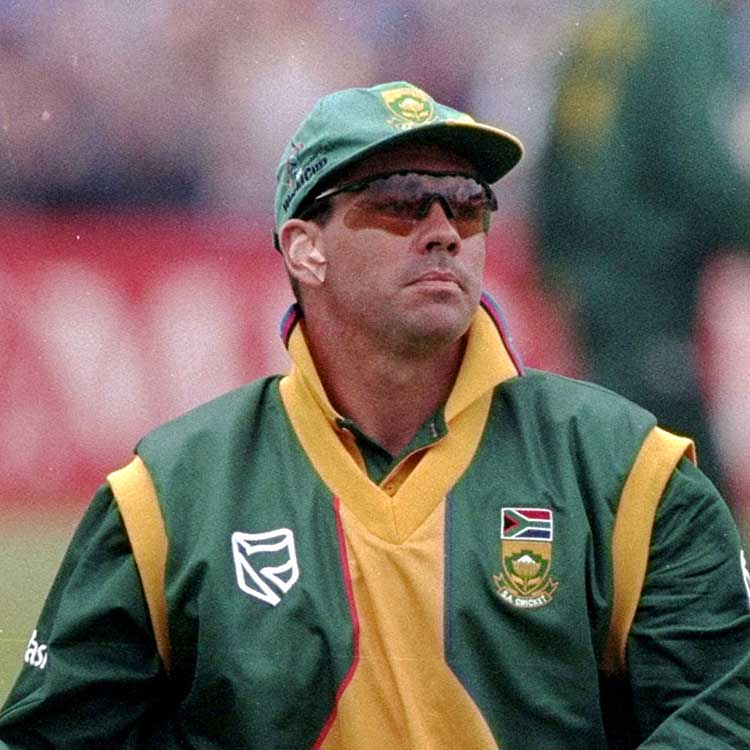 Hansie Cronje was trouble for plenty of batsmen around the world, including the great Little Master, Tendulkar. His cricketing efforts were remarkable and he was often pronounced "Professional" among his colleagues. Well, this professionalism brought him the captaincy that added 138 One Day games to his career with 99 wins secured and lost just 35 of them. Certainly, he secures one of the best winning percentages among all the captains in the world. While Cronje died in a plane crash on June 1, 2002. May his soul rest in peace!