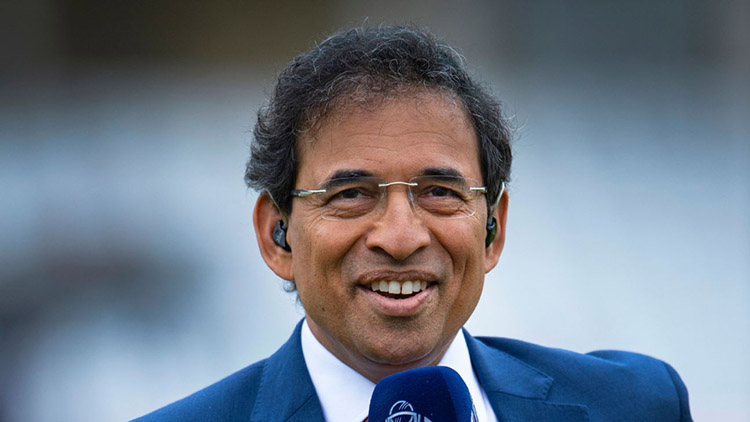 We as human beings like to listen to stories since our childhood days. More than anyone else, some people are gifted with the talent of storytelling. But most people give importance to the characters of the story and not to the storyteller.
It is evident from the medieval days when Sanjaya from the epic Mahabharata, who was the first-ever storyteller to mankind. The way he narrated the happenings of Kurukshetra battlefield to Dhritrashtra, the blind king could have valued it in gold if looked from his perspective.
Commentators in Cricket or the storyteller are able to add their own persona and charm and make it super enticing for the viewers to stay glued. Similar to other aspects of life, commentators ever since the radio commentary days have been entertaining the mass.
Even since the beginning of the playing of the Test Cricket in 1877, the voices of many Cricket commentators have been an indispensable part of the sport. Some of them have been great Cricketers on their own, while a few of them have been passionate fans.
Both these variants of Cricket commentators are able to add a fresh outlook to the game and take their viewers' experience to the next level.
On his note, we are going to take a look at the top celebrated Cricket commentators who have made fans glued to their radio and TV sets.
The names that we enlist in this post is not as per their ranks as every one of them is great in their own respects. Read on!
Top 10 celebrated Cricket Commentators
1) John Arlott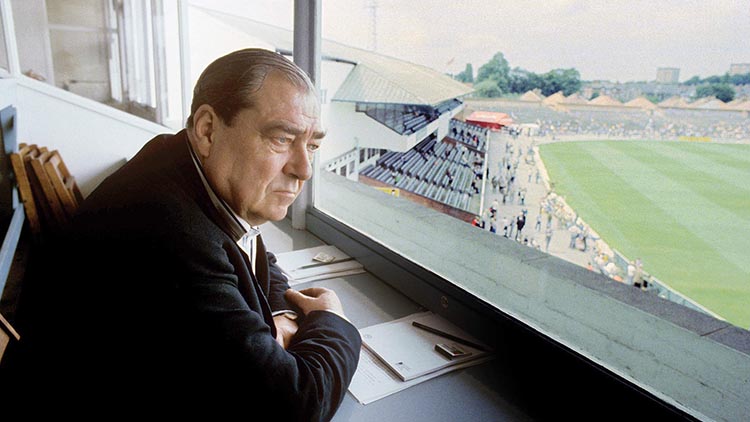 John Arlott was an Englishmen from Hampshire who began his Cricket broadcasting journey way back in 1946. He retired in 1980, and by that time, he was a consistent feature in the commentary box in the home season of England. Wisden had described the Cricket commentator as a poet at heart and was regarded for his BBC's Test Match Special (TMS).
2) Ravi Chaturvedi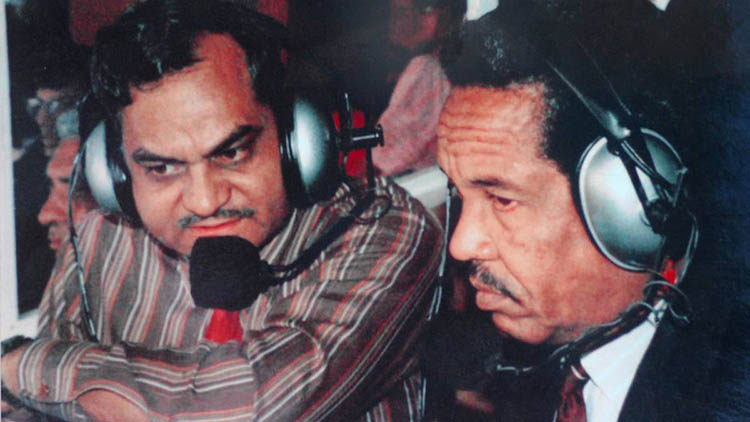 Ravi Chaturvedi was among India's first Cricket commentator in Hindi. He was a returned Professor of Zoology at the Delhi University. He joined the All India Radio (AIR) in 1960 and ever since then, he has covered more than 100 Tests, and ODIs. He was on the air when India chased down a famous 403 Vs the West Indies in 1976 at Port of Spain. His last job for the AIR was during the 2011 ICC Cricket World Cup. He belonged to the era of radio Cricket commentators and did not seem to be too pleased with treatments being meted out in modern days. He had said to Clayton Murzrello, the Editor of Mid-Day 'I guess Radio helped in making the game spread like anything and took to interiors of India. Whatever is now happening is bizarre and unfortunate.'
3) Anant Setalvad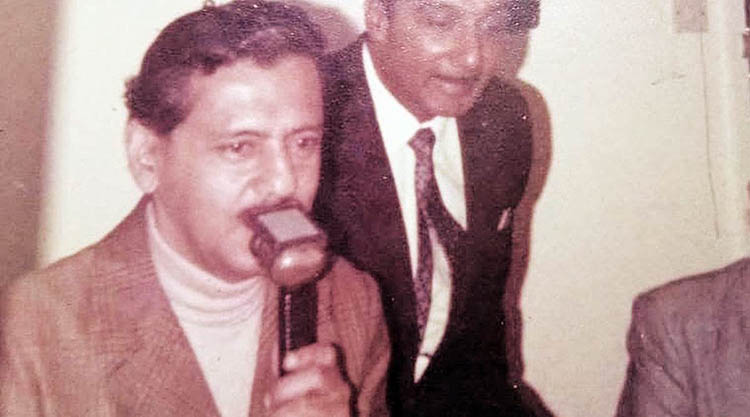 If you belong to today's modern-day Cricket generation, then you may not have heard the name of Anant Setalvad just like Ravi Chaturvedi. To provide you with an account of Anant Setalvad, the much-admired Cricket commentator Harsha Bhogle had said 'When I started out, I would believe that I was Anant and imitate his style but could not get the punch that his voice could deliver. He was the Cricket commentator that I always aspired to be. He was surely the brightest light in the amazing arena of Radio Commentary in India.'
Anant was himself a Club Cricketer who had in-depth knowledge about the game. He was on the air from the 1960s to 1980s. He used Mic as his canvas and with his vibrant descriptions; he was able to tell stories of about the happenings across the field.
4) Richie Benaud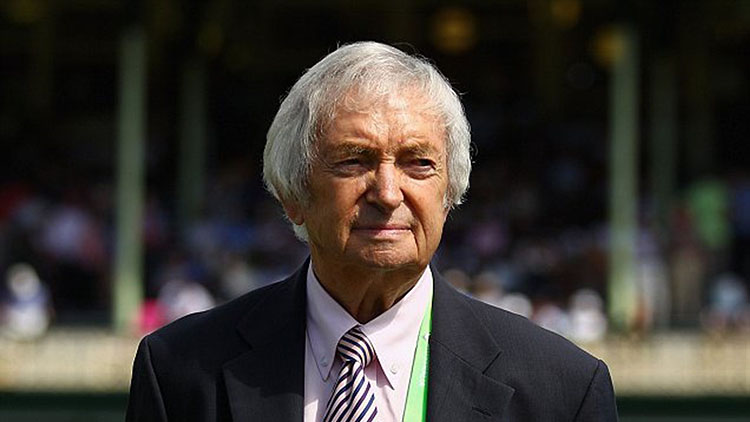 Richie Benaud has been described as the 'Voice of Cricket' by many, and he was involved with Australia's Cricket Summer coverage by Channel Nine. 'Marvelous' was his signature comment that was used in many TV Ads of the Australian Tourism Commission. He has a fan club named as 'Richies' who would dress in his customary cream jacket and come wearing wings at the Sydney Cricket Ground (SCG) as a mark of respect for this amazing Cricketer-turned commentator. He was famous for taking pauses while indulging in the commentary. He had said to Sunil Gavaskar when a batsman had made a ton 'It's time for the viewers to sink at the moment. Let them praise the batsman in their own style.'
5) Tony Grieg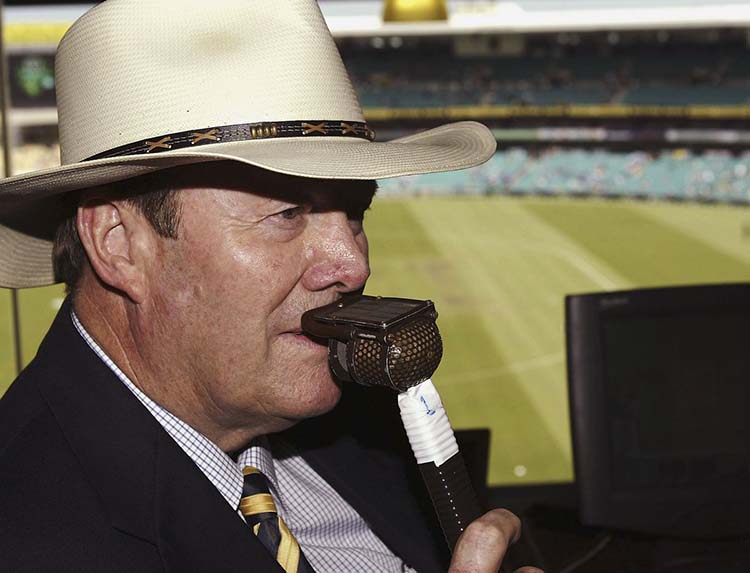 When it comes to enthusiasm flowing in the Cricket commentary, no one could beat Tony Grieg. He had this art of spellbinding the listeners with his voice modulations. The former Captain of the England Team was known to bring enthusiasm even during lull phases of a match. He also had a unique way of giving pitch reports using a Pen or a Car key. He used to own the Cricket commentary for Channel Nine in the Summer Cricket season for Australia in a legendary way, and it was not all. Desert Storm uttering to Indian fans was his way to mention Sachin Tendulkar's batting – the next thing then people would notice was his voice. Tony was a global citizen and was much loved all across the world of Cricket. Both Tony and Richie shared the same birthday (October 6), but they were 16 years apart. ICC is considering to name October 6 as 'International Commentator Day'.
6) Bill Lawry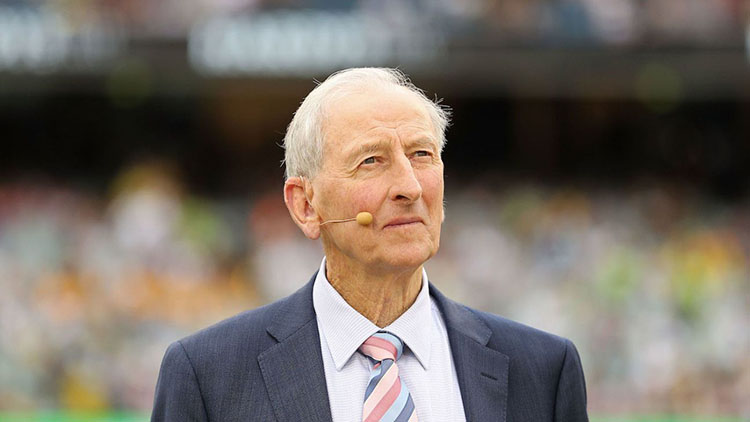 Along with Richie Benaud and Tony Grieg, Bill Lawry was able to make an invincible Team in the commentary box of the Channel Nine. Just like Benaud, after having a successful Cricket career, Lawry got invited for the World Series Cricket by Kerry Packer in 1977-1978.
7) Geoffrey Boycott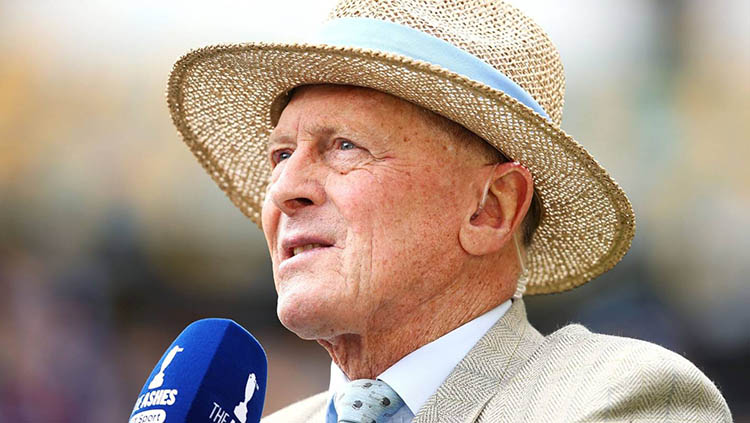 Geoffrey Boycott was super entertaining even though he was considered blunt. He was the former England Captain who later made a niche for himself in the commentary box. He was known for his wit and accent of Yorkshire. He was among one of the Cricket commentators who was not afraid of criticizing players. Just like his playing days, he was involved in controversies with his Cricket commentary too. Nonetheless, his comments always used to have deeper meanings and insightful and were to add a bit of spice in the commentary box.
8) Sunil Gavaskar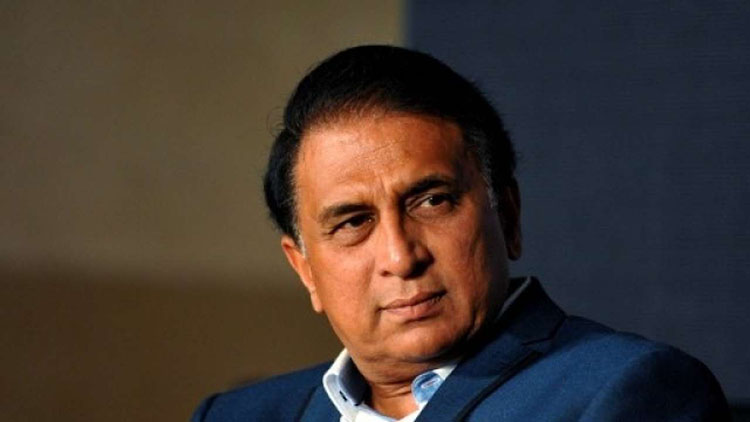 His love for technique while playing the game during his career days is felt when he is behind the Mic – yes, we are talking about Sunil Gavaskar. The in-depth knowledge of the game that he displays during his Cricket commentary could be a school for a fan. But he always keeps the environment in the com box jolly with his one-liners and humor just like his classy straight drives. He is also one of the Cricket commentators who do not mind in calling a spade a spade even without worrying about controversies.
9) Harsha Bhogle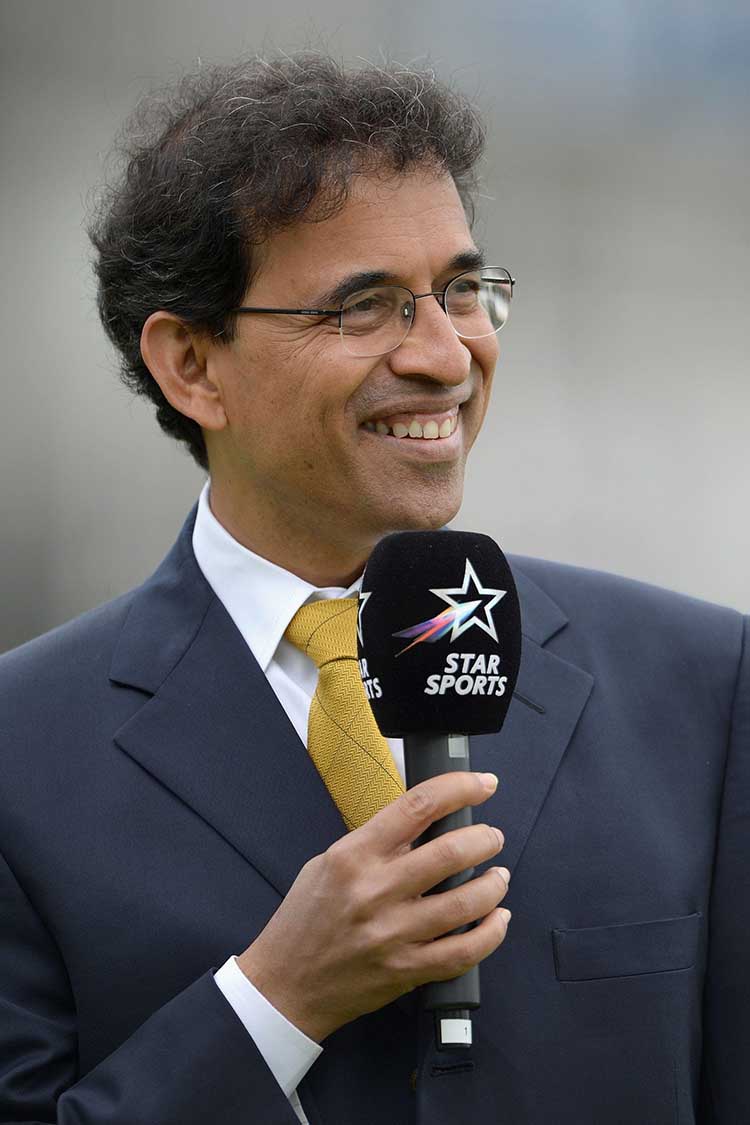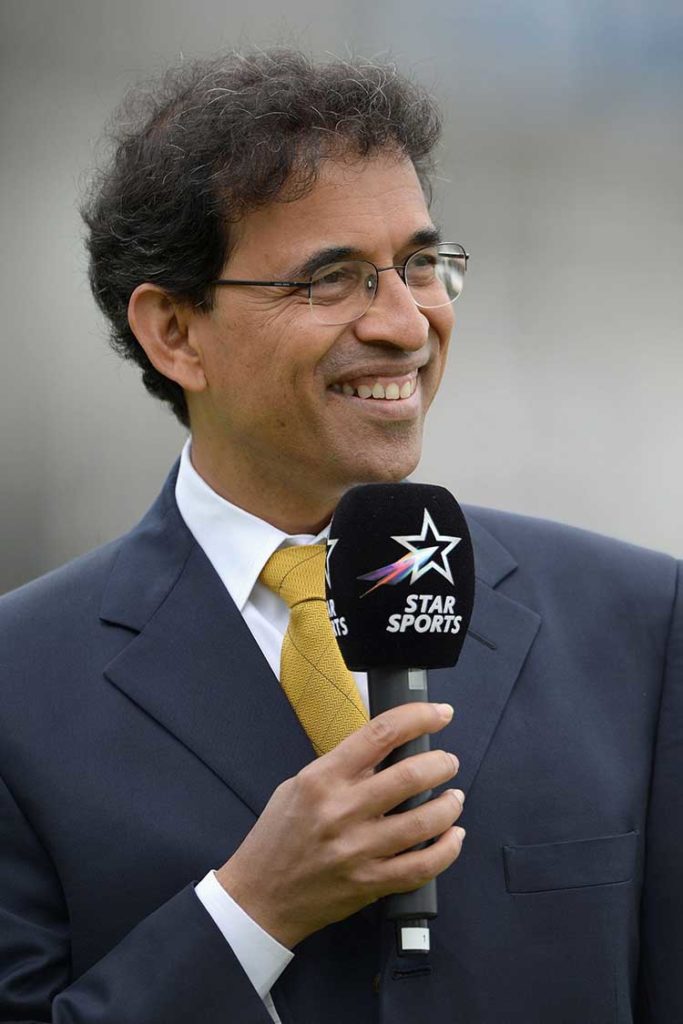 The list of Cricket commentators can't be complete if you don't see Harsha Bhogle in it. He is one of the most famous voices of Cricket in India and across. His successful stint as a Cricket commentator can be gauged with the show 'HarshaKiKhoj'. Like many other Cricketers, he also started his career while working for AIR. He is one of the few non-Cricketer commentators who have made it super big in this field. Harsha is a Chemical Engineer and has also done his MBA from the Indian Institute of Management (IIM) in Ahmedabad.
 10) Tony Cozier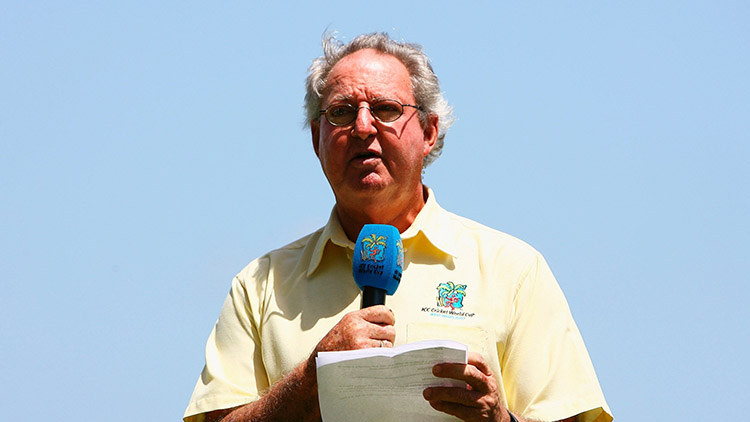 Tony Cozier is often called as the 'Voice of the West Indian Cricket'. He has had a 50 years long Cricket commentary career that began in 1965. He was from Barbados and a Club Cricketer but possessed the knowledge of Cricket nothing less than anyone else. He had been vocal about the decline of quality in the West Indies Cricket. Cozier had also been on Test Match Special (TMS), World Series Cricket and many more programs.
Top 5 women anchors in Cricket
The last decade gone by has also seen the rise of Women Cricket with more Tournament being organized. It has not only helped Women Cricket to rise but is being taken seriously. Just like the changes in the Cricket norms concerning girls and ladies, the trend has also changed in the com box and studios with the rise of female anchors. They have been captivating the attention of viewers during IPL and other Tourneys with unique communicating styles. We take a quick look at the top 5 women anchors
 1 – Mayanti Langer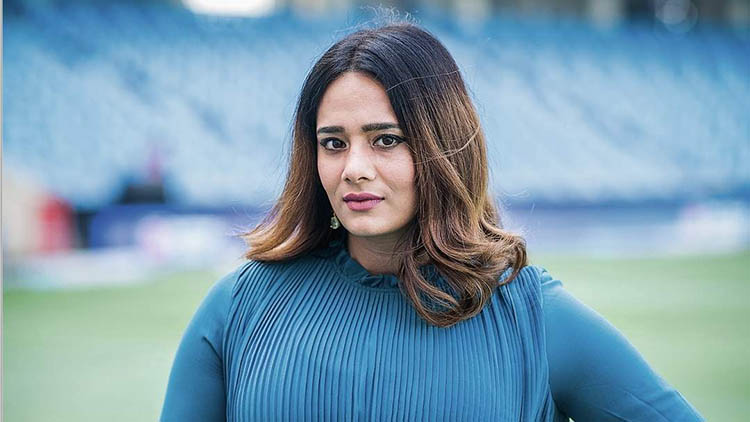 Mayanti Langer has become the face of women Indian broadcasting for the past few years. She has been active since 2006 and works with Star Sports Network. She also hosted the Commonwealth Games in Delhi and even the ICC Cricket World Cup in 2011. In 2012, the Delhi Star married the former Indian All-rounder Stuart Binny. What's more, she has often been seen engaging with viewers with her Cricket knowledge before and after an IPL game. Langer also has a keen interest in Football and worked with Zee Network in many shows. She has also hosted the FIFA World Cup broadcast in India. Mayanti happens to be the daughter of Lieutenant-General Sanjiv Langer (RTRD) of the Indian Army.
2 – Jannatul Peya Ferdous
The career of Jannatul Peya Ferdous took off after she won the Miss Bangladesh in 2007. She was also the cover girl of Vogue India from an Asian Country. She draws inspiration from Bollywood actress Deepika Padukone and wants to do good internationally. Ferdous went on to host many games in the Bangladesh Premier League (BPL) and continued it during the 2018 season on GTV. Owing to some successful stint being a presenter, she was the first Bangladeshi presenter to be called to England to cover the 2019 ICC Cricket World Cup. JannatulPeya has also worked in movies and a Hindu music video.
3 – Zainab Abbas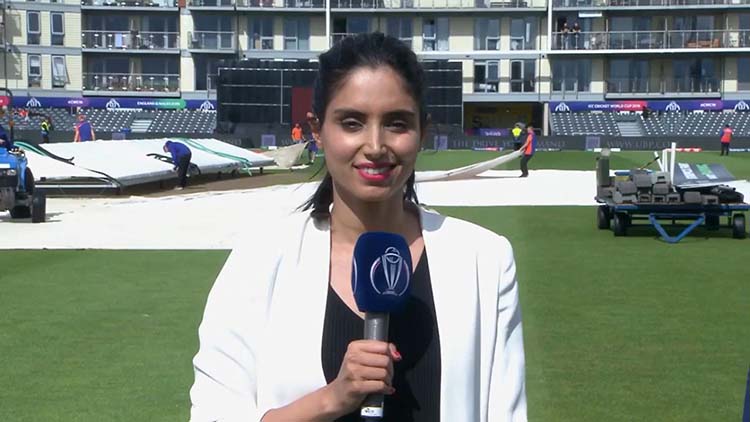 Zainab Abbas has been a known name in the Pakistan broadcasting scene. She was earlier working as the Makeup artist till 2015. Abbas then auditioned for a program concerning the Cricket World Cup, and it started her Cricket career. She has hosted sports-based shows such as 'Cricket Deewangi' and 'Sawal Cricket Ka'. Zainab has also been involved with the Pakistan Super League (PSL) since 2017 and has interviewed many players. Zainab was also the first Pakistani presenter of ICC in the World Cup in 2019. She married Hamza Kardar in November 2019.
4 – Erin Holland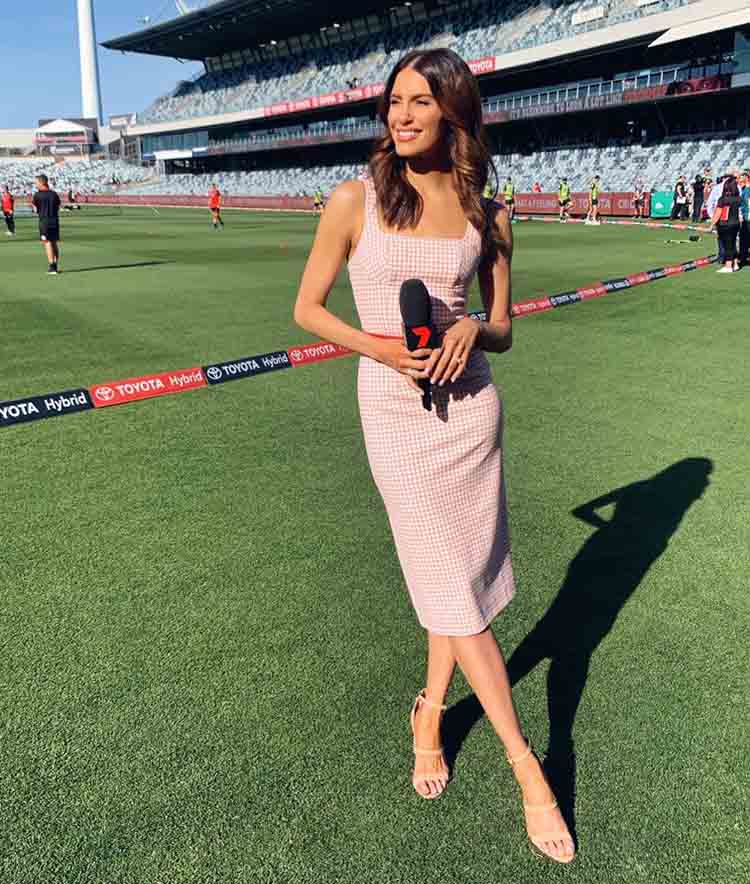 Erin Holland is the fiancée of Ben Cutting, the Australian all-rounder. She has also won the 2013 Miss World. The same year she won the Miss World Australia after defeating 32 contestants. Erin has featured in many Cricket-based programs and has been part of PSL, along with Zainab. Holland has also weaved her magic in the Big Bash League (BBL). She has also got to interview Ben Cutting, and the chemistry between them has been on display for everyone to see. She has also worked as a presenter in the Global T20 Canada. Erin also happens to be a trained Soprano Singer and possesses a degree in Classical Voice.
5 – Isa Guha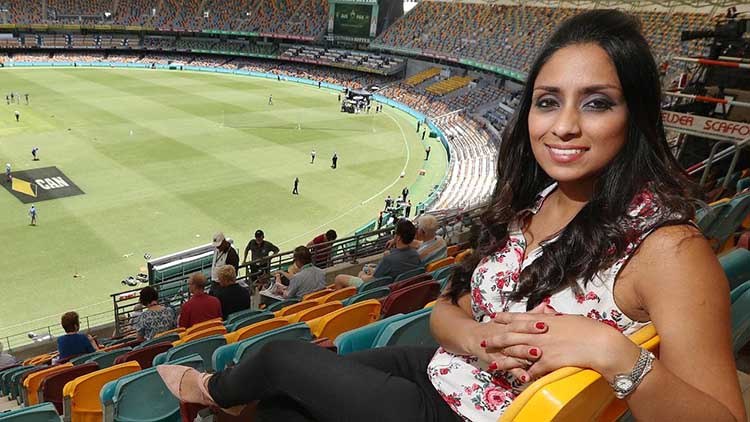 Isa Guha happens to be the only anchor in our list who is also a former Cricketer. She has featured for the England Cricket Team from 2001-2011. On March 9, 2012, she bid adieu to the game of Cricket and shared the day with Rahul Dravid – he also hung his boot the same day. Guha is a known name in the world of Women Cricket commentators and was a part of 2019 Ashes in England. She had the chance of describing a Test ton of Steven Smith after his return to Cricket after the infamous Sandpaper gate incident. Isa is also a special Cricket commentator in Test matches and contributes to the BBC Sports Website with her columns. Isa was a member of the broadcasting panel in the ICC Cricket World Cup 2019 that England lifted. The Buckinghamshire-born Isa Guha married Richard Thomas, a Musician in September 2018.