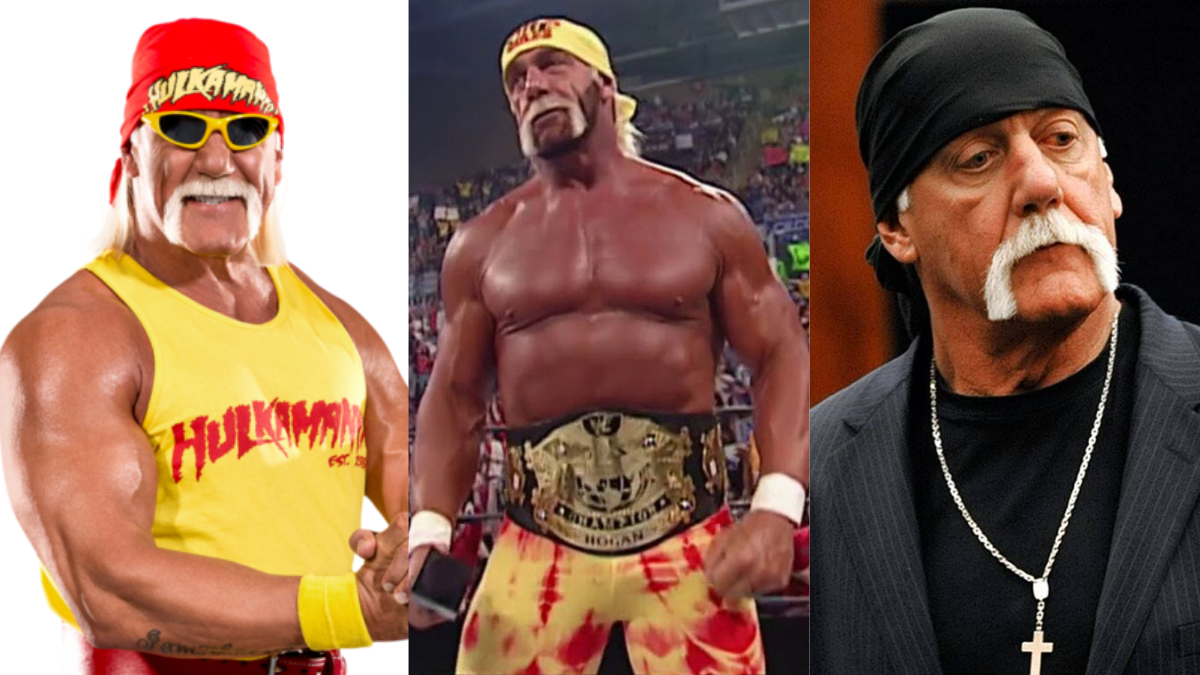 If someone asks you a question about naming one person who wrestled 30+ years, who appeared in multiple hit movies in Hollywood, who is a pop-culture icon, who was a part of almost every person who is an adult today, who made WWF the biggest wrestling promotion in the world and who is the most controversial figure in wrestling history, you have only one answer to give and that is Hulk Hogan.
Being the most polarizing figure in wrestling history that Hulk is, he achieved a lot in his career. Whether it was world championships in companies he worked for or it was the fame he got or it was the humongous fan base that Hulk has still to this day, he got everything.
Even though he is one of the most political wrestlers in any wrestling company's history he ever worked for, we can't neglect the accomplishments that led him to have this luxurious lifestyle he is living now as the reason for this being one of the most important careers that wrestling needed.
His training was done under legendary Hiro Matsuda in 1976 which led to him being noticed by Jack Briscoe and Jerry Briscoe for CWF promotion. He later took a hiatus to ultimately work in Alabama territory. His deal with Memphis Wrestling made him more noticeable to WWF which gave him a short 1st run. His dealing with NJPW made him a big star in the Japan wrestling scene.
He did become 1st IWGP Heavyweight Champion there. Later Joining AWA, he did became a big draw for that promotion as he was the biggest gate attraction in Minnesota pro wrestling history.
Hogan won the 1990 Royal Rumble being the only World Champion to win the Royal Rumble. This led to him dropping the belt to then Intercontinental Champion Ultimate Warrior at WrestleMania VI in Toranto, Canada.
Hogan's 1990 spent feuding with 468-pound beast Earthquake. He later won the 1991 Royal Rumble as the 1st person to win 2 Rumble matches in a row. He beat Sgt. Slaughter at WrestleMania VII for the WWF Championship as this match was based on the Persian Gulf War.
Hogan did beat Slaughter in a rematch in a UK Show as he spent most of the year as champion. He was supposed to face Ric Flair but he dropped the belt to The Undertaker at Survivor Series 1991 just to win the title back at This Tuesday in Texas.
This led to then WWF President Jack Tunney making the title vacant and putting it as the winning price for winning the 1992 Royal Rumble which Ric Flair won. His career continued with Hogan main eventing WrestleMania VIII against Sid Vicious.
Due to Steroid trials, Hogan took a leave of absence till February 1993. He did win an impromptu match for the WWF championship against Yokozuna at WrestleMania IX only to drop it back to Yokozuna at King of the Ring in 1993. This was the last showing of his illustrious WWF Career before 2002.
WCW became a new home for Hulkamania as Hogan was signed by Eric Bischoff in 1994. He won the WCW World Title in his debut match against Ric Flair. He did beat Ric Flair multiple times and successfully defended the title against The Butcher, Vader, Big Bubba Rogers, Lex Luger.
He feuded against The Dungeon of Doom in War Games match in Fall Brawl 1995. He ultimately dropped the title to The Giant (a.k.a. Big Show) ending his 15-month title run. He ended his feud with The Giant as he reformed Mega Powers with Randy Savage to feud with The Alliance which ended in a Doomsday Cage match.
This new chapter of Hulk Hogan's career made pro wrestling hotter in the time period of the late '90s and giving a tremendous boost as he formed the new World order (nWo) with Scott Hall and Kevin Nash. This stable grew more and more, time by time new members being added and Hogan winning the WCW title defeating The Giant.
He returned to WWE in 2014 to get a Legend's contract and giving Macho Man Randy Savage the 2015 Hall Of Fame Induction. He did get suspended and pretty much erased for 3 years as he was found out saying racist remarks while having sex in 2007. His suspension ended in the fall of 2018 and till now he is under the legends deal as he makes a couple of appearances here and there.
Hulk Hogan's Net Worth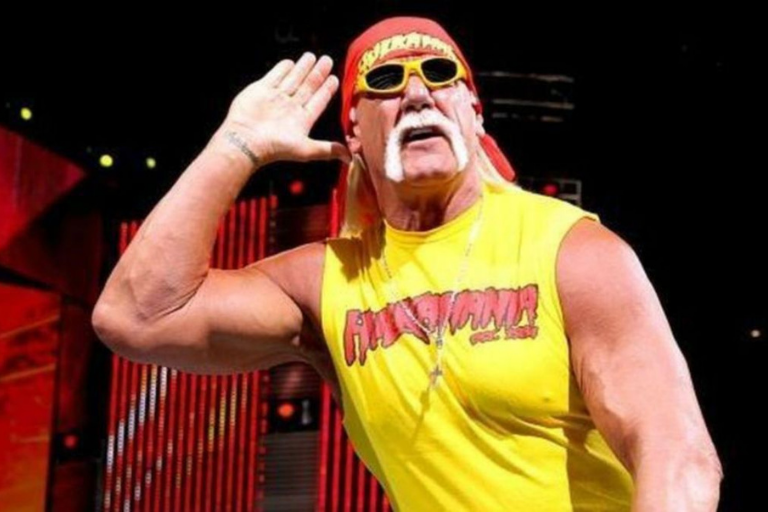 Hulk Hogan's life before his wrestling career was a life of a local musician in Florida. He was just as popular as he could get as the band was just performing well in Tampa Bay. That earnings from the music gigs are nothing as we compare that to his wrestling career incomes and what is Hulk Hogan's Net Worth.
| | |
| --- | --- |
| Year | Income |
| 2016 | $8 Million |
| 2017 | $10 Million |
| 2018 | $10 Million |
| 2019 | $25 Million |
| 2020 | $25 Million |
| 2021 | $25 Million |
Hulk Hogan's Income Source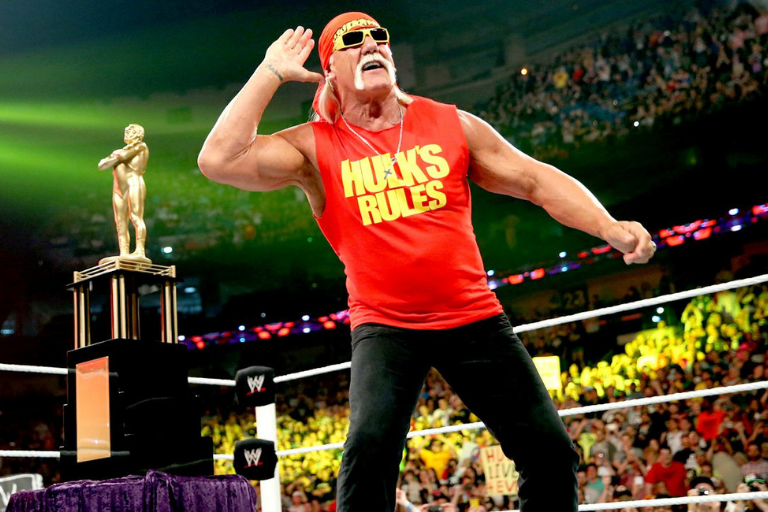 Hulk Hogan's Wrestling Earnings came from the bookers of the company as he got paid per week when he was in CWF and NWA territories in Alabama and Memphis. He earned by being under contract in NJPW, AWA, WWF where he earned from his base salary, pay-per-view bonuses, merchandise sale, product sale, video game showings. The same was for the WCW and TNA contracts. Nowadays he earns from legends contracts, his endorsements, and lawsuits.
| | |
| --- | --- |
| Year | Source |
| 1979-80 | CWF, NWA |
| 1980-81, 1980-1985 | WWF, NJPW |
| 1981-1983 | AWA |
| 1983-1993 | WWF, Movies |
| 1994-2000 | WCW |
| 2002-03, 2005-06 | WWE |
| 2010-2013 | TNA |
| 2005-2015 | TV Shows |
| 2014-15 | Legends Contract |
| 2018-Now | Renewed Legends Contract |
| 2005-Now | Brand Endorsements |
(Note:- This is a rumored stat. Hulk Hogan was one of the highest-paid guys in WCW between 1996-2000 when he got paid + $5 Million more than anyone on the roster including Ric Flair which was $13 Million)
Hulk Hogan's Brand Endorsements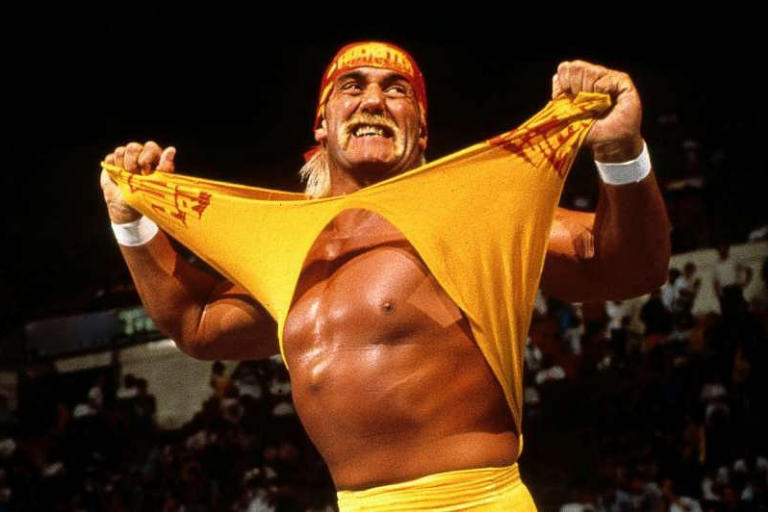 Hulk Hogan's business ventures consist of a lot of stuff from the Food Industry, Finances, Video Games by Gameloft, Commercials, Show Hostings, Nutrition industry, Restaurants, Web Hosting, Voiceovers, and Gawker Lawsuit.
The list below gives you a clear form of information about his endorsements.
| | |
| --- | --- |
| Commercials | Rent-A-Center, Super Beta Sports Supplements, SuperBowl 48 Commercial, Loan Mart |
| TV Hostings | American Gladiators, Hulk Hogan's Celebrity Championship Wrestling |
| Restaurants | Pastamania, Hogan's Beach, Hogan's Hangout |
| Nutrition | Hogan's Nutrition |
| Video Games | Hulk Hogan's Main Event, Hulkamania Wrestling |
| Web Hosting Service | Hostamania |
Hulk Hogan's Car Collection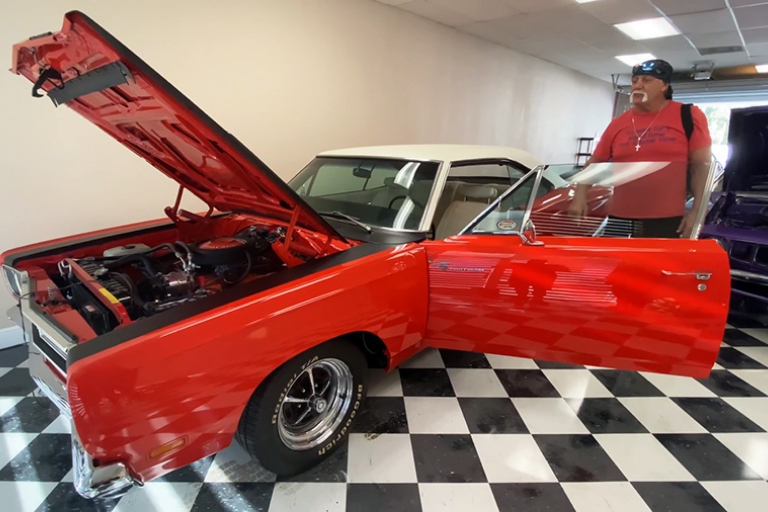 Throughout his years of lavish spending, the Hulk was known for his enjoyment of a fine pair of wheels, he has admitted that cars, houses, and vacations, for him and many other family members were the main drain on his finances during his peak career years, but perhaps the car that he is best known for is his beloved 1994 custom painted Dodge Viper, which comes in those iconic Hulkster colors of red and yellow.
He has a fine car collection that no one can believe. The car also sports a Hulkamania logo. The Hulkster also maintains a 2010 Camaro in the same color scheme. There are potentially 24 cars in Hogan's garage which is clearly listed down below in the table.
| | |
| --- | --- |
| Cars | Price |
| Dodge Challenger Demon | $83,295 |
| Toyota Super Turbo | $51,090 |
| Chevrolet Corvette ZR1 | $122,095 |
| Bentley Azure | $363,000 |
| 1957 Chevy Bel Air | $19,276 |
| Dodge Ram Daytona | $66,055 |
| Dodge Ram Rumble Bee | $17,000 |
| Toyota Supra Turbo | $43,090 |
| Bentley Continental GT Coupe | $202,500 |
| Dodge Challenger SRT-8 | $41,230 |
| Dodge Charger SRT-8 | $68,995 |
| Dodge Charger Rumble Bee | $80,000 |
| Dodge Charger Daytona | $45,995 |
| Chevrolet Corvette Convertible | $67,400 |
| Mercedez-Benz S500 | $114,100 |
| Land Rover Range Rover | $92,000 |
| Lamborghini Gallardo | $198,900 |
| Ferrari 360 Spyder | $70,000 |
| Cadillac CTS-V | $86,995 |
| Porsche Boxster | $71,000 |
| Porsche 911 | $114,000 |
| Cadillac Escalade | $76,195 |
| Dodge Durango SRT | $64,962 |
| Lexus SC430 | $68,405 |
Hulk Hogan's Appearances On Television and Movies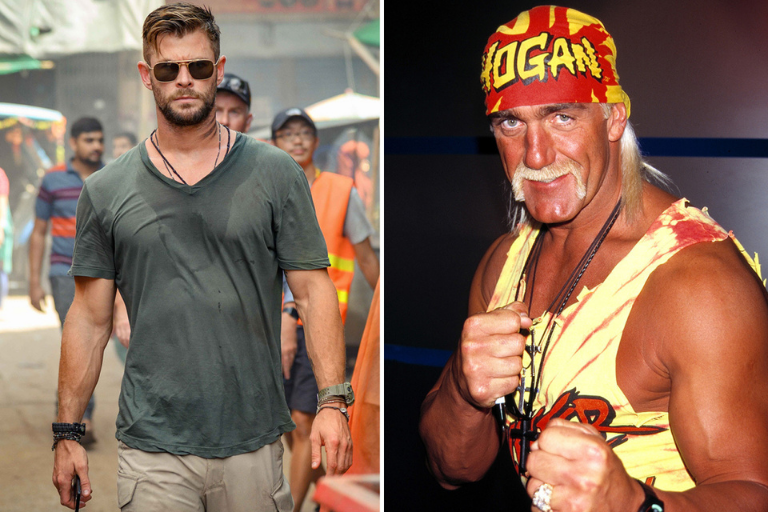 Hulk Hogan was also in Hollywood and he had a decent career in that stint. His success in Hollywood has a share of his wrestling popularity. He did make a TV Career for almost 10 years from 2005 to 2015. He usually made appearances on TV as a part of talk shows. He even once hosted Saturday Night Live in 1986.
Hulk Hogan's Movies
| | |
| --- | --- |
| Year | Movie |
| 1982 | Rocky III |
| 1983 | Bimini Code |
| 1989 | No Holds Barred |
| 1990 | Gremlins 2: The New Batch |
| 1991 | Suburban Commando |
| 1993 | Mr. Nanny |
| 1993 | Thunder In Paradise |
| 1996 | Spy Hard |
| 1996 | The Secret Agent Club |
| 1996 | Santa with Muscles |
| 1998 | McCinsey's Island |
| 1998 | 3 Ninjas: High Noon at Mega Mountain |
| 1998 | The Ultimate Weapon |
| 1999 | Muppets from Space |
| 2009 | Little Hercules |
| 2011 | Gnomeo & Juliet |
Hulk Hogan's Television
| | |
| --- | --- |
| Year | Shows |
| 1984 | Goldie and the Bears |
| 1985,1986 | The A-Team |
| 1994 | Thunder in Paradise |
| 1995 | Space Ghost Coast to Coast |
| 1996 | Baywatch |
| 1997 | Assault on Devil's Island |
| 1999 | Suddenly Susan |
| 1999 | Assault on Death Mountain |
| 2001 | Walker, Texas Ranger |
| 2005-07 | Hogan Knows Best |
| 2008-09 | Brooke Knows Best |
| 2011-15 | China, IL |
| 2012 | American Dad! |
| 2014 | The '80s Called |
| 2019 | The Goldbergs |
Hulk Hogan's Residential Profile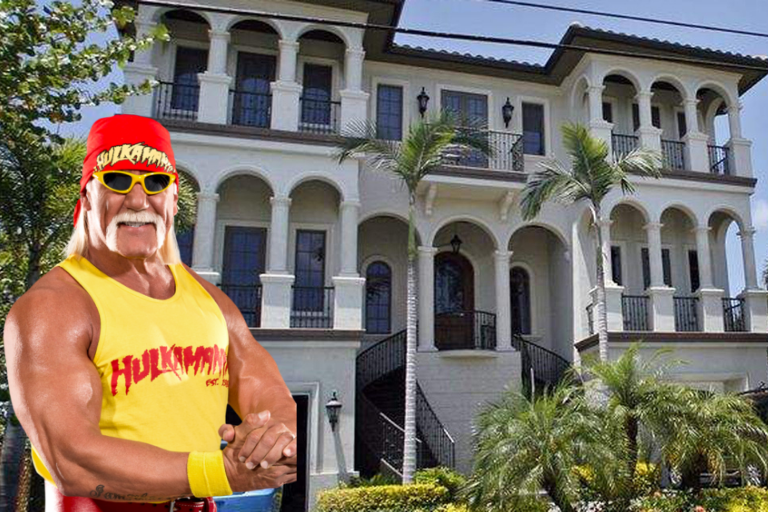 Due to a sluggish real estate market, Hogan was not able to sell his former family residence until April 2014, and then only for the knock-down price of $6.2 million, but upon finally doing so he purchased a new beach-front property to share with his new wife Jennifer. The attractive 5,000 square foot mansion, complete with a pool and two spas looks out over a secluded stretch of the gulf coast in Clearview, Florida, and even comes complete with an elevator.
Hulk Hogan's Controversies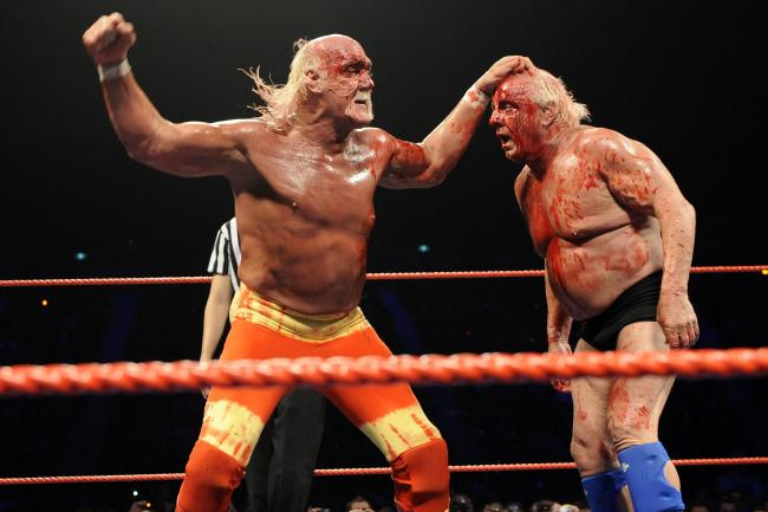 There are multiple controversies in Hulk Hogan's wrestling career. He is considered as The Ultimate Politician in wrestling business. He is responsible for bringing in guys like Honky Tonk Man and Brutus Beefcake in WWF. He also has a record of not giving any clean win to Macho Man Randy Savage. He was also rumored for hitting on Miss Elizabeth behind Savage. It later turned out to be false. He was a bigger politician in WCW where at Bash At The Beach 2000 he used his creative control to not to do job for Jeff Jarrett. He was also called out to be responsible for TNA's decline as he was always politicizing the creative by bringing in old WCW guys like Syxx Pac, Kevin Nash, Scott Hall, Nasty Boys etc.
In 2012, there was a leak of a sextape where Hulk was having sex with Heather Clem who was at the time the wife of Bubba the love Sponge who was friends with Hogan.
His WWE Contract was terminated and The Hulkster was pretty much vanished from WWE for 3 years as there was a tape in which Hulk was going on full racist mode. He was constantly saying N-Words. He even admitted that he was very racist at a point.
In 1992, WWF was facing Steroid Trails and Hulk was a part of it as he admitted to the court that he was purchasing steroids from WWF Medical Office to get bulky shape.
Hulk Hogan's Career Stats and Achievements
Career Stats
Total Matches
2066
Total Wins
1549
Total Losses
386
Total Draws
131
Total Singles Matches
1447
Total Wins in Singles
1115
Total losses in Singles
246
Total Championship Matches
242
Total Championships
17
World Championships
13
Wrestler he had most matches
Ric Flair (15)
Wrestler he wrestled least
Ze Gangsta (1)
Total WrestleMania Main Events
7 (1985, 1986, 1987, 1989, 1990, 1991, 1992)
WrestleMania W/L Record
Wins – 3 Losses – 1 Double DQ
SummerSlam W/L Record
Wins – 0 Losses
Survivor Series W/L Record
Wins – 2 Losses
Royal Rumble W/L Record
2 Wins – 2 losses
Achievements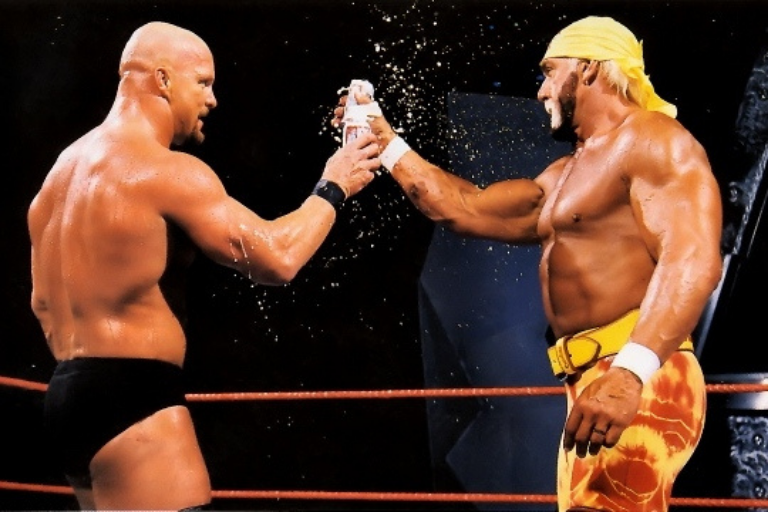 13x World Champion (6x WWF Championship, 6x WCW World Heavyweight Championship, 1x IWGP Heavyweight Championship)
2x Royal Rumble Winner (1990, 1991)
2x WWE Hall Of Famer (Class of 2005 as Singles Wrestler, Class of 2020 as a member of the nWo)
1x WWE Tag Team Champion (w/ Edge)
International Pro Wrestling Hall Of Fame (Class of 2021)
IWGP League Tournament Winner (1983)
2x MSG Tag League Winner (1982 & 1983 with Antonio Inoki)
3x NWA Southeastern Heavyweight Champion (2x Southern Division & 1x Northern Division)
Wrestling Observer Newsletter Hall of Famer (Class of 1996)
Hulk Hogan's Relationship Status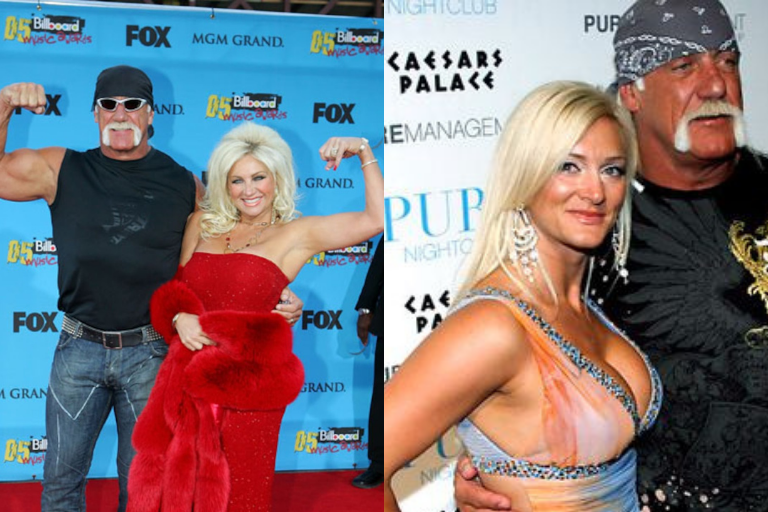 Hulk Hogan's 1st marriage was a long one and a beautiful one. He was married to Linda Claridge in 1983. They were parents of 2 children (Brooke Hogan and Nick Hogan). After 24 years in 2007, Hogan and Linda got divorced Linda claiming that Hogan was having a relationship in the middle of the shooting of Hogan knows best with Christiane Plante. However Hogan multiple times declined the allegation. Linda did retain 30% of Couple Liquid Assets which totals around $10 Million.
Now Hogan is married to Jennifer McDaniel. They both got married in 2010 after dating for 1 year and getting engaged in 2009.
Unknown Facts About Hulk Hogan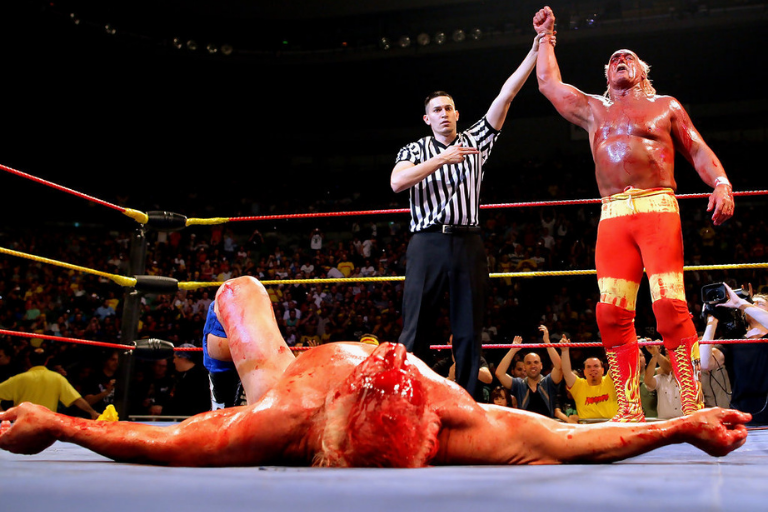 Hulk Hogan's 1st Deal in Wrestling was with NWA Alabama territory which was $175/week.
Hulk Hogan has never pinned or submitted Sting.
Hulk Hogan was supposed to dye his hair red when he was in WWF in 1980 which he declined to do since he his hair loss started then.
Hulk Hogan's last match was not under WWE banner but for TNA.
Hulk Hogan's one of the reasons he left WWF in 1993 was because the company was upset on his comments on the comparison between WWF Championship and IWGP Heavyweight Championship as he said that the WWF Championship was a toy and he wanted IWGP Championship as that title is important and more meaningful than WWF Championship.
Hulk Hogan has never won a mid card title.
FAQ's About Hulk Hogan
Is Hulk Hogan Retired?
No. He is not completely retired. He has said that he is semi-retired and sometimes he has shown interest to have a match in WWE as he never liked having his last match in TNA.
What is Hulk Hogan's Real Name?
Terry Eugene Bollea
Where was Hulk Hogan born?
Augusta, Georgia
Is there a biopic of Hulk Hogan?
No. There was never a Hulk Hogan biopic ever presented in public. However, there is a biopic of him under production in which Chris Hemsworth is in the lead role.