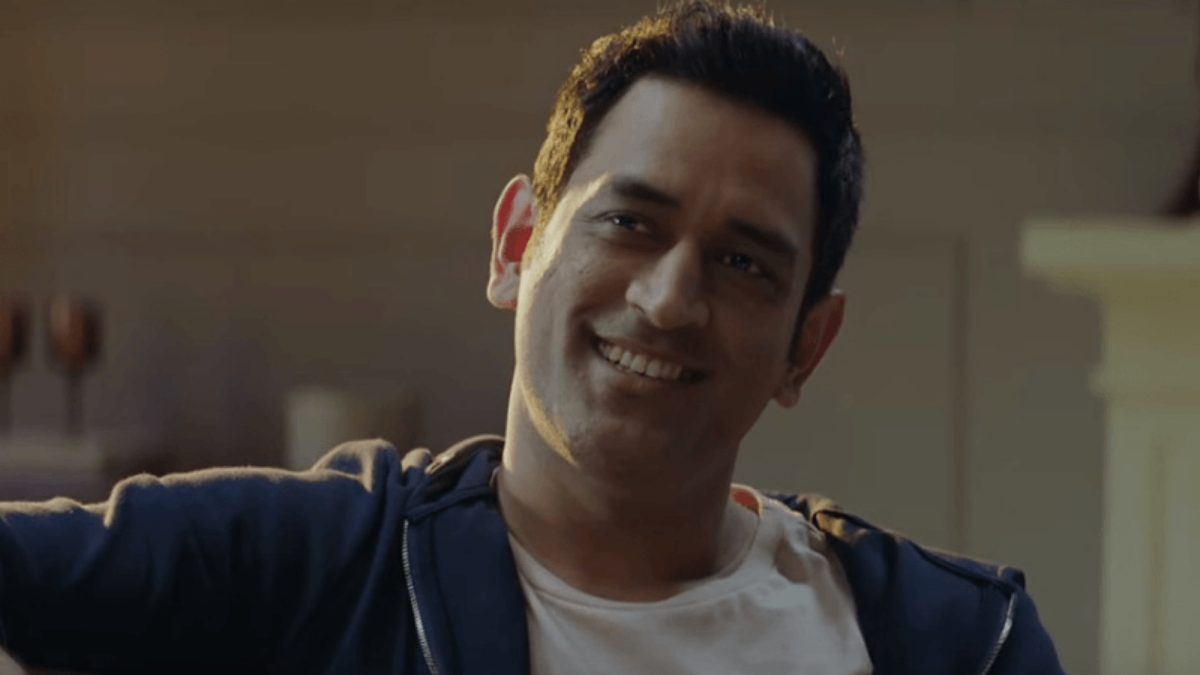 Dhoni has always been entertaining. Be it on the field or off the field. The former Indian Captain has been known to perform well in jerseys and in front of the camera. Here the camera is related to the advertisements he has appeared in. MS has appeared in many ads, from the beginning of his career till now. The guy who has mastered himself is acting in such a way that ends winning many people's hearts with his ads.
Dhoni has been doing commercials for a very long time. His ads generally consist of emotional messages and sometimes they're quite funny that it's hard to digest that they were performed by him. Here is a list of 5 of the funniest advertisements done by the Veteran and legend.
1. Pepsi's Helicopter Shot (ICC CWC 2011)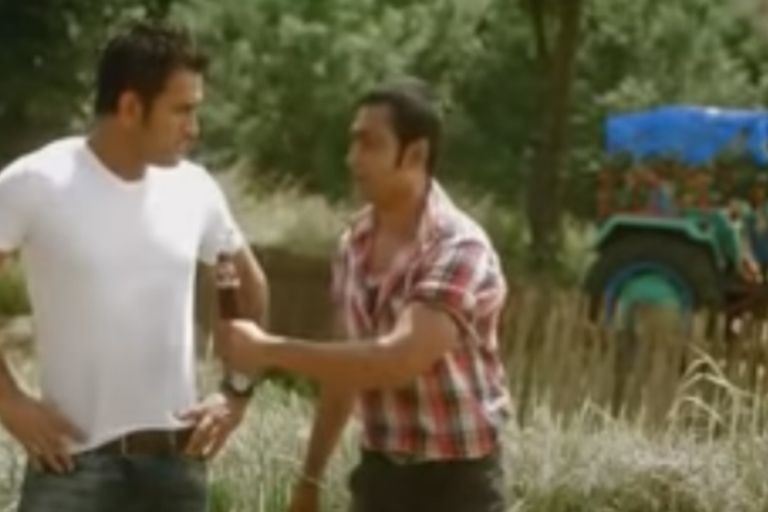 Pack your seatbelts, we are heading to 2011, the World Cup was planned to take place in India and Bangladesh. Pepsi came up with the idea of making a funnier version of inspirations of shots, styles, and actions of many players.
MS Dhoni's Helicopter Shot was one of them. The ad mentioned a farmer who was asking MS to grab the harvester which was supposed to be manually operated. He asked Dhoni to give it a shot. The farmer told MS the way to grab the harvester by mentioning 'Kas ke Pakad, Jam ke jakad, ghuma' he later told the player to do this on the ground and named it Helicopter Shot.
Pepsi called them the official sponsor of the shot. The ad was so beautifully depicted that it showed how easily MS learned his signature shot.
2. Videocon Ad featuring Shahrukh Khan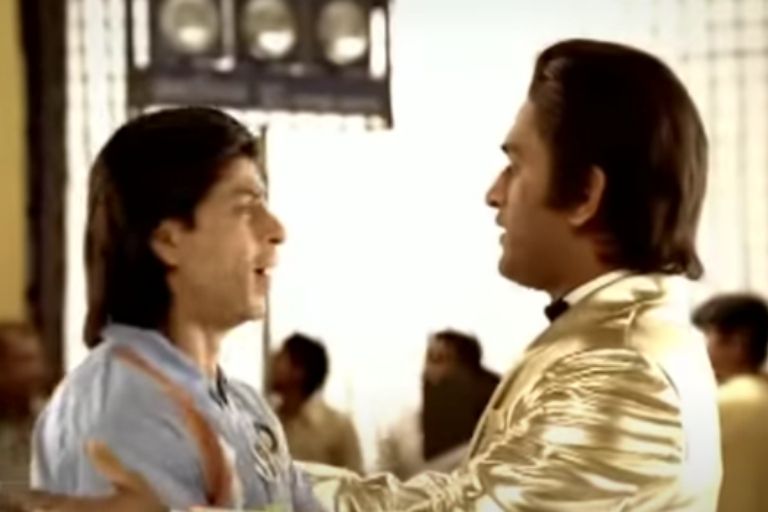 We all know that Shahrukh Khan has been associated with Videocon for a very long time. But, it was the year 2007 where MS Dhoni stepped in to partner with SRK in an ad for Videocon. In the ad, MS and SRK were two brothers who were lost in a fare. Later MS was adopted by a family and was adopted by another. The twist was SRK who is an actor was adopted by a family of cricket lovers and MS who is a cricketer was adopted by a family of Actors. Later, SRK ended up being the captain of the Indian team and MS became a successful actor.
At an event when they both met they had a pendent of the letter V on their neck. They saw each other wearing that pendant and recognized each other. They then had a reunion which was a good ending. The funny part was seeing MS doing roles of SRK in some of his movies like Om Shanti Om.
3. MS Dhoni in Aircel Ad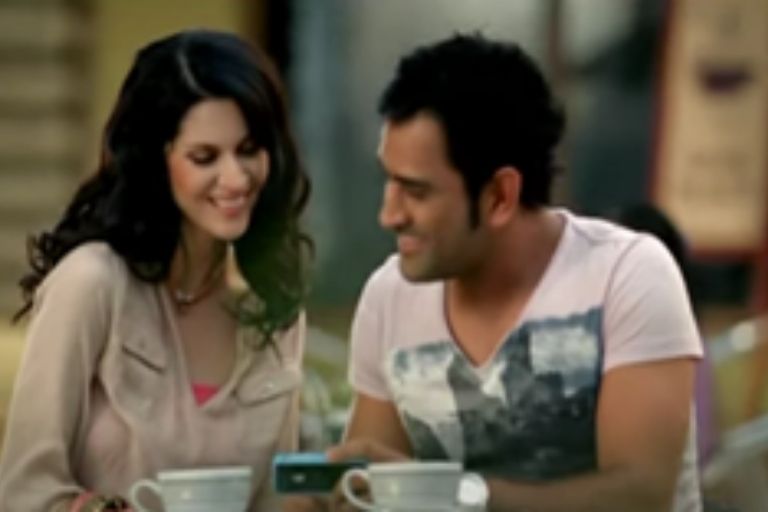 We know that there was a time when Aircel had a big impact on the network market. They were one of the sponsors for Chennai Super Kings in IPL. In 2011, Dhoni did a commercial for Aircel, in which he was featured as a boy who saw a girl, and immediately he fell for her. It was just like saying 'if yahan mai pighal gaya had a face'. MS quickly greeted her where the girl greeted her back.
The funny part was a guy was sitting behind MS who saw the girl looking in the bus and he thought she is talking to him. He was asking her for a coffee date which the girl couldn't understand so he decided to take out the phone and search on the internet to ask her. But, his internet was slow.
MS had a fast internet where the pic of coffee loaded quickly and he went on the date with the girl. The guy whose internet worked slowly had the image open but it was late till he realized the girl was gone.
4. Orient Ads with Anushka Sen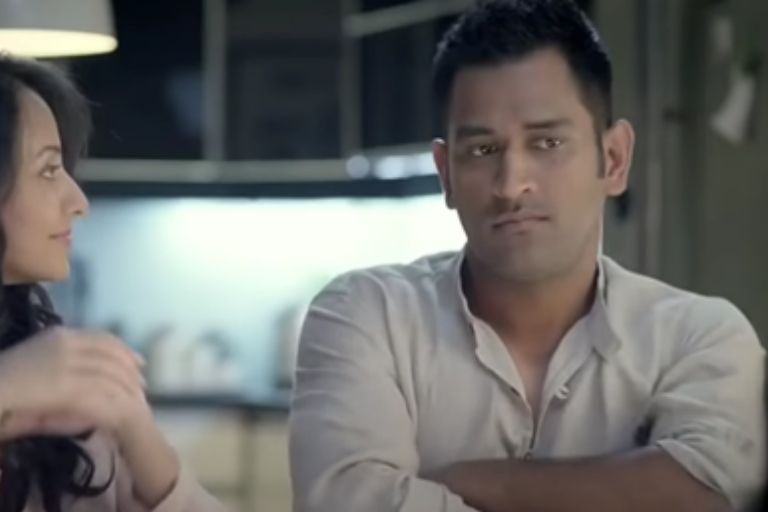 Dhoni and Balweer fame Anushka sen appeared in a series of ads by Orient electrics 5 years ago. Anushka was the niece of MS. MS, his wife, and Anushka were discussing buying a fan, and MS and his wife couldn't decide which color to buy. Then they asked Anushka to give her opinion on where Anushka went with MS and Dhoni was happy that a fan of his color choice will be placed.
Justifying her statement, Anushka sen said that MS's choice is his wife who is awesome and her aunt's choice is MS which is a miserable choice. By this MS made a face like the saddest person on the Earth.
5. MS Dhoni for IPL 2021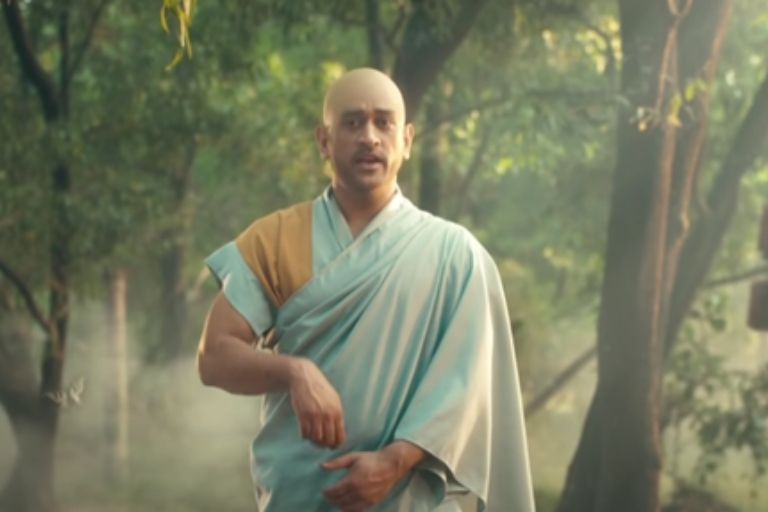 Who doesn't love MS hairstyles, but for 2021 IPL he was seen as a bald monk, where he used to teach children about life in a mountainous region. His pupils were playing cricket and one of them hits the ball for six.
After hitting six he asks to bowl again and here Dhoni arrives where he says it's greed and tells the story of Rohit Sharma as Rohit Sharma won 5 IPL trophies and was looking to have a hat-trick IPL trophy. MS taught students that if greed helps you win big then you should go for it.
Probably, it is very difficult to digest this role by MS but the way of conveying the message was far from anyone. Also, he acted much better than many Bollywood stars. So, that deserves a slow clap for MS.
So these were some of the funny and entertaining ads that MS did in his career. These ads show that MS has a good understanding of funny scripts which can connect with the audience.
Read More:-